Setting off on a road trip from Boston to Miami is like embarking on a grand adventure, filled with endless possibilities and captivating discoveries. As a fellow road trip enthusiast, I recall the excitement and anticipation that filled the air as I embarked on this incredible journey.
From the cobblestone lanes of Beacon Hill to the iconic Freedom Trail, each step was a walk through history, leaving an indelible mark on my soul.
So, fellow traveler, I invite you to embark on this incredible road trip from Boston to Miami, where each mile unravels a new chapter in the story of America.
Explore the historical charm, immerse yourself in diverse cultures, and create memories that will be etched in your heart forever. Let the road guide you, and may your journey be filled with wonder and discovery.
1. The Freedom Trail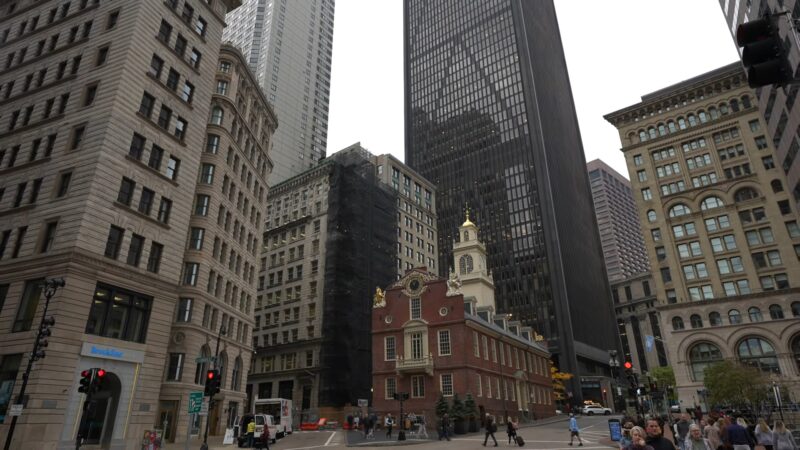 Your road trip begins in Boston, a city steeped in history and culture. Embark on the Freedom Trail, a 2.5-mile-long path that passes through 16 significant historical sites. It's a wonderful way to explore the city's rich heritage and its key role in the American Revolution.
The Freedom Trail brings history to life, leading you to key landmarks like the Massachusetts State House, the Paul Revere House, and the Old North Church. Be sure to stop at Faneuil Hall, often referred to as the "Cradle of Liberty", which has been a marketplace and meeting hall since 1743.
Exploring the Freedom Trail isn't just about history. It's about immersing yourself in Boston's vibrant cityscape, its beautiful architecture, and its unique blend of old and new. It's the perfect starting point for your grand road trip adventure.
2. Newport, Rhode Island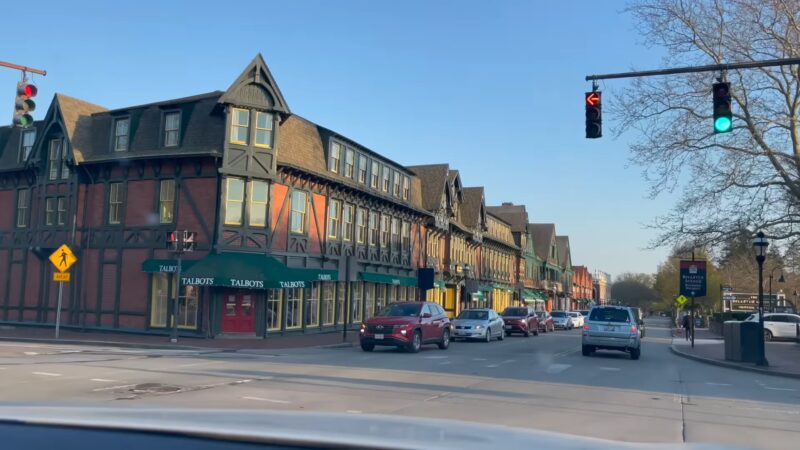 Your next stop is Newport, Rhode Island, renowned for its stunning coastline and Gilded Age mansions. This charming city offers a slice of New England's seaside splendor, coupled with a fascinating glimpse into its opulent past.
The Cliff Walk, a scenic 3.5-mile walking path, offers breathtaking views of the shoreline and the city's historic mansions. Don't miss a visit to the Breakers, the grandest of Newport's mansions and a symbol of the Vanderbilt family's social and financial preeminence during the late 19th century.
From its picturesque harbor to its charming downtown, Newport offers a blend of natural beauty and historical allure. It's a place that exudes an old-world charm, making it a delightful addition to your road trip itinerary.
3. New York City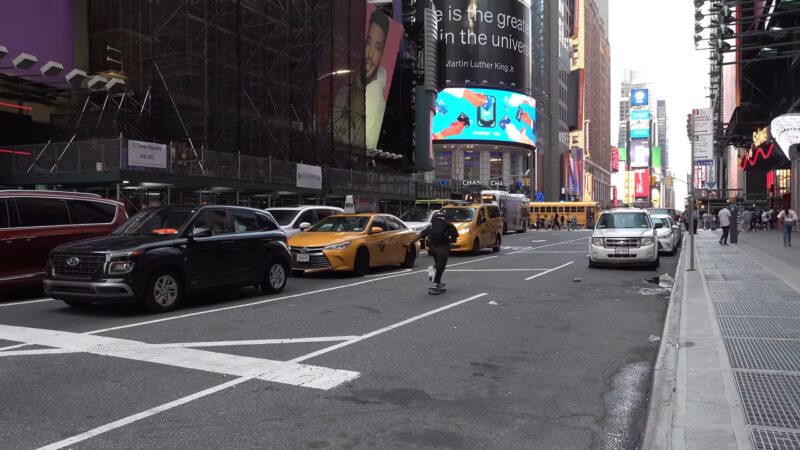 Next, venture into the heart of New York City, where iconic landmarks, vibrant culture, and urban energy await. The city that never sleeps is a whirlwind of experiences, promising something for every type of traveler.
Begin your exploration in Times Square, the pulsing heart of New York City. Then, seek tranquility in Central Park, an urban oasis that offers a refreshing respite amidst the city's hustle and bustle. Don't forget to take a ferry to the Statue of Liberty and Ellis Island, two of the city's most iconic landmarks.
New York City is an ever-evolving mosaic of cultures and experiences. Whether you're marveling at the skyscrapers, exploring its diverse neighborhoods, or sampling its culinary delights, the Big Apple promises a rich and rewarding experience.
4. Shenandoah National Park, Virginia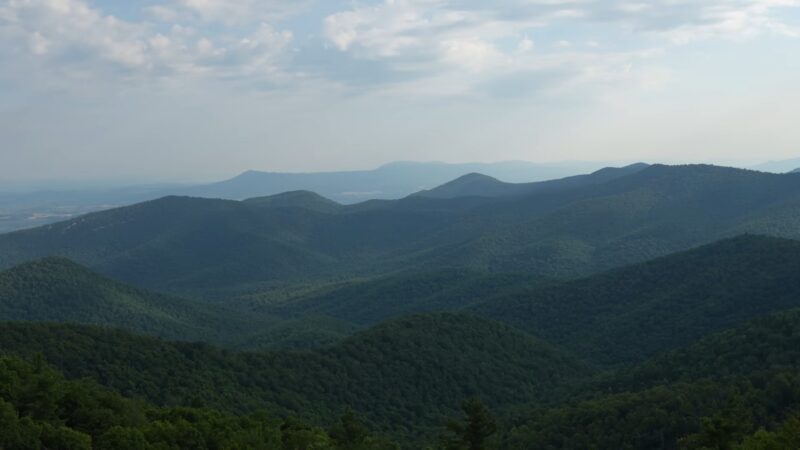 Swap the urban jungle for the tranquility of nature in Shenandoah National Park, located in the scenic Blue Ridge Mountains of Virginia. This park is a haven of natural beauty, offering verdant forests, cascading waterfalls, and a plethora of wildlife.
Take a drive along the Skyline Drive, a 105-mile road that winds through the park, offering stunning vistas at every turn. For outdoor enthusiasts, the park offers more than 500 miles of hiking trails, including a portion of the Appalachian Trail.
Whether you're spotting deer on a woodland trail, marveling at the views from a rocky overlook, or camping under the stars, Shenandoah National Park offers a refreshing escape into nature. It's a wonderful way to break your journey and immerse yourself in the tranquil beauty of the great outdoors.
5. Charleston, South Carolina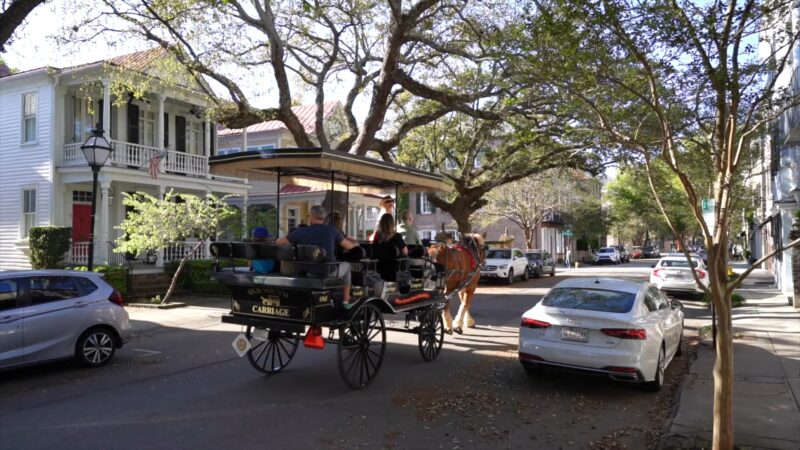 Welcome to Charleston, a city that embodies the charm and grace of the South. Known for its well-preserved antebellum architecture and rich history, Charleston is a place where the past lingers in every corner.
Take a leisurely stroll down Rainbow Row, a series of thirteen colorful historic houses, then head to the Battery, a landmark defensive seawall and promenade. Here, grand old mansions, southern hospitality, and the scent of blooming jasmine create a uniquely enchanting atmosphere.
Whether you're exploring its historic districts, savoring its famed culinary scene, or simply enjoying the laid-back southern lifestyle, Charleston is a city that captivates at every turn. It's a delightful taste of Southern charm on your road trip adventure.
6. Savannah, Georgia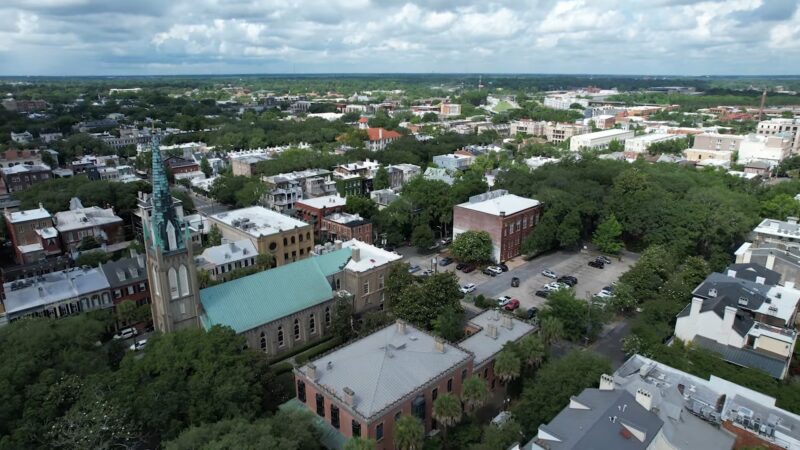 As you journey further south, make a stop in Savannah, Georgia. Known for its picturesque historic district, Spanish moss-covered trees, and charming squares, Savannah exudes an old-world charm that's sure to enchant.
Visit Forsyth Park, a large urban park in the heart of the city, then stroll along River Street, a lively waterfront street paved with cobblestones. Be sure to explore the historic district, one of the largest National Historic Landmark Districts in the United States.
Savannah's beauty lies in its elegant simplicity. Its leafy squares, historic homes, and slow pace of life offer a refreshing contrast to the hustle and bustle of city life, making it a charming stop on your road trip.
7. St. Augustine, Florida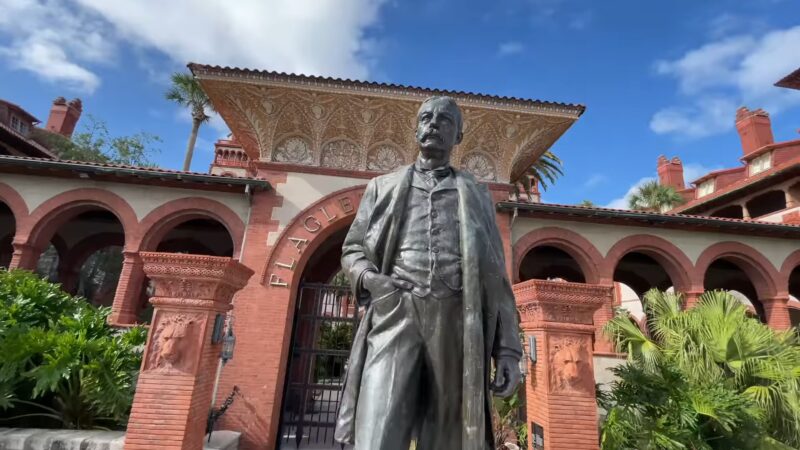 As you reach Florida, take a detour to St. Augustine, the oldest city in the U.S. Known for its Spanish colonial architecture and pristine beaches, St. Augustine is a blend of history, culture, and natural beauty.
Visit the historic Castillo de San Marcos, a 17th-century Spanish stone fortress with views of the St. Augustine Inlet. Then, take a stroll down St. George Street, a bustling pedestrian-only thoroughfare lined with shops, restaurants, and historic sites.
St. Augustine is a city that offers something for everyone, whether you're basking in the sun on one of its beautiful beaches, exploring its rich history, or enjoying its vibrant culinary scene.
8. Orlando: Theme Park Capital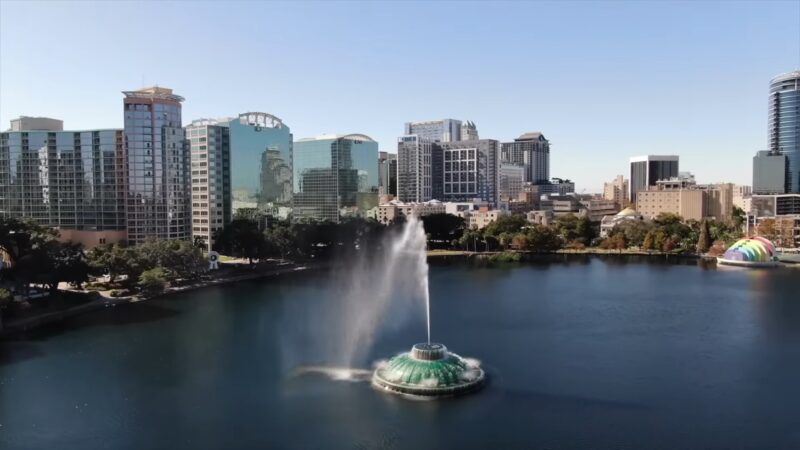 Orlando, known as the "Theme Park Capital of the World," is your next stop. Home to world-renowned theme parks like Walt Disney World, Universal Orlando Resort, and SeaWorld, Orlando is a place where fantasy becomes reality.
It offers the possibility of meeting beloved Disney characters, embarking on thrilling rides at Universal's Islands of Adventure, and marveling at marine life at SeaWorld – an array of unforgettable experiences.
Orlando is more than just theme parks. It's a city that promises a world of adventure, entertainment, and magic, making it a must-visit destination on your road trip.
9. Miami's Art Deco District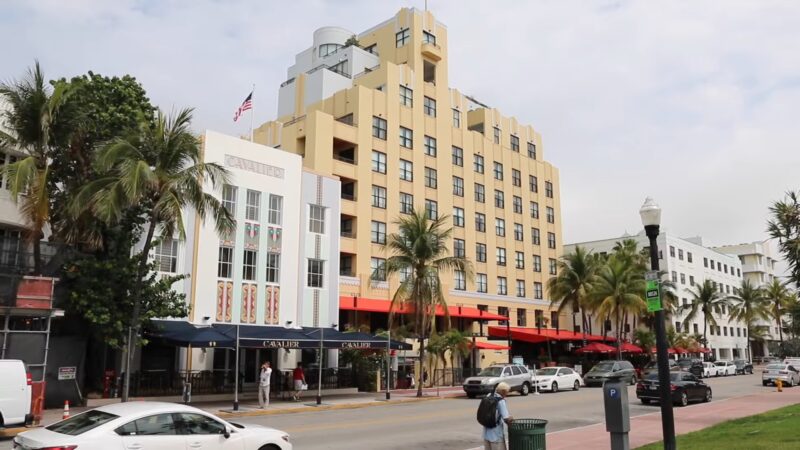 As you approach the end of your road trip, take time to explore Miami's vibrant Art Deco District. Known for its colorful buildings and lively atmosphere, the Art Deco District is a testament to Miami's rich cultural and architectural history.
Take a stroll down Ocean Drive, a bustling boulevard lined with Art Deco buildings, cafes, and bars. Be sure to explore the Art Deco Historic District, which boasts the largest collection of Art Deco architecture in the world.
Miami is a city of contrasts, blending the charm of the old with the energy of the new. Its vibrant neighborhoods, diverse culinary scene, and beautiful beaches make it a fitting finale to your epic road trip.
10. Key West, Florida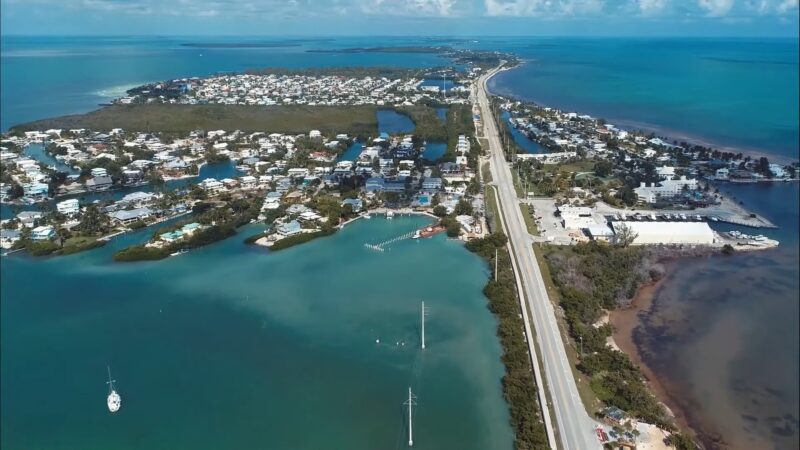 Extend your road trip adventure to Key West, the southernmost point in the continental U.S. Known for its laid-back atmosphere, stunning sunsets, and colorful architecture, Key West offers a slice of tropical paradise.
Visit Mallory Square, a lively waterfront plaza known for its nightly sunset celebration, and don't miss the Southernmost Point, a landmark buoy marking one of the extreme points of the U.S.
Whether you're exploring its charming streets, basking in the sun on its beautiful beaches, or simply enjoying the vibrant island vibe, Key West is a place that embodies the spirit of tropical relaxation.
FAQs:
How long does it typically take to complete a road trip from Boston to Miami?
The duration of the road trip can vary depending on the pace and stops along the way. On average, it takes approximately 1-2 weeks to complete the journey, allowing for ample time to explore each destination.
Are there any beautiful beaches to relax and unwind on along the East Coast?
Yes, some notable beaches along the East Coast include Cape Cod's beaches in Massachusetts, the Jersey Shore in New Jersey, and the pristine beaches of Florida's Gulf Coast.
Can visitors explore the natural beauty of the Great Smoky Mountains National Park on this road trip?
While the Great Smoky Mountains National Park is not directly along the route, it can be added as a detour, offering breathtaking mountain scenery, hiking trails, and diverse wildlife.
What are some unique shopping experiences or local markets to explore along the route?
Visitors can explore the famous Quincy Market in Boston, the trendy shops in SoHo in New York City, the outlets in Pennsylvania, and the vibrant markets in Miami, such as the Bayside Marketplace.
Can visitors experience the beauty of the Blue Ridge Mountains in Virginia?
Yes, a drive along the Blue Ridge Parkway in Virginia allows visitors to experience the stunning vistas and natural beauty of the Blue Ridge Mountains.
Conclusion
From Boston's historical charm to Miami's vibrant energy, this epic road trip takes you on a journey through diverse landscapes, cultures, and experiences. Each stop on this itinerary offers its own unique charm and attractions, making your trip a memorable adventure.
While traveling to your destinations, consider visiting some of the most beautiful West Virginia national parks. It's somewhere halfway between Miami and Boston, so you won't spend too much time traveling to see these breathtaking landscapes.
This personalized and creative road trip is an invitation to embrace the freedom of the open road, to immerse yourself in the stories woven into each destination, and to create memories that will dance in your heart for a lifetime.
So, fellow adventurer, pack your sense of wonder, fuel your imagination, and let the road guide you on this remarkable journey from Boston's historical charm to Miami's vibrant energy. It's time to create your own masterpiece of experiences.