Nestled in the heart of the Appalachian Mountains, West Virginia, lovingly referred to as the Mountain State, holds a special place in my heart. Growing up amidst its breathtaking landscapes, I was constantly captivated by the harmonious blend of natural beauty and rich history that this remarkable state offers.
Among the numerous natural gems scattered across its expansive landscape, there are ten national parks and state forests that have left an indelible mark on my soul. They have not only deepened my appreciation for the beauty of the world around me but also ignited a passion within me to protect and preserve these landscapes for generations to come.
So, I invite you to embark on your own journey through West Virginia's national parks and state forests. Allow yourself to be embraced by the mountains, rivers, and forests that weave together to create a tapestry of unparalleled beauty.
1. River Gorge National Park and Preserve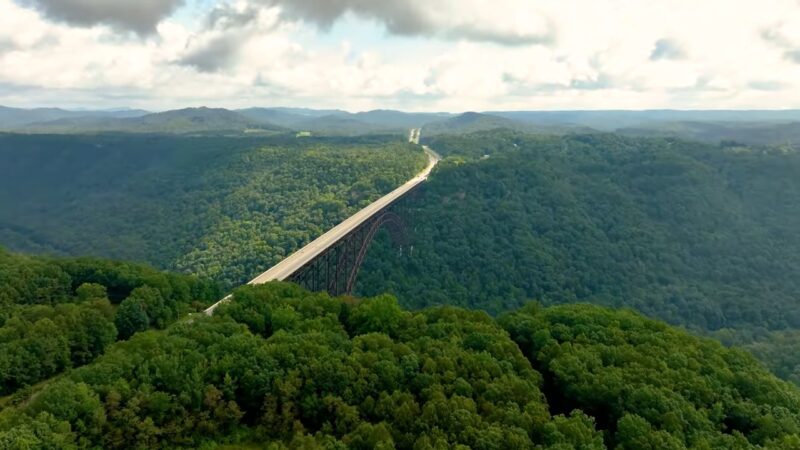 Situated in the Appalachian Mountains of southern West Virginia, the New River Gorge National Park and Preserve covers more than 70,000 acres of rugged land bisected by the ancient New River. It's a paradise for outdoor enthusiasts, providing a stunning backdrop of towering cliffs, verdant forests, and rolling whitewater.
One of the park's key attractions is the New River Gorge Bridge, a remarkable feat of engineering that stretches 3,030 feet across the gorge. At 876 feet above the river, it offers breathtaking views of the surrounding landscape.
Beyond the bridge, the park abounds with recreational activities. Visitors can explore over 50 miles of hiking trails, engage in thrilling whitewater rafting experiences, or take part in rock climbing, fishing, and birdwatching.
New River Gorge is not just a haven for nature lovers; it also bears a testament to the region's cultural history. Visitors can explore ghost towns, former coal mining communities, and other historical sites that bear silent testimony to the area's past.
From adventure to tranquility, history to natural splendor, New River Gorge embodies the diverse experiences that West Virginia has to offer.
2. Harpers Ferry National Historical Park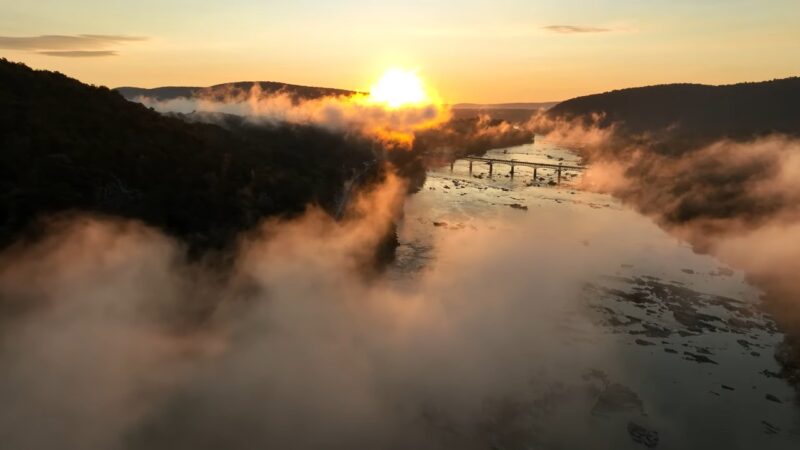 Harpers Ferry National Historical Park offers a unique blend of natural beauty and historical significance. Located at the confluence of the Potomac and Shenandoah rivers, this park provides panoramic views of the waterways and surrounding mountains, which burst into a riot of colors during autumn.
The park's historical importance stems from John Brown's Fort, the site of a pivotal pre-Civil War abolitionist raid. Visitors can delve into the history of this significant event at the park's museum, providing a glimpse into the country's tumultuous past.
Numerous other historical buildings and sites offer a journey through time, from the Civil War era to the establishment of one of the first integrated schools in the U.S.
Despite its rich history, Harpers Ferry isn't just for history buffs.
The park is also crisscrossed by hiking trails, offering both challenging climbs and leisurely riverside strolls. The rivers themselves invite activities like rafting and fishing. Whether you seek adventure, tranquility, or a dose of history, Harpers Ferry National Historical Park has it all.
3. Seneca Rocks and Monongahela National Forest
In the heart of the Monongahela National Forest stands the iconic Seneca Rocks, an awe-inspiring formation of Tuscarora quartzite that rises dramatically from the lush, green landscape. These towering peaks have become a popular challenge for rock climbers, offering unrivaled panoramic views of the surrounding forest from their summit.
The Monongahela National Forest, spanning over 919,000 acres, provides endless opportunities for exploration and recreation. Hiking trails meander through the diverse landscape, passing by shimmering waterfalls, serene streams, and abundant wildlife. The forest is home to over 225 species of birds, making it a birdwatchers' paradise.
In the heart of this vast wilderness, camping is a popular activity that allows visitors to truly immerse themselves in nature. Fishing and hunting opportunities abound, and the scenic drives through the forest's varying ecosystems offer an unforgettable journey.
4. Blackwater Falls State Park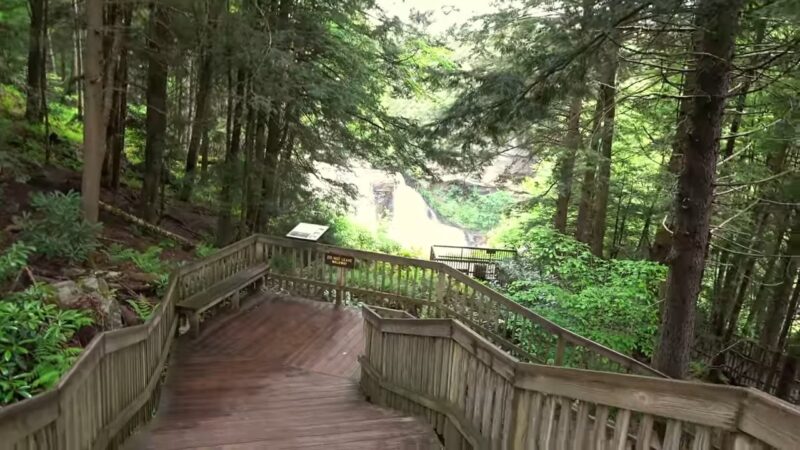 Blackwater Falls State Park, named for the amber-colored cascades that plunge five stories into the Blackwater Canyon, is a sight to behold. The tannic acid from fallen hemlock and spruce needles cause the water's distinctive color, creating a spectacle that has captivated visitors for generations.
In addition to the iconic falls, the park offers over 20 miles of hiking trails that weave through verdant forests, leading to stunning scenic overlooks. Wildlife enthusiasts will be delighted by the variety of birds and animals that call the park home, from white-tailed deer to over 100 species of birds.
The park's breathtaking beauty doesn't fade with the seasons. When winter arrives, the park transforms into a snowy wonderland, attracting visitors for sledding, snowshoeing, and cross-country skiing. Regardless of the time of year, Blackwater Falls State Park remains a testament to West Virginia's rugged, untouched beauty.
5. Canaan Valley National Wildlife Refuge
Encompassing over 16,000 acres, Canaan Valley National Wildlife Refuge boasts the largest wetland complex in the state. This unique ecosystem, nestled among towering mountains, is a haven for an array of plant and animal species, some of which are rare or endangered.
Birdwatchers will find the refuge a paradise, as it is home to over 200 species of birds. The refuge's diverse habitats, ranging from wetlands to hardwood forests, offer incredible opportunities for nature photography and hiking. An extensive network of trails makes exploring the valley a captivating adventure.
With its rare blend of wetlands and high-altitude plateaus, Canaan Valley provides visitors a unique opportunity to explore a diverse range of habitats and ecosystems, whether you are a hiker, photographer, or nature lover.
6. Dolly Sods Wilderness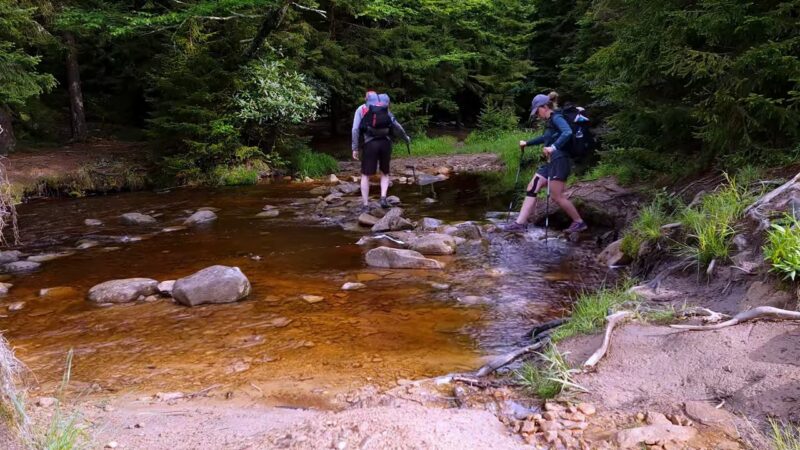 Dolly Sods Wilderness, a part of the Monongahela National Forest, offers an astonishingly rugged and picturesque landscape. Known for its windswept plains, rocky outcroppings, and sweeping vistas, the wilderness area evokes comparisons with landscapes typically associated with the western United States.
Backpacking and camping are popular activities in Dolly Sods, allowing visitors to immerse themselves in the wilderness. The area's extensive trail network traverses bogs, meadows, and forests, offering hikers a range of experiences and difficulties. Each trail rewards adventurers with its distinct natural wonders.
The high-altitude plateau of Dolly Sods presents another rare opportunity – stargazing. With its remote location and minimal light pollution, the area offers a crystal-clear view of the night sky, making it a favored spot for astronomy enthusiasts. In Dolly Sods, you can touch the stars and taste the wild.
7. Bluestone National Scenic River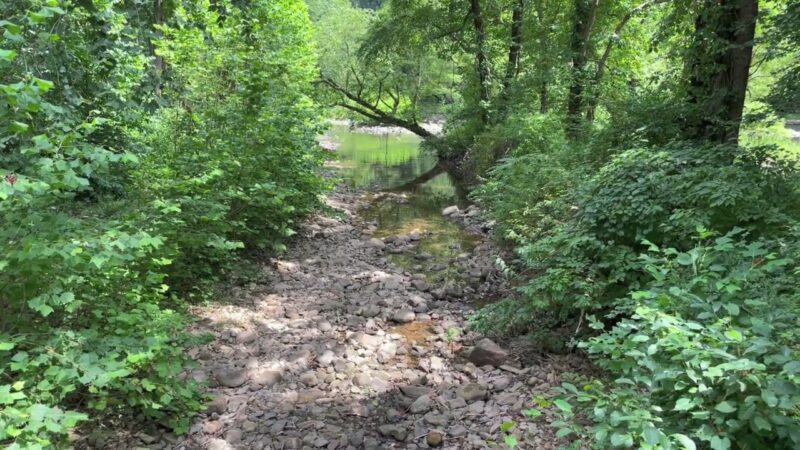 The Bluestone National Scenic River winds its way through a 1,000-foot deep gorge, cutting a tranquil swath through the Appalachian Plateau. This preserved stretch of river offers spectacular views of the surrounding terrain, as well as an untouched habitat for a diverse array of wildlife.
Recreational activities along the Bluestone River are plentiful. The calm waters invite kayaking and fishing, with smallmouth bass, catfish, and bluegill populating the river. The surrounding parkland is laced with hiking trails, perfect for both leisurely strolls and more challenging treks.
Camping along the river's banks is an inviting option, allowing visitors to wake up to the gentle sounds of the river and the chirping of birds. The Bluestone National Scenic River offers a retreat from the hustle and bustle of modern life, serving as a peaceful sanctuary where nature's splendor shines brightly.
8. Cathedral State Park
Cathedral State Park, home to West Virginia's largest remaining tract of virgin hemlock forest, offers a tranquil retreat amidst ancient trees. Some of the park's majestic hemlocks have stood for over 500 years, creating a hushed atmosphere that evokes the quiet reverence of a cathedral.
A network of easy walking trails allows visitors to immerse themselves in the forest's serene atmosphere. The trails offer close encounters with the towering hemlocks and a wide variety of plant and animal life. Picnic areas are scattered throughout the park, providing idyllic spots for relaxation and appreciation of nature's grandeur.
The park is especially beautiful in the winter when snowfall dusts the ancient trees, transforming the forest into a winter wonderland.
9. Pipestem Resort State Park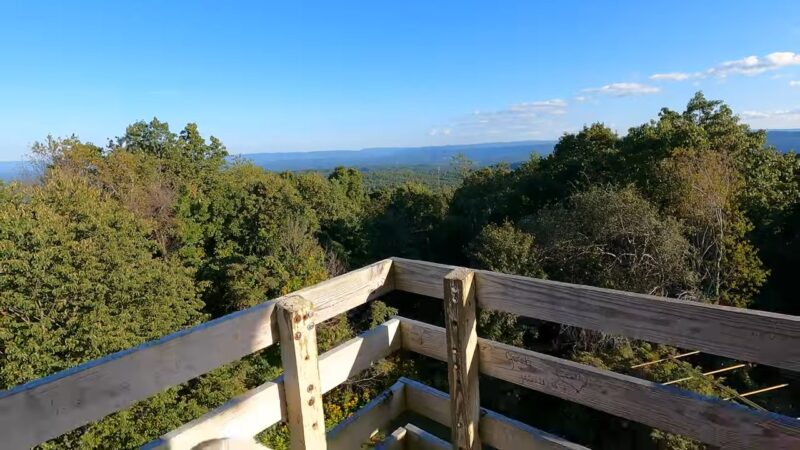 Pipestem Resort State Park is situated on the eastern rim of the Bluestone River Gorge. It offers breathtaking views of West Virginia's natural beauty. The park, spanning over 4,000 acres, is a showcase of the state's diverse wildlife, lush forests, and awe-inspiring landscapes.
From hiking and bird watching to golfing and horseback riding, the park offers a multitude of activities.
A scenic tram takes visitors down 1,200 feet into the Bluestone River gorge, offering unparalleled views of the surrounding landscape. The park also offers lodging and camping facilities, making it an ideal destination for a weekend getaway.
With its plethora of recreational opportunities and stunning natural beauty, Pipestem Resort State Park exemplifies West Virginia's ability to blend wilderness with comfort. It's a destination that offers an unforgettable retreat into nature's splendor.
10. Greenbrier State Forest
Nestled in the Allegheny Mountains, the forest encompasses over 5,100 acres of lush woodland, crisscrossed by streams and dotted with flowering rhododendrons.
Much like the enchanting island of Catalina, the Canaan Valley National Wildlife Refuge is a haven for wildlife enthusiasts and nature photographers alike, offering a unique blend of wetlands and high-altitude plateaus.
Outdoor enthusiasts will find no shortage of recreational opportunities in the forest. Miles of hiking trails traverse the rolling terrain, while swimming and fishing are popular in the clear, cool waters of Kate's Mountain Creek. The forest also offers ample opportunities for camping, with facilities for both tent and RV campers.
In addition to its recreational offerings, Greenbrier State Forest is renowned for its diverse plant and animal life. Over 50 species of birds call the forest home, along with numerous mammals, amphibians, and insects. A visit to Greenbrier State Forest is an immersion into the heart of West Virginia's thriving natural world.
FAQs:
Can visitors take part in educational programs or workshops within the national parks?
Yes, these parks often offer educational programs, workshops, and guided hikes to help visitors learn more about the park's natural and cultural heritage.
Are there any restrictions or permits required for certain activities in the national parks?
Some activities, such as backcountry camping or fishing, may require permits or have specific regulations. It's advisable to check with park authorities beforehand.
Are there any guided tours available in these national parks?
Yes, some of them offer guided tours led by knowledgeable park rangers, providing insights into the park's natural and historical features.
What is the best time to visit West Virginia's national parks?
Each season offers its own unique charm, but popular times to visit are spring for blooming flowers, summer for outdoor activities, and autumn for vibrant foliage.
Can visitors find visitor centers or information centers in the national parks?
Yes, most of them have visitor centers where visitors can obtain maps, information, and learn about the park's attractions and activities.
Conclusion
West Virginia's national parks and state forests are unparalleled treasures that showcase the state's natural beauty, diverse ecosystems, and rich history. Each park offers unique attractions and activities, inviting visitors to delve deeper into the heart of the Mountain State.
From the rugged wilderness of Dolly Sods to the serene beauty of Cathedral State Park, West Virginia's parks offer something for everyone.
I vividly recall a particular expedition to Canaan Valley National Wildlife Refuge, a haven for wildlife enthusiasts and nature photographers alike. As I wandered through its pristine meadows, I was greeted by the vibrant melodies of songbirds and felt like I was in a dream.
So take a trip, explore these natural masterpieces, and discover the untamed beauty that is West Virginia!