Welcome to the enchanting island of Catalina, a true hidden gem just off the coast of Southern California!
As we approach the summer of 2023, I can't help but reminisce about my unforgettable visit to this magical destination. The sun-kissed beaches, the sparkling turquoise waters, and the endless adventures created memories that will stay with me forever.
As you plan your summer getaway, I invite you to explore the top 10 things to do on Catalina Island this summer. From sunbathing on pristine beaches to embarking on thrilling adventures, this destination promises an experience that will leave you with cherished memories and a longing to return.
So, pack your bags, put on your sunglasses, and get ready to dive into an unforgettable summer experience. Let's explore what Catalina Island has in store for you!
Relax on Stunning Beaches
Catalina Island is home to some of the most beautiful beaches in California. With their golden sands and crystal-clear waters, these beaches are the perfect place to unwind and soak up the summer sun. Whether you're a fan of sunbathing, swimming, or beachside activities, these beaches have got you covered.
Descanso Beach, one of its most popular spots, offers a unique blend of relaxation and adventure. Here, you can lounge on the beach with a cocktail in hand, or get your heart racing with a variety of water sports. For a more secluded experience, head to Ben Weston Beach, a hidden gem that offers tranquility and stunning natural beauty.
As the sun sets, the beaches transform into a vibrant hub of activity. With live music, beachside dining, and breathtaking sunset views, your evenings on the beach are sure to be as exciting as your days. So, grab your beach towel and get ready for a day (and night) of fun in the sun!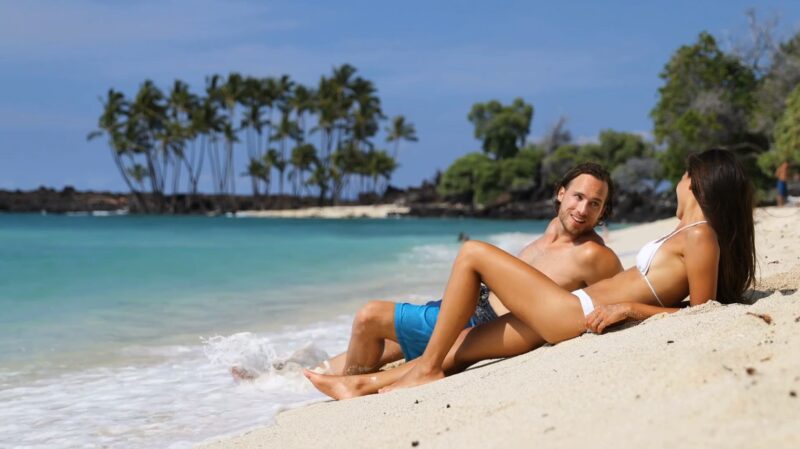 Take a Scenic Hike
The island is not just about beaches and water sports. It's also a paradise for nature lovers and hiking enthusiasts. The Catalina Island Conservancy, which covers 88% of the overall teritory, offers a network of trails that take you through some of its most breathtaking landscapes.
The Trans-Catalina Trail, the most famous hiking route, offers a challenging yet rewarding experience. As you traverse this 38.5-mile trail, you'll encounter panoramic views of the coastline, lush valleys, and perhaps even some of the island's native wildlife, such as the Catalina Island fox.
If you're looking for a less strenuous hike, the Garden to Sky Hike is a great option. This 2.5-mile round trip trail takes you to the highest point in the botanical garden, offering stunning views of both the Pacific Ocean and the island's interior.
No matter which trail you choose, hiking in the Catalina Island Conservancy is a must-do for any nature lover.
Underwater Adventures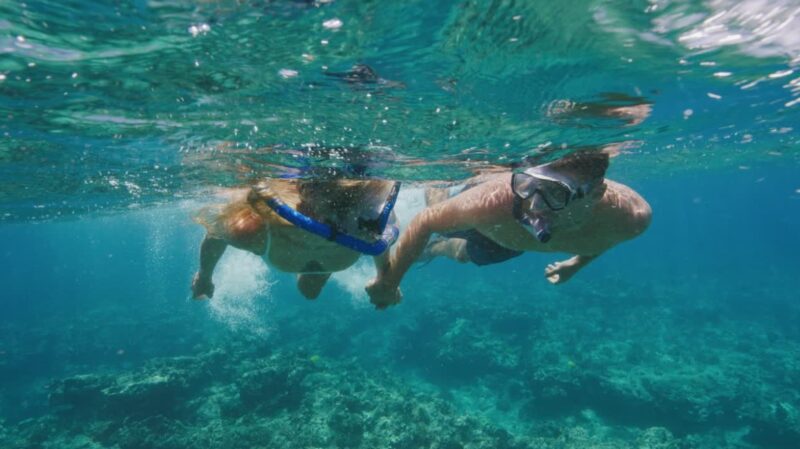 The underwater world is as vibrant and exciting as its landscapes. With its clear waters and diverse marine life, it offers a fantastic setting for snorkeling and diving adventures.
Lover's Cove, located just east of Avalon, is one of the best spots for snorkeling. Here, you'll find a protected marine reserve teeming with colorful fish, kelp forests, and fascinating underwater rock formations. For a unique experience, try a night snorkeling tour, where you'll get to see nocturnal marine creatures in their natural habitat.
Scuba diving is another popular activity. Dive sites like Ship Rock and Casino Point Dive Park offer a variety of experiences, from exploring shipwrecks to swimming through kelp forests. With every dive, you'll discover a new aspect of the island's marine ecosystem, making your summer getaway even more memorable.
Kayaking Expedition
If you're looking for a peaceful yet adventurous way to explore the Island, kayaking is the perfect choice. Paddling along its coastline, you'll get to explore picturesque bays, observe marine wildlife, and enjoy the tranquility of the water.
Two Harbors, located at the isthmus of the island, is a popular starting point for kayaking expeditions. From here, you can paddle to secluded coves and beaches, such as Cherry Cove and Emerald Bay. Along the way, keep an eye out for dolphins, seals, and sea lions, which are often spotted in these waters.
For a truly unforgettable experience, consider a guided kayak tour. These tours, led by experienced guides, take you to some of the most beautiful spots, many of which are only accessible by water.
Discover the History of Avalon
Avalon, the only incorporated city on Catalina Island, is steeped in history and charm. As you stroll through its quaint streets, you'll find a rich heritage that dates back to the Native American inhabitants, its development as a resort destination in the early 20th century, and its role in Hollywood's golden age.
The Catalina Island Museum, located in the heart of Avalon, is a great place to start your historical journey.
Here, you'll find exhibits that tell the story of the island, from its geological formation to its present-day status as a popular tourist destination. Don't miss the museum's collection of artifacts from the SS Catalina, a passenger ship that ferried visitors to the island from 1924 to 1975.
Zip Lining for Thrills and Panoramic Views
For thrill-seekers, there is an adrenaline-pumping adventure: zip lining. As you zip line through the island's scenic landscapes, you'll experience breathtaking views of the ocean, mountains, and canyons, all while feeling the rush of the wind in your face.
The Catalina Island Zip Line Eco Tour, one of the most popular attractions, takes you on a journey across five separate lines, spanning a total of nearly three-quarters of a mile. As you soar above the Descanso Canyon, you'll reach speeds of up to 35 mph, making this an exhilarating experience you won't soon forget.
But this particular activity isn't just about thrills. It's also an eco-friendly adventure that lets you experience the island's natural beauty from a unique perspective. With knowledgeable guides leading the way, you'll learn about the flora, fauna, and conservation efforts, making your zip lining adventure both fun and educational.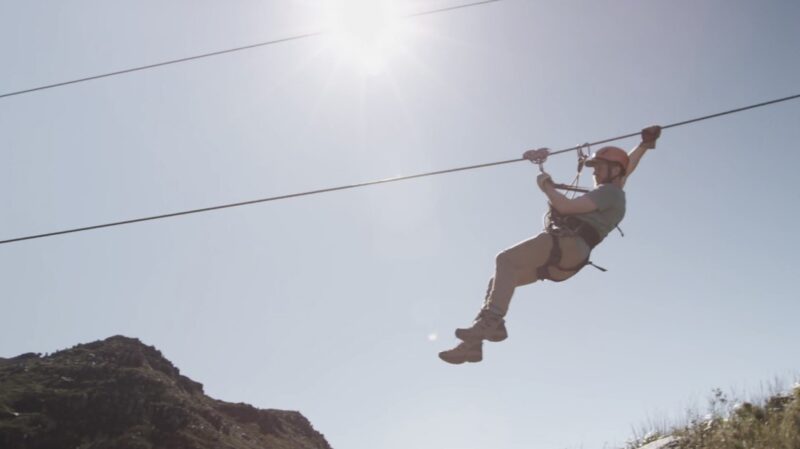 The Catalina Island Casino
Despite its name, this is not a gambling establishment but an iconic building that has been a centerpiece of the island's cultural life since 1929.
Take a guided tour of the Casino to learn about its fascinating history. You'll explore the grand ballroom, the theater, and the museum, each filled with stories of the island's past. Don't miss the chance to step out onto the Casino's balcony, where you'll enjoy stunning views of Avalon Bay.
In the evenings, the Casino comes alive with events and performances. From silent film screenings to live concerts, there's always something exciting happening at the Casino.
We appreciate the incredible members of the Associate Rainbow Coalition (ARC), our AVB employees who went above and beyond in planning and executing an extraordinary Pride Month!

Learn more about how we support the LGBTQ+ community: https://t.co/y0hdfhOh34. pic.twitter.com/rJtEz0viAX

— AvalonBay Communities (@AvalonBay) June 30, 2023
Water Sports and Activities
Paddleboarding is a popular activity on the island, offering a fun and relaxing way to explore the coastline. For a more adrenaline-fueled experience, try jet skiing or parasailing. These activities offer a unique perspective of the island and an exhilarating ride over the waves.
For those who prefer a slower pace, fishing is a great way to enjoy the waters. With a variety of fish species in the surrounding waters, you might just catch your dinner
Sunset Cruise
As the day winds down, there's no better way to end it than with a sunset cruise. As you sail along the coast, you'll witness the sky transform into a canvas of vibrant colors, creating a truly magical atmosphere.
Several companies offer sunset cruises, each providing a unique experience. Some cruises include a gourmet dinner and live music, while others focus on wildlife viewing. Whichever cruise you choose, you're sure to enjoy a memorable evening.
A sunset cruise is the perfect way to end a day of adventure and start a night of fun and relaxation.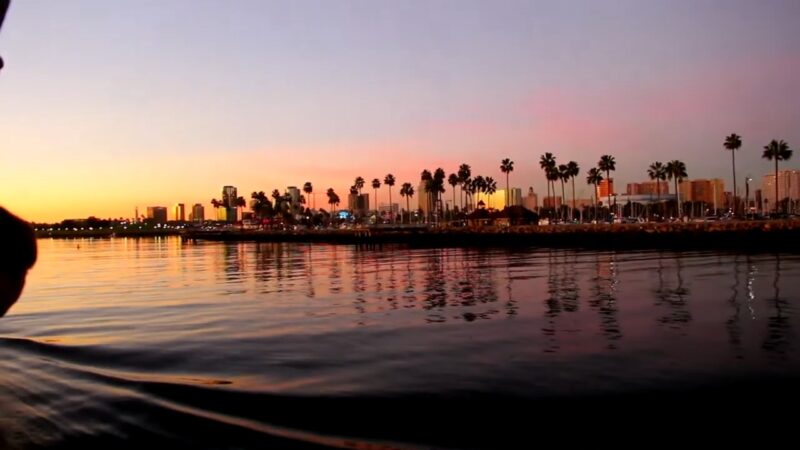 Golf Cart Tour
One of the most popular ways to explore the island is by golf cart. With a golf cart, you can navigate its hilly terrain with ease and explore at your own pace.
Rent a golf cart and set off on an adventure. You can follow a map of recommended sights, or create your own itinerary. Along the way, you'll discover hidden gems, scenic viewpoints, and charming neighborhoods.
A golf cart tour offers a fun and flexible way to see the island. Whether you're exploring the bustling streets of Avalon or the quiet beauty of the island's interior, a golf cart tour is a must-do
FAQs:
Can you recommend any romantic activities or experiences for couples on Catalina Island?
Couples can enjoy romantic activities such as sunset cruises, couples' massages, private beach picnics, and romantic dinners overlooking the ocean.
What are some popular spots for beachcombing and collecting seashells on Catalina Island?
Some popular spots for beachcombing and collecting seashells are Descanso Beach, Lover's Cove, and Shark Harbor Beach.
Are there any options for renting water sports equipment?
Yes, you can rent equipment for activities such as snorkeling, kayaking, paddleboarding, and jet skiing from various rental shops on the island.
Can you suggest any family-friendly attractions or activities?
Family-friendly attractions and activities include the Catalina Island Museum, Miniature Golf Gardens, and the Catalina Island Golf Course.
What is the best way to get around Catalina Island and explore its attractions?
The best way to get around is by walking, biking, or using a golf cart, as the island has a small and walkable footprint.
Conclusion
From relaxing on stunning beaches to embarking on thrilling adventures, Catalina Island offers a summer experience like no other. With its sun, sea, and endless activities, it's the perfect destination for your summer 2023 getaway.
But perhaps what made my visit truly special were the people I met along the way. Locals greeted me with warm smiles and shared their stories, making me feel like a part of their close-knit community. Their genuine hospitality and love for the island only deepened my connection to Catalina.
So, what are you waiting for? Start planning your unforgettable summer adventure on Catalina Island today, or if you're not hooked as much, you should visits trover.com for more vacation ideas. We promise you, it's a trip you won't regret!