This captivating city effortlessly weaves together the warmth and nostalgia of a small-town ambiance with the vibrant energy of a bustling urban center.
Its downtown area is a treat for the eyes, with its well-preserved buildings and fascinating history. Take a stroll and soak in the sights, or explore the local art galleries and theaters for a taste of the city's vibrant arts scene.
Or, if you are a nature lover, the city offers natural wonders that provide endless opportunities to connect with nature and rejuvenate your spirit.
In this blog post, we invite you to indulge in culinary delights at charming local eateries, lose yourself in the vibrant energy of the downtown district, and embark on a journey through time as you delve into the city's fascinating history.
Here are different ways in which you can spend time in Hickory.
1. Downtown Historic District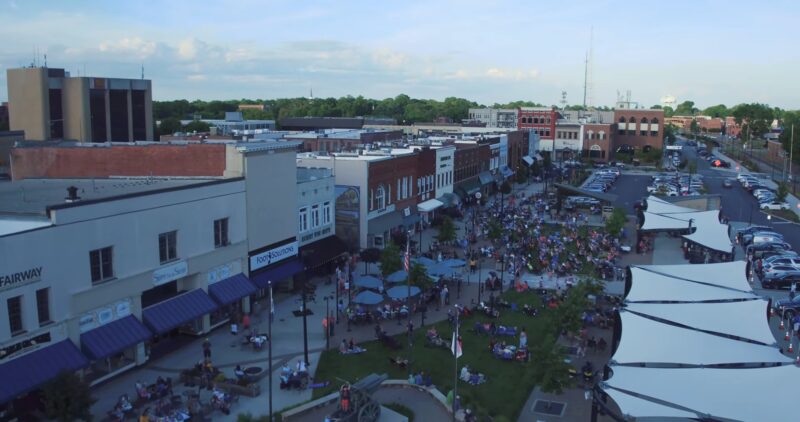 The heart of Hickory lies in its Downtown Historic District. With its charming streets lined with shops, boutiques, and art galleries, it's a place where you can experience the city's vibrant atmosphere and unique local businesses.
Stroll through the district and you'll find a variety of shops offering everything from antiques and collectibles to clothing and accessories. The art galleries showcase works by local and regional artists, offering a glimpse into the city's thriving arts scene.
And when you need a break from shopping, you can relax in one of the many cafes and restaurants that dot the district.
The Downtown Historic District is not just a shopping destination, but a place where you can experience the spirit of Hickory. With its unique blend of history, culture, and commerce, it's a place that invites you to explore, discover, and immerse yourself in the local way of life.
2. Community Theater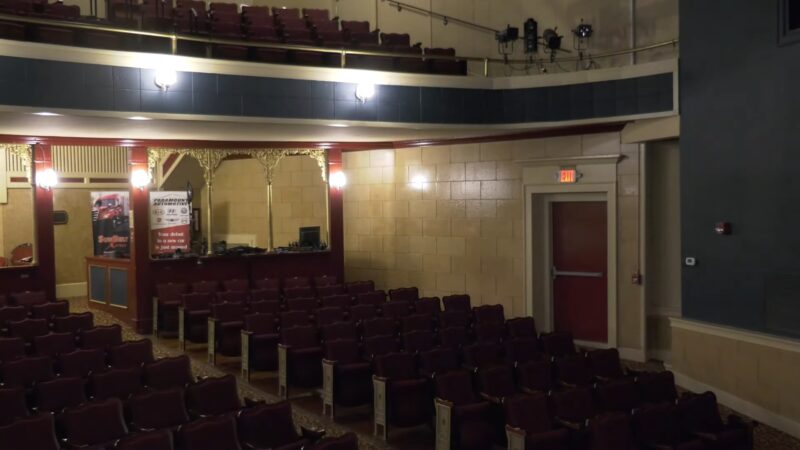 The Hickory Community Theater is a testament to the city's vibrant arts scene. Known for its high-quality productions and talented local actors, the theater offers a diverse range of performances that cater to all tastes.
From classic plays and musicals to contemporary dramas and children's shows, its repertoire is as diverse as its audience. Each performance is a celebration of the arts, showcasing the talent and creativity of the local community.
Whether you're a theater enthusiast or a first-time visitor, the Hickory Community Theater offers an enriching and entertaining experience that is sure to leave a lasting impression.
3. Catawba Science Center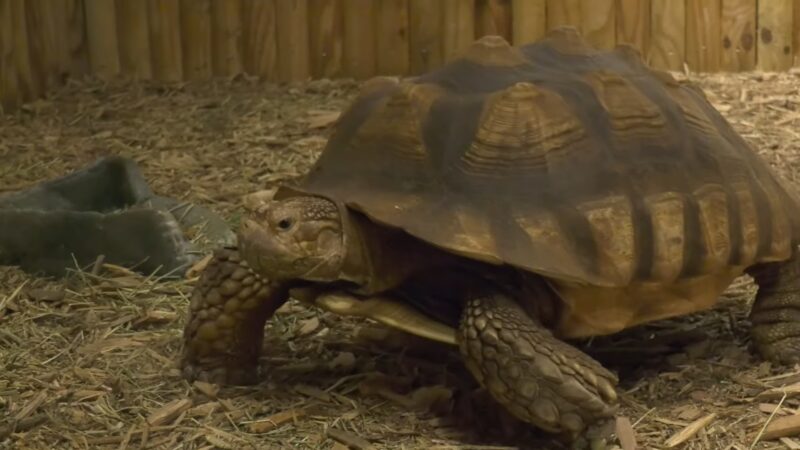 The Catawba Science Center is a place where learning and fun go hand in hand. With its interactive exhibits and educational programs, it offers a unique opportunity to explore the world of science and nature.
The center's exhibits cover a wide range of topics, from astronomy and earth science to biology and physics. Each exhibit is designed to be interactive, engaging, and educational, making learning a fun and enjoyable experience.
But the learning doesn't stop at the exhibits. The center also offers a variety of educational programs and workshops that cater to all age groups. From hands-on science experiments to nature walks and planetarium shows, these programs offer a deeper understanding of the world around us.
4. Lake Hickory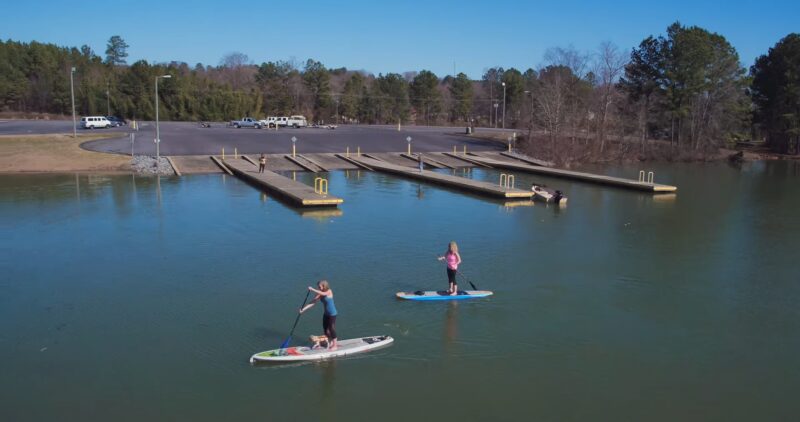 Lake Hickory is a haven for outdoor enthusiasts. With its serene shores and clear waters, it's a perfect place to relax, unwind, and enjoy the beauty of nature.
The lake offers a variety of recreational activities for all ages. You can go boating, fishing, or simply enjoy a picnic by the lake. The surrounding area also offers hiking trails and camping sites, making it a perfect destination for a weekend getaway.
It's a place where you can connect with nature, enjoy the tranquility of the outdoors, and create lasting memories with your loved ones. So, pack your picnic basket, put on your hiking boots, and head to Lake Hickory for a day of fun and relaxation.
5. History Center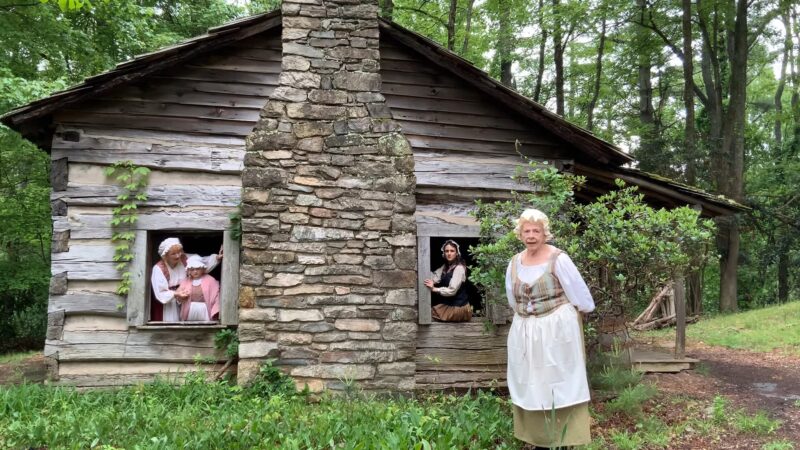 The Hickory History Center is a gateway to the city's past. Through its exhibits and artifacts, the center offers a glimpse into the history and cultural heritage of the city.
The center's exhibits cover a wide range of topics, from the city's founding and development to its role in the American Civil War and the Industrial Revolution. Each exhibit is meticulously curated, offering a comprehensive and engaging narrative of the city's past.
This place offers a fascinating journey into the past that is sure to enrich your understanding of the city and its people.
6. Aviation Museum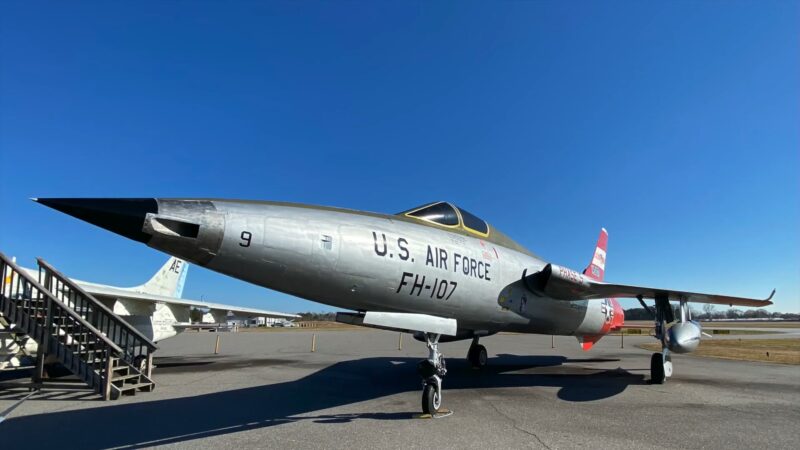 The Hickory Aviation Museum is a testament to the city's rich aviation history. With its collection of vintage aircraft and exhibits, the museum offers a unique opportunity to explore the world of aviation and its technological advancements.
The museum's collection includes a variety of aircraft, from early biplanes to modern jets.
Each aircraft is meticulously restored and displayed, offering a glimpse into the evolution of aviation technology. The museum also offers guided tours and educational programs, providing a deeper understanding of aviation history and technology.
By visiting the museum, you can engage with history, learn about the science of flight, and even experience the thrill of flying in a flight simulator.
7. City Park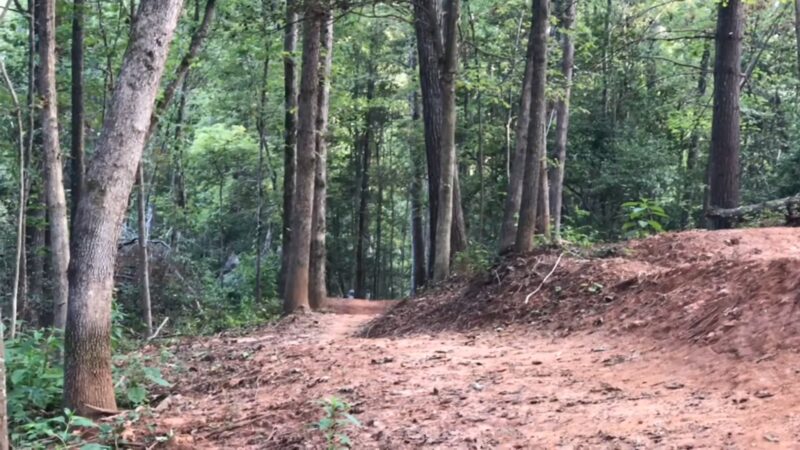 Hickory City Park is a sanctuary in the heart of the city. With its lush greenery, walking trails, and recreational facilities, it offers many possibilities to enjoy the beauty of nature.
The park offers a variety of activities for all ages. You can take a leisurely stroll along the walking trails, enjoy a picnic in one of the many picnic areas, or engage in sports at the park's recreational facilities.
The park also hosts a variety of events and programs throughout the year, adding to the vibrancy of the city's community life.
So, put on your walking shoes, pack your picnic basket, and head to the City Park for a day of fun and relaxation.
8. Hickory Farmers Market
The Hickory Farmers Market is a vibrant hub of local culture.
The market offers a wide range of products, from fresh fruits and vegetables to homemade jams, baked goods, and crafts. Each product is locally sourced, ensuring quality and freshness.
The market also hosts a variety of events and programs, from cooking demonstrations to live music performances, adding to the market's lively atmosphere.
9. Local Restaurants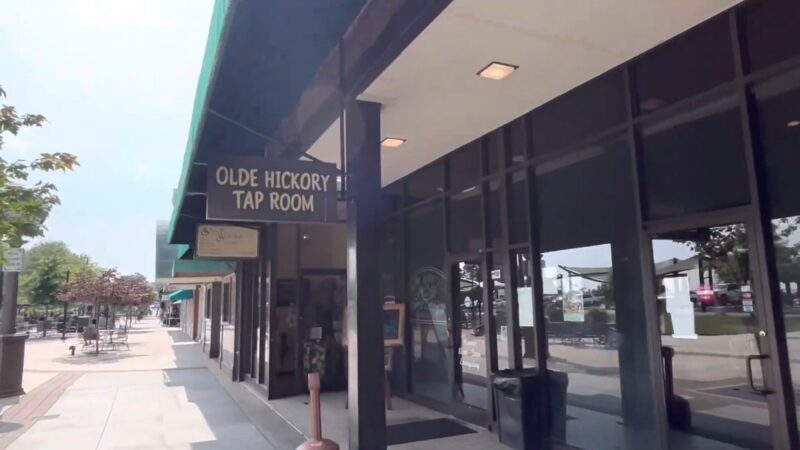 Hickory's culinary scene is as diverse as its culture. From traditional Southern cuisine to international flavors, the city offers a variety of dining experiences that cater to all tastes.
You can indulge in classic Southern dishes like fried chicken, barbecue, and biscuits at local diners, or explore international cuisines at the city's many ethnic restaurants.
The city also boasts a thriving farm-to-table movement, with many restaurants sourcing their ingredients from local farms and markets.
Dining in Hickory represents an opportunity to engage with the local culture, meet the people behind the food, and learn about the city's culinary traditions.
10. Furniture Mart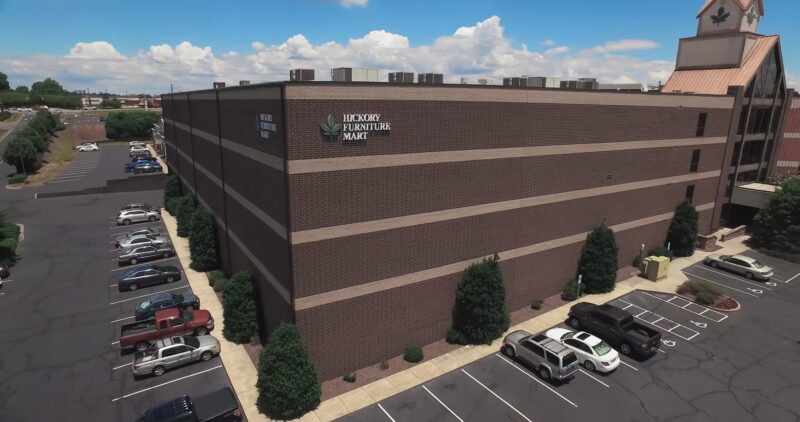 The Hickory Furniture Mart is a treasure trove for interior design enthusiasts. Housing over 1000 manufacturers and retailers, it offers an extensive collection of high-quality furnishings and interior design options.
From classic to contemporary, rustic to chic, you'll find a wide range of styles that cater to every aesthetic preference.
The Mart is more than just a shopping destination. It's a place where you can immerse yourself in the world of design, learn about the latest trends, and even get expert advice on home styling.
With a variety of furniture stores, showrooms, and design galleries, it is a must-visit for anyone looking to spruce up their living space.
Hickory Furniture Mart offers a unique shopping experience that is both enjoyable and educational. So, take your time to explore, discover, and be inspired by the world of design that awaits you here.
FAQs:
Are there any art festivals or exhibitions in Hickory?
Yes, the city hosts several art festivals and exhibitions throughout the year. Some notable events include: Oktoberfest Art & Crafts Show, Catawba Valley Pottery & Antiques Festival…
Can you recommend any scenic drives to take in the city area?
There are several scenic drives that allow you to immerse yourself in the beauty of the surrounding countryside like Blue Ridge Parkway, Lake Hickory Scenic Byway,
Brushy Mountains Loop…
Can you recommend any local restaurants?
Absolutely! Some of the best restaurants in the city are Highland Avenue Restaurant, Olde Hickory Tap Room,House of Nom Nom…
Are there any local breweries or craft beer establishments?
The city has a growing craft beer scene, offering a variety of local breweries and craft beer establishments to explore. We would recommend Olde Hickory Brewery, a local favorite.
What are some family-friendly activities in Hickory?
Families can enjoy visiting the Catawba Science Center, exploring Hickory City Park, or attending family-oriented events and festivals.
Conclusion
From exploring its history and culture to indulging in culinary delights and outdoor adventures, there is something for everyone in Hickory, NC.
This delightful city offers a diverse range of experiences that cater to all tastes and interests, making it a perfect destination for a weekend getaway or a longer stay.
So, plan a visit to Hickory, immerse yourself in its charm and vibrancy, and create unforgettable memories that you'll cherish for a lifetime.