As a native Californian, I've had the privilege of experiencing the year-round wonder and adventure that this mountain paradise offers. The allure of Big Bear lies not only in its breathtaking natural beauty but also in the boundless recreational opportunities that await every visitor.
For adrenaline junkies, there's no shortage of extreme sports to get your heart pounding. Whether it's tackling challenging hiking trails or taking on the thrills of mountain biking, there is an exhilarating experience that will leave you craving for more.
On the flip side, if you seek solace and tranquility, Big Bear has that too. Picture yourself strolling along peaceful nature trails, surrounded by towering pines and the gentle melody of birdsong.
Therefore, I wanted to introduce you to 10 interesting activities that you can perform when visiting this magical place.
1. Embrace Winter Wonderland: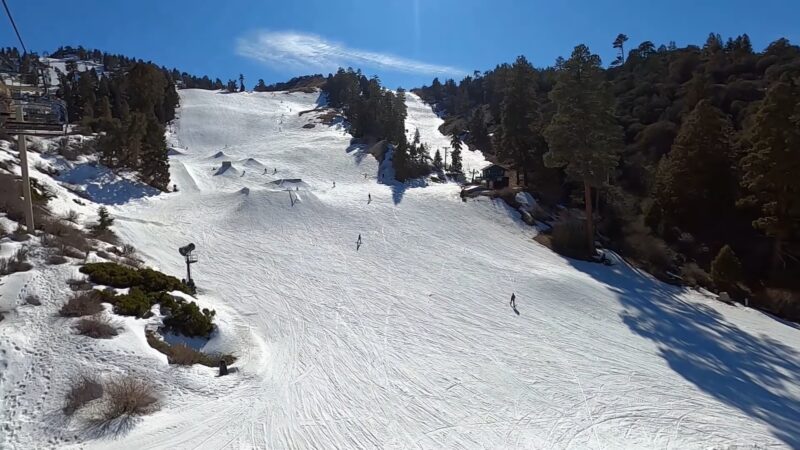 When it comes to winter sports, this city stands out with its renowned ski resorts, including Big Bear Mountain Resort and Snow Summit. These resorts offer a variety of slopes catering to both beginner and experienced skiers and snowboarders.
The resorts feature state-of-the-art snowmaking systems, ensuring optimal conditions throughout the winter season. Snowfall or not, you can always expect perfectly groomed slopes waiting for your descent. And don't worry if you've never tried skiing or snowboarding before; lessons are available for all ages and skill levels.
Apart from the thrill of gliding down the slopes, the resorts offer spectacular views of the surrounding mountain scenery. A day on the slopes is not just about the sport; it's an immersive experience in Big Bear's stunning winter wonderland.
Skiing and snowboarding aren't the only ways to enjoy the snowy landscape. Snowshoeing is another wonderful activity that lets you explore the area's natural beauty at your own pace. Many local outfitters offer snowshoe rentals, and there are numerous trails to explore, ranging from easy to challenging.
For a more exhilarating winter activity, consider tubing. Big Bear Snow Play offers well-groomed hills where you can slide down in inflatable tubes, adding a thrill to your winter escapades. The park features magic carpet rides that transport you back to the top of the hill, so you can enjoy the downhill rush without the uphill hike.
2. Explore the Alpine Beauty: Hiking and Nature Walks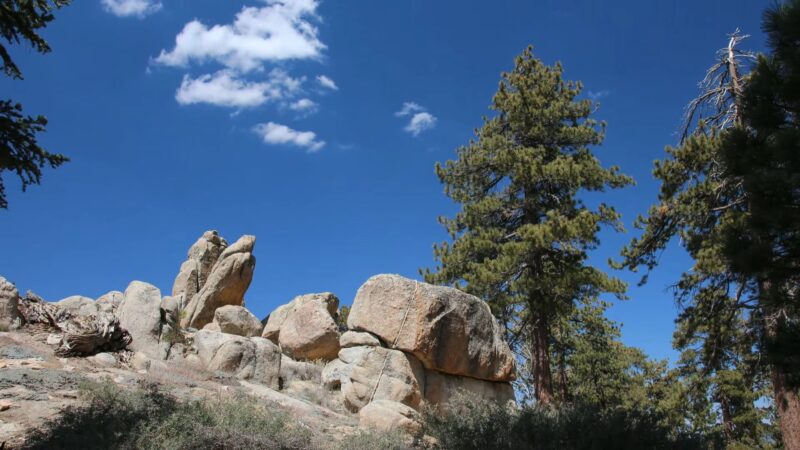 As the snow melts, Big Bear's natural beauty becomes even more accessible. The area boasts numerous hiking trails, catering to all fitness levels and offering a chance to explore the stunning alpine landscape. From serene lakeside strolls to challenging mountain hikes, there's a trail for every type of nature lover.
The Pine Knot Trail is a local favorite, leading hikers to a beautiful viewpoint overlooking Big Bear Lake. Meanwhile, the Castle Rock Trail offers a slightly steeper climb with a rewarding panoramic view at the top. And for an easy, family-friendly walk, the Woodland Interpretive Trail provides informative plaques about the area's flora and fauna along the way.
Remember to bring your camera! Whether you're capturing the spring wildflower bloom, the vibrant fall foliage, or a family of deer grazing in a meadow, there's always a photo-worthy moment waiting on Big Bear's trails.
3. Cast a Line: Fishing in The Lake
Fishing enthusiasts will find a paradise in Big Bear Lake. This eight-mile-long lake is home to a variety of fish species, including rainbow trout, largemouth bass, and catfish. Whether you're a seasoned angler or a first-timer, casting a line in the Lake promises a fun and rewarding experience.
Several marinas around the lake offer boat rentals, and fishing charters are available for those who prefer a guided experience. If you're visiting in spring or summer, be sure not to miss the annual fishing derbies, where you can compete for prizes and bragging rights.
But fishing in the Lake isn't just about the catch. It's also about enjoying the peaceful surroundings—the gentle lapping of the water, the chirping of birds, the magnificent mountain backdrop. It's a tranquil retreat that lets you connect with nature while enjoying your favorite pastime.
4. Get on the Water: Boating and Jet Skiing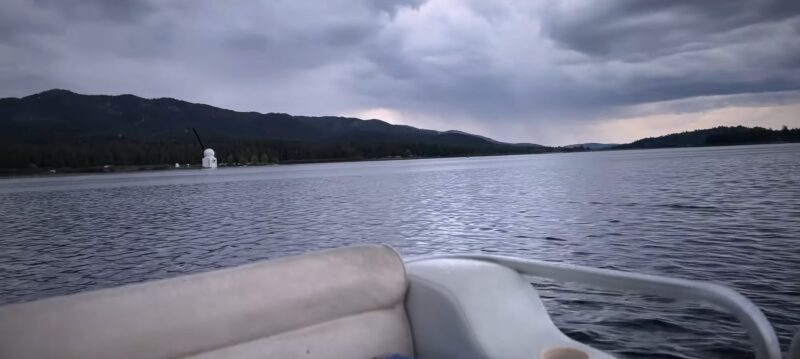 Boating is another great way to enjoy the Lake. Several marinas offer a variety of rental options, from kayaks and paddleboards to pontoon boats and fishing vessels. It's a wonderful opportunity to get out on the water and admire the lake's scenic beauty.
For adrenaline junkies, jet skiing provides a thrilling water sports experience. Feel the rush as you zoom across the lake, with the wind in your hair and the spray of water on your face. But remember to take it slow at times to appreciate the serene beauty of the lake and its surrounding mountains.
If you prefer a more relaxed pace, consider a paddlewheel boat tour aboard the Miss Liberty. This narrated tour offers fascinating insights into the lake's history and features, all while you sit back and enjoy the stunning views.
5. Relax by the Shore: Picnicking and Beach Activities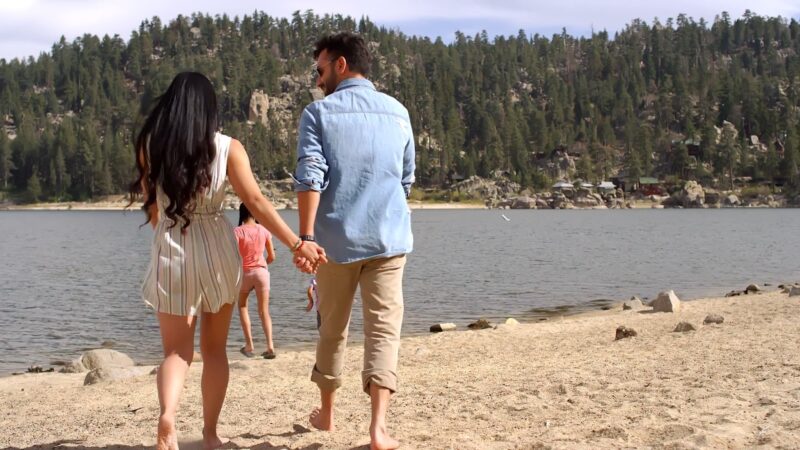 If you'd rather stay on land, there's plenty to do by the lake's shore. The Alpine Pedal Path is a wonderful spot for a leisurely bike ride or a picnic with a view. The path runs along the north shore of the lake, offering magnificent views and access to several beach areas.
These beach areas are great spots for sunbathing, building sandcastles, or just enjoying the lakeside ambiance. Some areas also offer designated swimming zones, providing a refreshing respite on a hot summer day.
For water sports enthusiasts, stand-up paddleboarding and kayaking are popular activities. Equipment rentals are available along the shore, allowing you to venture out onto the lake and enjoy the crystal clear waters.
6. Take a Scenic Drive: Rim of the World Highway
The Rim of the World Highway is a spectacular scenic drive that offers breathtaking views of Big Bear and the surrounding mountains. This winding mountain road is an adventure in itself, with lookout points that provide perfect photo opportunities.
Along the way, you'll pass through charming mountain communities and dense forests, all against the backdrop of the majestic San Bernardino Mountains. The highway also provides access to various hiking trails and picnic areas, making it a perfect starting point for your adventures.
Driving the Rim of the World Highway is more than just a journey; it's a feast for the eyes and a gateway to the natural beauty of the San Bernardino Mountains. Just remember to drive safely and take your time to enjoy the view!
7. Explore Village Charm: Big Bear Village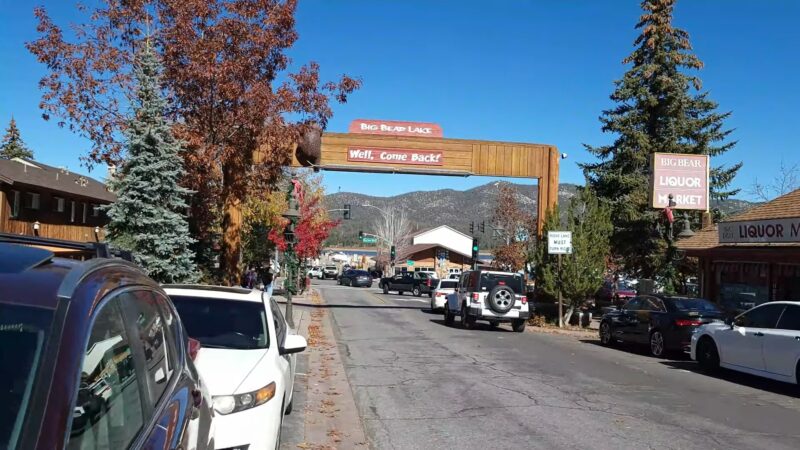 Big Bear Village is the heart of the area's social scene, offering a charming mix of shops, restaurants, and entertainment. The village's pine-covered streets are lined with unique boutiques, local eateries, and art galleries, inviting visitors to explore and enjoy.
Don't miss the opportunity to indulge in the local cuisine, which ranges from hearty mountain fare to fine dining. The village is also home to Big Bear's brewing company, where you can sample locally brewed craft beers.
After a day of adventure, the village is a perfect spot to unwind. Whether you're browsing the shops, enjoying a meal, or simply strolling the picturesque streets, the Village offers a charming end to a day in the mountains.
8. Seek Thrills: Off-Roading and Mountain Biking
For adrenaline junkies, Big Bear offers thrilling off-roading trails and mountain biking adventures. The San Bernardino National Forest is crisscrossed with dirt roads and trails, perfect for 4×4 vehicles, ATVs, and mountain bikes.
Several local companies offer off-road vehicle rentals and guided tours, ensuring a safe and exciting adventure. The thrill of tackling challenging trails and the reward of stunning views make off-roading a must-try experience.
Mountain biking is another thrilling way to explore the area's natural beauty. With a variety of trails catering to all skill levels, Big Bear is a mountain biker's paradise. Whether you prefer a challenging downhill ride or a leisurely journey through the woods, there's a trail for you.
9. Enjoy Family Fun: Zoo, Mini Golf, and Bowling
The city offers plenty of family-friendly activities to keep the kids entertained. The Big Bear Alpine Zoo is a hit with children, offering a chance to see local wildlife up close, including grizzly bears, wolves, and bald eagles.
For a fun and competitive family activity, head to one of the mini golf courses. These beautifully designed courses offer challenges for all ages, making it a fun outing for the whole family.
Bowling is another great family activity in the city. The Bowling Barn offers 16 lanes of bowling fun, complete with a game arcade and snack bar. It's a perfect way to spend a relaxing evening after a day of outdoor adventure.
10. Unwind in Nature: Camping and Stargazing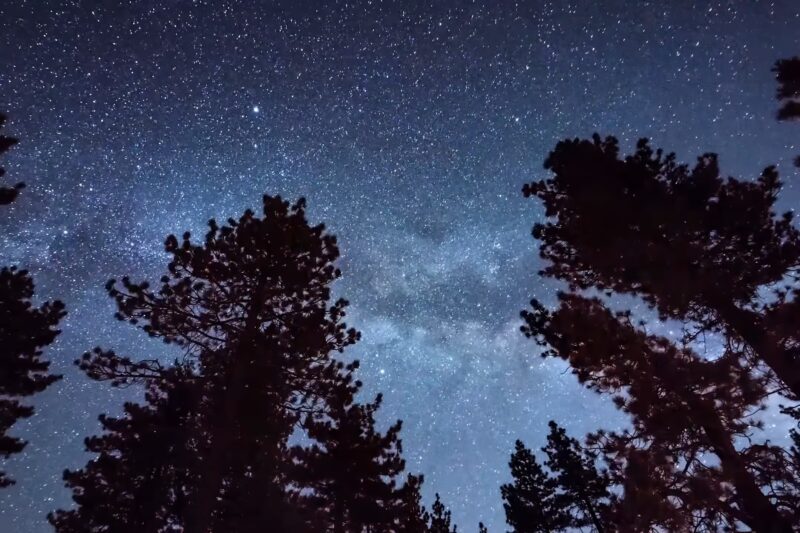 Camping in Big Bear is a wonderful way to connect with nature. Numerous campgrounds and RV parks are scattered throughout the area, offering a range of amenities and access to the area's natural attractions.
Nothing beats the experience of sitting by a campfire, roasting marshmallows, and sharing stories under the starry night sky. Speaking of stars, Big Bear's high altitude and clear skies make it a perfect spot for stargazing. The local observatory even offers public star tours, providing a deeper look into the cosmos.
If you're a fan of exploring the great outdoors, you might also be interested in discovering the stunning natural beauty of the East Coast. Check out this comprehensive guide on the national parks in West Virginia 
FAQs:
Are there any historical sites or landmarks to explore in Big Bear?
While the city is primarily known for its outdoor activities, history enthusiasts can visit the Big Bear Valley Historical Museum to learn about the area's rich past.
Can visitors go horseback riding in Big Bear?
Yes, there are stables that offer guided horseback riding experiences, allowing visitors to explore the scenic trails while enjoying the company of gentle horses.
Can visitors go horse-drawn carriage rides in Big Bear?
Yes, horse-drawn carriage rides are available in certain seasons. The specific availability may vary, so it's best to check with local carriage ride providers or tour operators for the most up-to-date information.
Generally, horse-drawn carriage rides can be enjoyed during holidays like Christmas, New Year's Eve, Valentine's Day, and other special occasions when the town is adorned with festive decorations and a charming ambiance.
What can visitors do to relax and unwind in Big Bear?
Visitors can enjoy spa treatments, yoga classes, meditation retreats, or simply find a peaceful spot by the lake to read a book and soak in the tranquility.
Can visitors take scenic helicopter tours in Big Bear?
Yes, helicopter tours provide a unique perspective of its breathtaking landscapes and offer an unforgettable aerial adventure.
Conclusion
From its snowy slopes to its sunny shores, Big Bear is a destination that offers fun, adventure, and relaxation in every season. Whether you're racing down a ski hill, casting a line in the lake, or simply enjoying a picnic by the shore, there are countless ways to enjoy its natural beauty.
One of my most cherished memories in Big Bear is exploring the charming village. Wandering through the streets lined with cozy shops and quaint eateries, I found myself immersed in the warm embrace of the community.
The smell of freshly brewed coffee wafting through the air, the friendly conversations with locals, and the sense of camaraderie—it's an experience that truly captures the essence of this alpine oasis.
So pack your bags and head to Big Bear. The beauty of this enchanting place awaits!