Planning your next dream vacation? Look no further than Ocean Shores, Washington! Tucked away in the Pacific Northwest, this coastal city is bursting with activities and attractions that will cater to all types of travelers – from thrill seekers and nature enthusiasts to food lovers and history buffs. In this blog post, I'll share with you the 18 best things to do in this vibrant city.
1. Explore the Ocean Shores Beach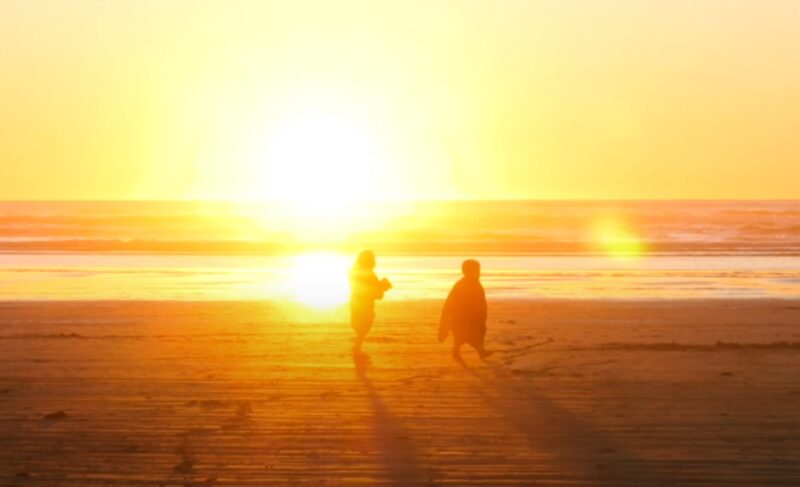 The first thing that comes to mind when you think of Ocean Shores is its spectacular beach. Stretching six miles along the Pacific Ocean, it offers an opportunity for everyone to indulge in a variety of beach activities.
Walks and Picnics: Enjoy a tranquil walk along the sandy shoreline, taking in the breathtaking coastal views. With numerous picnic spots dotted along the beach, grab some local snacks and have a fun family picnic.
Kite Flying: The consistent wind makes it a paradise for kite enthusiasts. Don't forget to carry your kite or buy one from a local shop.
Clam Digging: If you happen to visit during razor clam season, join in the local activity of clam digging. Make sure to check the regulations and have a license.
Horseback Riding: For a unique beach experience, opt for horseback riding. Several local outfits offer beach rides that are fun for the entire family.
2. Visit the North Jetty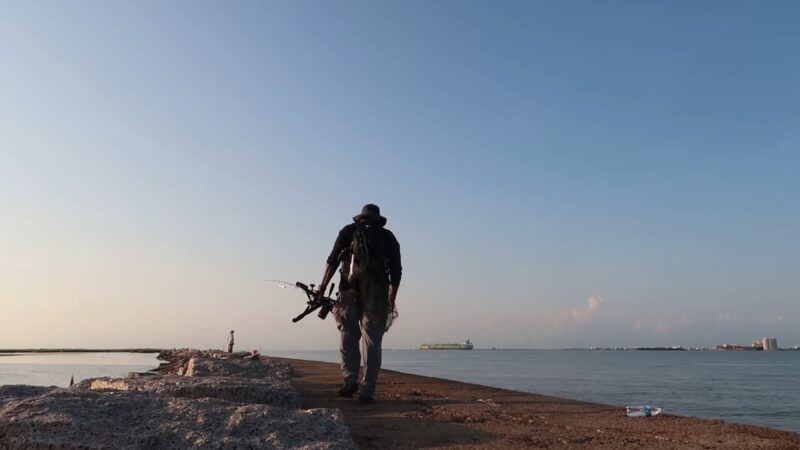 Just south of the city, the North Jetty offers an incredible view of the Pacific Ocean. This man-made structure extends into the sea, making it a great spot for photography and wildlife viewing.
Spectacular Views: Take a walk along the jetty for some amazing views. On a clear day, you can see ships passing by in the distance.
Wildlife Viewing: It's also a great place for bird watching, as numerous species flock here throughout the year. Occasionally, you might even spot seals and sea lions lounging on the rocks.
Fishing: Fishing enthusiasts can also try their luck at the North Jetty. Always check the local fishing regulations before you head out.
Sunset Watching: Stay until the evening to witness one of the most breathtaking sunsets. There's nothing quite like watching the sun slowly disappear into the ocean.
3. Bike the Damon Point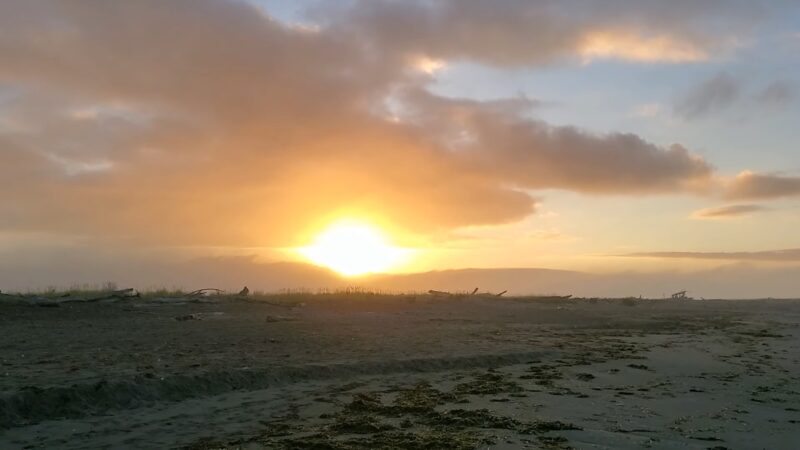 Damon Point, a 61-acre day-use park, is a natural treasure within Ocean Shores. The park's peninsula shape and flat terrain make it perfect for biking.
Bird Watching: The point is known for its bird population, including the snowy plover and peregrine falcon. Don't forget to pack your binoculars!
Searching for Agates: Damon Point is known for agate hunting. These beautiful, naturally formed stones make great souvenirs.
Ocean Views: A bike ride here offers unparalleled views of the ocean, Mount Rainier, and the Olympic Mountains. Make sure your camera is fully charged!
Driftwood Art: The shoreline is scattered with driftwood, some of which have been creatively arranged into structures by locals and visitors alike.
4. Ocean Shores Interpretive Center
For a dose of local culture and history, visit the Ocean Shores Interpretive Center. This small but mighty museum is packed with exhibits about the area's history, geology, and wildlife.
Local History: Learn about Ocean Shores' past, from the indigenous Quinault Tribe's life to the city's development.
Geological Exhibits: Explore exhibits that explain the geological events that shaped the region.
Wildlife Education: Discover the rich biodiversity of Ocean Shores through various wildlife exhibits.
Children Activities: Kids can engage in interactive displays and activities, making this a family-friendly destination.
5. Enjoy a Game at Ocean Shores Golf Course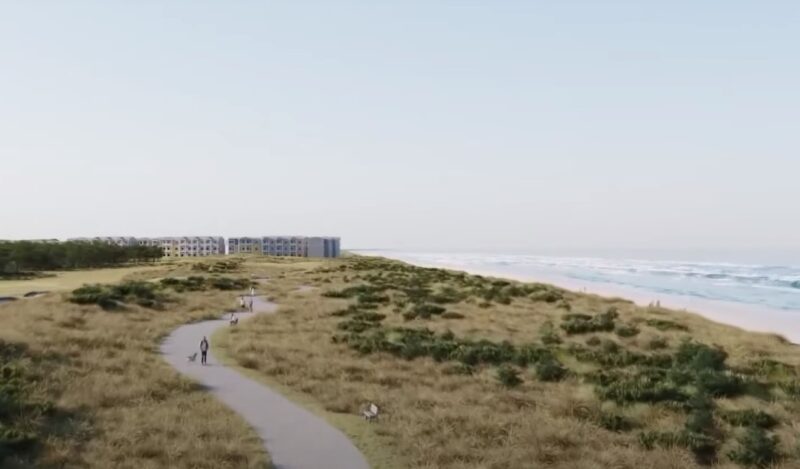 Whether you're an avid golfer or a beginner, the Ocean Shores Golf Course promises an enjoyable game. This 18-hole course is designed to be both challenging and fun, set amidst lush greenery and ocean views.
Golfing Experience: The course offers an engaging layout with a mix of par 3, 4, and 5 holes, perfect for testing your skills.
Scenic Beauty: Play while soaking up the beautiful coastal landscape, with several holes offering views of the nearby water.
Pro Shop and Lessons: Need some gear or a few tips? The pro shop can supply you with everything you need, and professional lessons are also available.
Dining: After a game, enjoy a meal or a drink at the clubhouse, which offers a variety of delicious options.
6. Visit the Quinault Beach Resort and Casino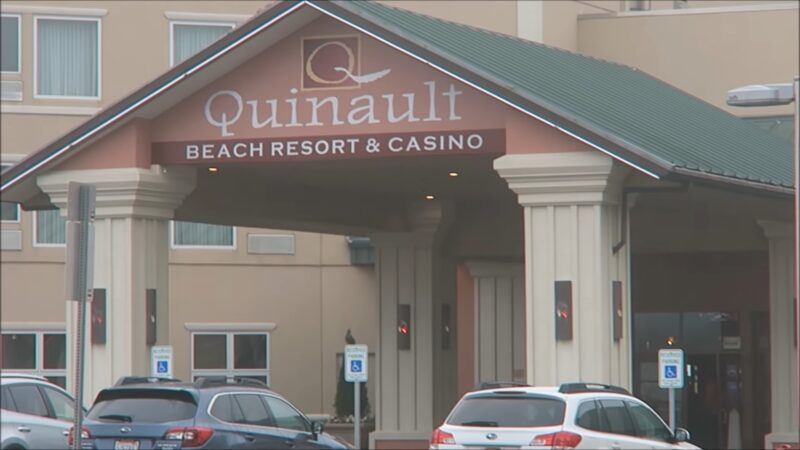 For some adult fun, head to the Quinault Beach Resort and Casino. This resort offers a thrilling casino experience and luxurious accommodations.
Casino Fun: Try your luck at numerous slot machines, table games, and poker. Regular events and promotions add to the excitement.
Luxurious Accommodations: Stay in one of their lavish rooms or suites, many of which offer stunning ocean views.
Spa: Pamper yourself at the on-site spa with a wide range of treatments.
Dining Options: From fine dining to casual eats, the resort's restaurants cater to every palate.
7. Paddle at Ocean Shores Boat House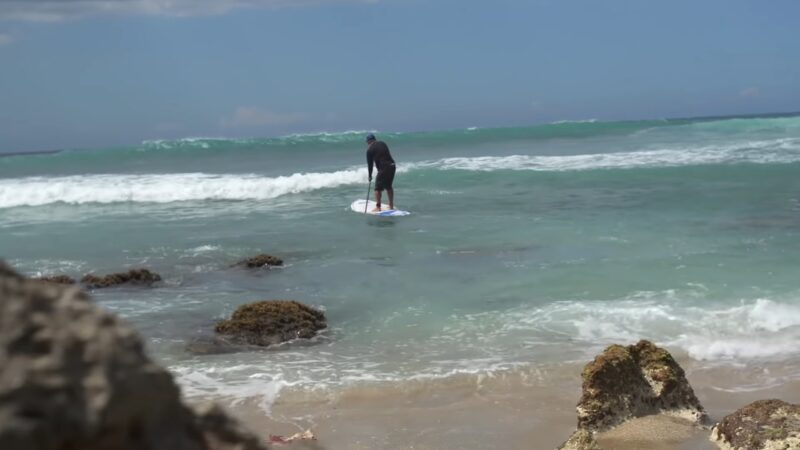 Offering a fleet of fun and easy-to-use boats, the Ocean Shores Boat House is the perfect spot for some water-based adventure.
Rent a Boat: Choose from a variety of boats, including paddle boats, hydro bikes, and electric boats.
Wildlife Watching: As you paddle along the waters, keep your eyes peeled for local wildlife like ducks, otters, and maybe even deer.
Family Fun: It's a great family activity, with options available for all age groups.
Scenic Beauty: The canals offer unique views of the city from the water. Don't forget your camera!
8. Discover Local Flora at Weatherwax Trail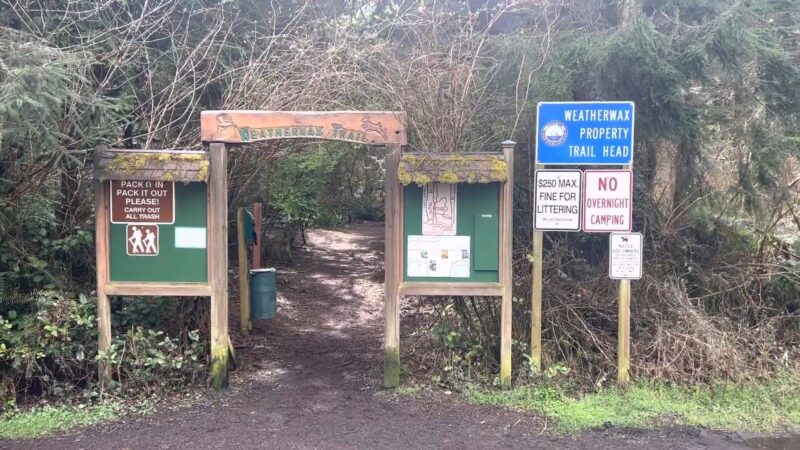 For nature enthusiasts, a walk through the Weatherwax Trail is a must. This serene trail winds through a variety of habitats, showcasing the region's diverse flora.
Nature Walk: This easy trail is suitable for all fitness levels, offering a tranquil escape in nature.
Flora Identification: Spot and identify different species of trees, shrubs, and flowers. Information boards along the trail help educate visitors.
Bird Watching: Keep an ear out for the melodious calls of local bird species.
Photography: The trail provides great photography opportunities with its stunning landscapes and delicate details of nature.
9. Experience Local Art at Fusions Gallery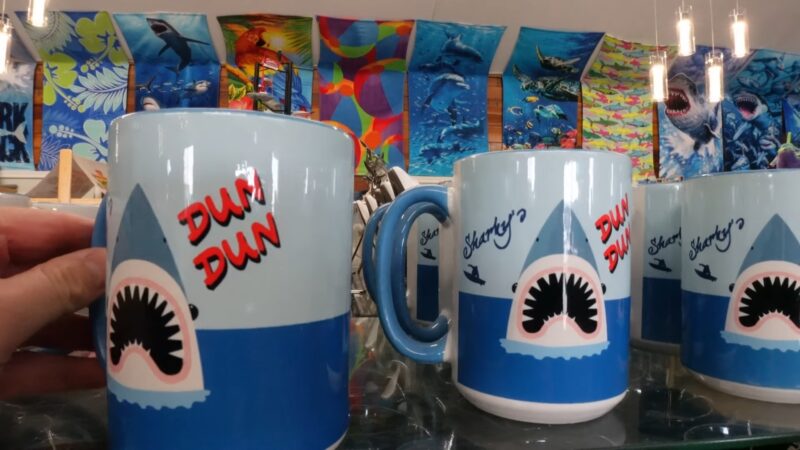 Art lovers shouldn't miss a visit to Fusions Gallery. This boutique gallery showcases a wide range of local art, from paintings and sculptures to jewelry.
Diverse Art: Browse through a collection that reflects the creativity of local artists, with pieces made from various mediums.
Local Jewelry: Find unique, handcrafted jewelry, a perfect memento of your trip.
Art Events: The gallery hosts regular events where you can meet the artists and learn about their creative process.
Souvenirs: Purchase a piece of art as a souvenir or gift. Every time you look at it, you'll be reminded of your incredible trip to Ocean Shores.
10. Soak in the Scenery at Oyhut Wildlife Recreation Area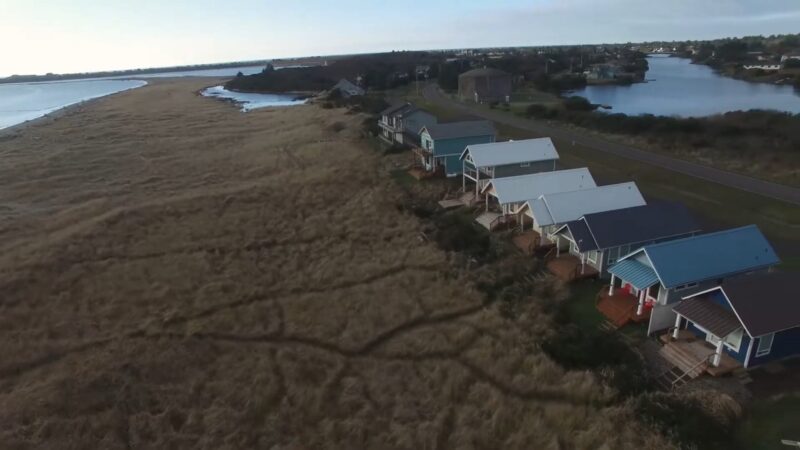 Oyhut Wildlife Recreation Area is a natural sanctuary that offers beautiful trails, wildlife viewing, and a tranquil atmosphere. This area is perfect for anyone wanting to get closer to nature.
Trails: Explore the hiking and biking trails that meander through the park. They're suitable for all ages and abilities.
Wildlife: This recreation area is home to an array of wildlife, from birds to mammals. Keep your eyes peeled, and you might catch a glimpse of a deer or a variety of birds.
Photography: With its stunning landscape and diverse wildlife, this area is a photographer's dream come true.
Picnic: Carry a picnic basket and enjoy a meal amidst the tranquillity of nature.
11. Visit the Sharky's Shop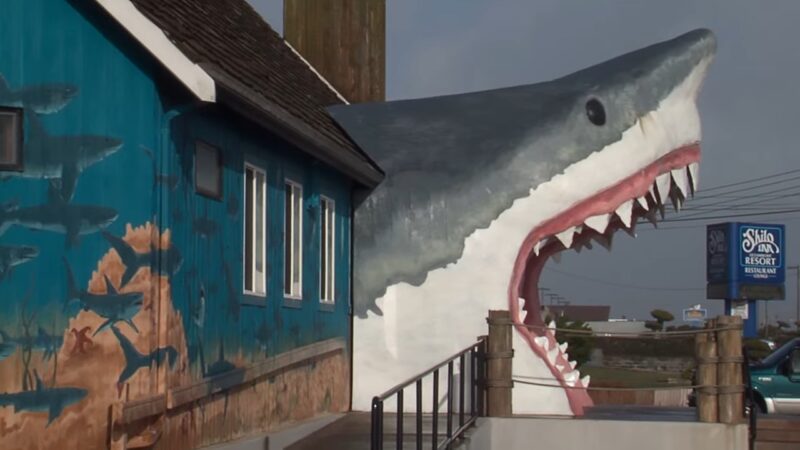 A visit to Ocean Shores isn't complete without dropping by Sharky's Shop. This eclectic store has a diverse collection of seashells, shark teeth, pirate goods, and other nautical novelties.
Shopping: Find unique gifts, home decor, or personal keepsakes among the variety of items.
Educational: Learn about the different types of seashells and shark teeth on display.
Kids' Corner: Children will love the pirate-themed section, filled with treasures that will spark their imagination.
Photo Ops: Don't forget to take a picture with the giant shark head at the entrance!
12. Enjoy the Pacific Paradise Family Fun Center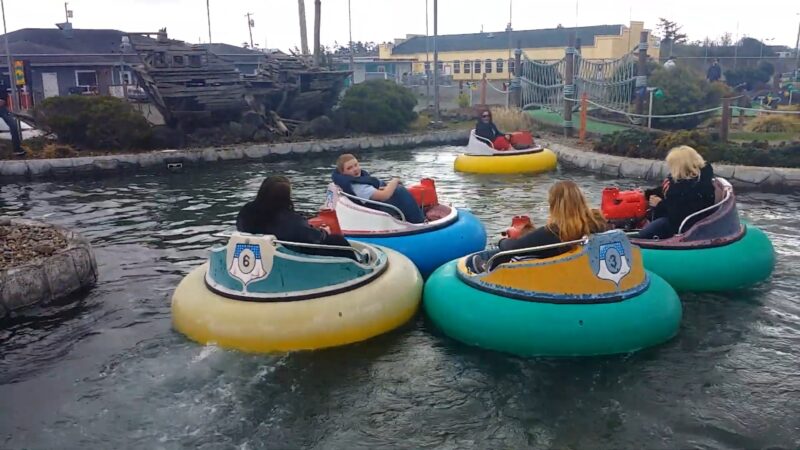 When looking for family-friendly fun, head to the Pacific Paradise Family Fun Center. It has everything from mini-golf to bumper boats, ensuring a day full of laughter and excitement.
Mini-Golf: The center features an 18-hole mini-golf course, fun for both children and adults.
Bumper Boats: Enjoy a friendly battle on the bumper boat pond. It's the perfect way to cool off on a warm day!
Arcade Games: The indoor arcade is packed with classic and modern games. Win tickets and exchange them for prizes.
Batting Cages: Test your baseball skills at the batting cages. There are various pitch speeds suitable for all ages.
13. Dine at the Galway Bay Irish Pub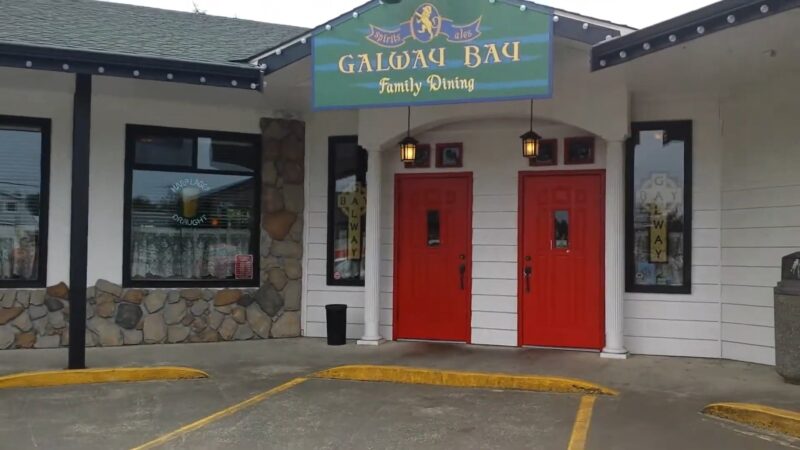 Experience a taste of Ireland in Ocean Shores at the Galway Bay Irish Pub. This popular restaurant offers a mix of traditional Irish food, live music, and a warm atmosphere.
Irish Cuisine: Sample traditional Irish fare like Corned Beef and Cabbage, Shepherd's Pie, or Irish Stew.
Live Music: Enjoy live Irish music performances on certain nights, adding to the authentic atmosphere.
Irish Drinks: Try an Irish whiskey or a pint of Guinness, both staples at any Irish pub.
Events: The pub hosts regular events, including the annual Celtic Music Festival, making it a cultural hub in the city.
14. Stroll Around Damon Point State Park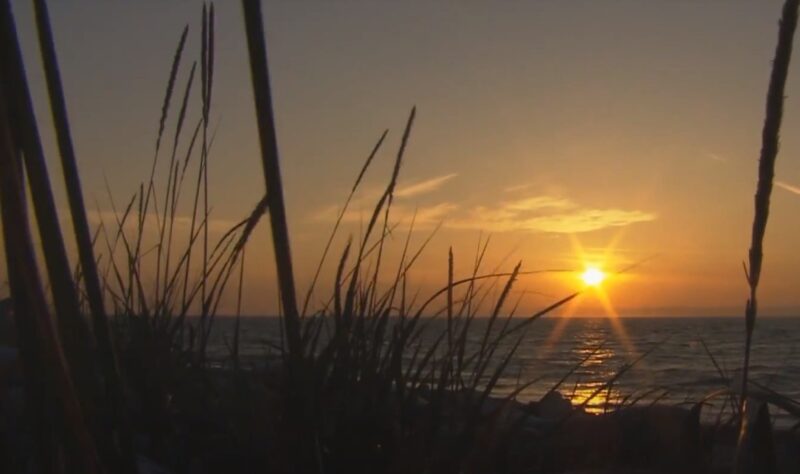 A true gem of Ocean Shores, Damon Point State Park is a spot where nature meets tranquility. This landmass, jutting out into Grays Harbor, offers remarkable coastal views and wildlife spotting opportunities.
Hiking: An easy 4-mile round trip hike takes you through the park, offering panoramic views of the Pacific Ocean, Grays Harbor, and Mount Rainier.
Wildlife: The park is home to numerous bird species, making it a paradise for bird watchers. You might also spot the occasional deer, raccoon, or seals.
Agate Hunting: Keep an eye on the beach as you stroll; Damon Point is known for its abundance of beautiful agates.
Photography: From sweeping landscapes to detailed wildlife shots, Damon Point provides diverse photographic opportunities.
15. Have Fun at Playtime Family Fun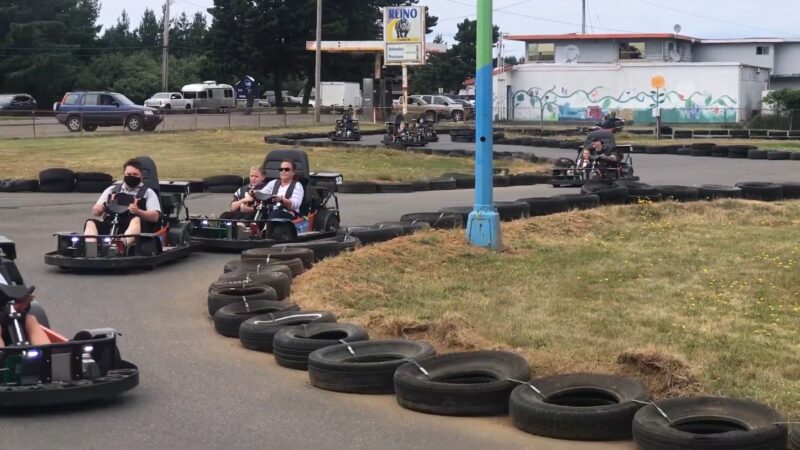 Another great spot for family fun is Playtime Family Fun. From go-karts to laser tag, this center provides a wide range of entertainment options that are sure to bring smiles to every family member's face.
Go-Karts: Experience the thrill of racing in a safe and controlled environment on their expansive go-kart track.
Laser Tag: Engage in a friendly game of laser tag in their state-of-the-art arena.
Arcade: Test your skills at the arcade. With a variety of games, there's something for everyone.
Bumper Cars: Enjoy a classic amusement park ride with bumper cars, fun for both kids and adults.
16. Kayak in the Canals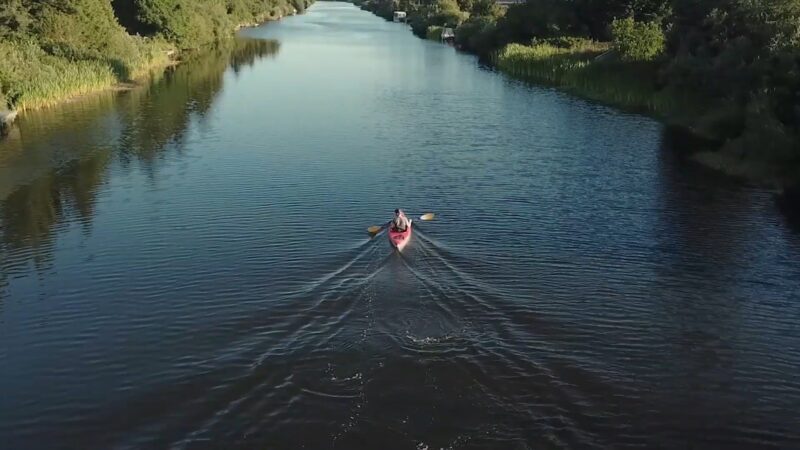 The intricate system of canals in Ocean Shores provides an excellent kayaking experience. It's a peaceful way to explore the city from a different perspective.
Wildlife Viewing: As you paddle, watch for wildlife, including birds, otters, and deer.
Scenic Beauty: The canals offer beautiful views of homes and natural landscapes.
Exercise: Kayaking provides a great upper body workout and is a fun way to stay active during your vacation.
Relaxation: There's something incredibly peaceful about paddling through calm waters, making this a perfect relaxation activity.
17. Unwind at Buddy and Howie's Candy
Treat your sweet tooth at Buddy and Howie's Candy. This candy shop offers a wide array of sweets that will delight both children and adults.
Candy Selection: From traditional favorites to unique finds, there's a treat for everyone.
Chocolate Lovers: If you're a fan of chocolate, you'll be spoilt for choice with their vast collection of chocolate treats.
Retro Sweets: Take a trip down memory lane with their selection of nostalgic candies.
Gifts: Candy makes a sweet souvenir or gift. Choose from their ready-made gift baskets, or create your own.
Final Words
As we wrap up this list, we see that Ocean Shores, Washington, is truly a destination that caters to a multitude of interests. From its serene beaches and natural attractions to its bustling casinos and diverse cultural experiences, there's never a dull moment in this vibrant coastal city. Whether you're planning a family trip, a romantic getaway, or a solo adventure, Ocean Shores await with open arms, ready to offer you an experience you'll cherish forever!