Having had the pleasure of exploring this charming city myself, I can attest to its culinary wonders that tickle the taste buds and warm the soul.
Imagine strolling down the streets of Logan, inhaling the tantalizing aromas that waft from cozy bistros and elegant restaurants alike. It was on one such occasion that I stumbled upon a hidden gem—a quaint bistro nestled on a charming street corner.
As I stepped inside, the tantalizing scent of comfort food embraced me, instantly transporting me to a realm of culinary delight. The cozy ambiance and friendly staff made me feel right at home, and my taste buds danced with joy as I savored every morsel of the hearty meal before me.
Today, I invite you on a delectable journey through Logan's gastronomic paradise as we uncover the 8 best places to eat in this picturesque corner of the world.
Our top pics:
1. Le Nonne: Italian Excellence in the Heart of Logan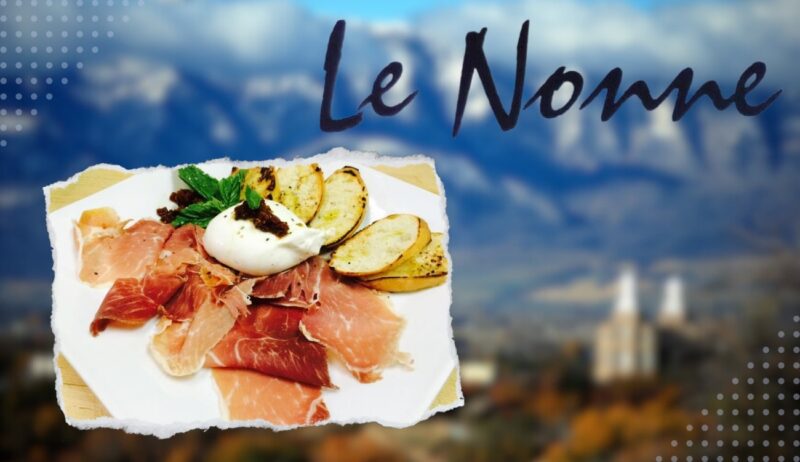 Work Hours
Monday – Saturday: 5:30–9:30 PM
Sunday: Closed
Contact
This magnificent place is tucked away in a charming cottage-style house. It offers an authentic slice of Italy in the heart of the city. It boasts a menu brimming with classic dishes that transport you straight to the sun-soaked streets of Italy.
Le Nonne's cozy and intimate atmosphere, accentuated by its rustic decor and warm lighting, enhances the dining experience. It provides the perfect backdrop for savoring the array of pasta dishes, risottos, and other Italian specialties crafted with love and expertise.
With a focus on fresh ingredients and authentic recipes, Le Nonne serves up hearty Italian fare that warms the soul. From the flavorful pasta to the creamy tiramisu, every bite is a testament to Italian culinary traditions and the restaurant's commitment to quality.
2. Elements Restaurant: A Contemporary Culinary Journey
Work Hours
Monday – Saturday: 11:30 AM–8 PM
Sunday: Closed
Contact
Elements Restaurant is a beacon of modern culinary innovation. Known for its contemporary American cuisine, this stylish eatery brings a fresh approach to dining with its inventive dishes and seasonal menus.
At Elements, the emphasis is on farm-to-table dining. The chefs curate their menus based on the availability of local, fresh ingredients, ensuring a dining experience that is not only flavorful but also sustainable. This commitment to freshness is reflected in every dish, from the delicate starters to the hearty mains.
With its sleek decor and a menu that's as dynamic as the seasons, Elements Restaurant offers a culinary experience that's both modern and rooted in tradition. It's a place where food lovers can get a chance to meet unique flavor combinations and innovative cooking techniques.
3. MayMoes: A Flavorful Fusion of Mediterranean Cuisine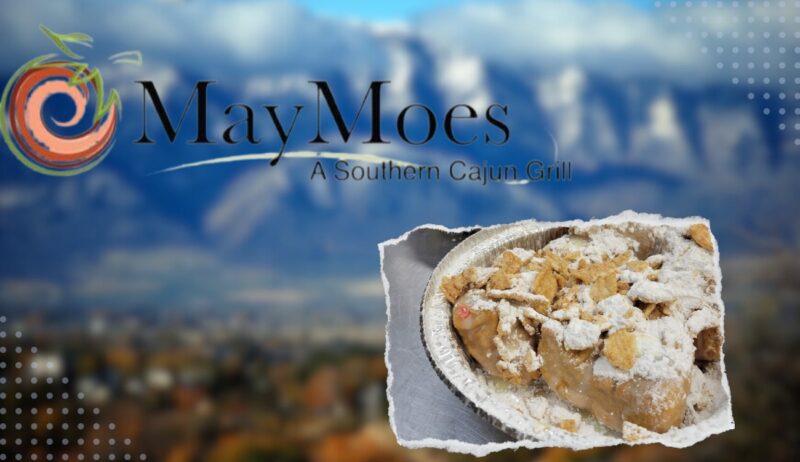 Work Hours
Tuesday – Thursday: 11 AM–8 PM
Friday – Saturday: 11 AM–9 PM
Sunday and Monday: Closed
Contact
Bursting with vibrant flavors and a friendly ambiance, MayMoes is Logan's go-to destination for hearty, authentic Mediterranean dishes. The restaurant boasts a diverse menu filled with traditional dishes of the Mediterranean.
From gyro wraps to loaded fries, its food is a celebration of bold flavors and fresh ingredients.
With its casual atmosphere and delightful dishes, MayMoes offers a laid-back dining experience that's as tasty as it is enjoyable. It's a place where diners can unwind and savor delicious food while experiencing a slice of Mediterranean warmth right in Logan.
4. Herm's Inn: Classic American Fare with a Twist
Work Hours
Tuesday – Sunday: 8 AM–1:50 PM
Monday: Closed
Contact
Nestled at the mouth of Logan Canyon, Herm's Inn is a local institution serving classic American fare with a creative touch. This charming eatery, housed in a restored historic building, has a reputation for its unique take on American comfort food and its warm, welcoming ambiance.
Herm's Inn's menu is a tribute to timeless American favorites, from fluffy pancakes to hearty burgers. But it's not just about classics here – the restaurant's creative twists, such as the cinnamon roll pancakes or the bison burger, bring an element of surprise to each dish.
Beyond the delicious food, Herm's Inn also captivates visitors with its quaint, historic charm with a cozy fireplace, rustic decor, and an inviting patio.
5. Angie's Restaurant: Comfort Food and Homestyle Favorites
Work Hours
Monday – Sunday: 7 AM–9 PM
Contact
For those seeking comforting, homestyle cooking, Angie's Restaurant is the place to be. Known for its hearty portions and friendly service, this family-owned eatery is a Logan staple where locals and visitors alike gather to enjoy delicious, comforting meals.
Angie's extensive menu is packed with beloved American classics, from juicy burgers to chicken-fried steak, and of course, their famous "Clean the Sink" dessert. Every dish is made with care, ensuring a satisfying meal that tastes just like home.
The restaurant's warm, welcoming atmosphere enhances the dining experience, offering a cozy environment to enjoy your meal.
6. Tandoori Oven: Authentic Indian Flavors in the city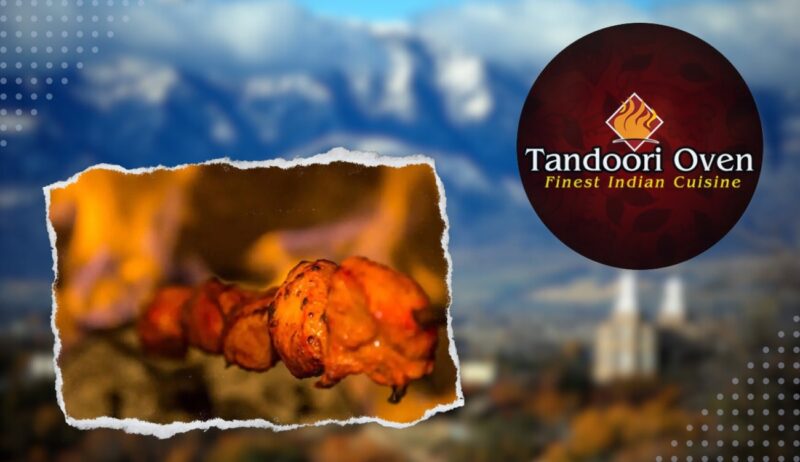 Work Hours
Monday – Saturday: 11 AM–2:30 PM, 4–9:15 PM
Sunday: Closed
Contact
Delving into the world of Indian cuisine, Tandoori Oven brings a burst of authentic flavors to the city's dining scene. The restaurant's rich, aromatic dishes offer a taste of India's culinary diversity, from spicy curries to fluffy naan bread.
Tandoori Oven's menu celebrates the flavorful spices and traditional cooking methods of Indian food. Each dish, whether a fragrant biryani or a creamy tikka masala, transports diners to the bustling streets of India, offering a true taste of the country's rich food culture.
Apart from the enticing food, the restaurant's warm and colorful decor enhances the atmosphere, adding an extra layer of authenticity.
7. The Beehive Grill: A Blend of Grilled Goodness and Local Brews
Work Hours
Monday – Thursday: 11 AM–8:30 PM
Friday – Saturday: 11 AM–9 PM
Sunday: Closed
Contact
The Beehive Grill brings a lively atmosphere and a menu filled with delicious grill-focused meals and local brews. As the city's only root beer brew pub, it also offers an array of homemade sodas that perfectly complement their meals. From hearty burgers to savory ribs, each dish is a celebration of grilled goodness.
The menu at Beehive Grill focuses on American classics with a creative twist, using fresh, locally-sourced ingredients whenever possible. The signature Logan Lager beer-battered fish and chips or the Beehive Cheese Steak sandwich are just a few examples of mouthwatering meals you can enjoy.
Regular live music and events contribute to a bustling, energetic vibe that promises a good time along with a good meal. The Beehive Grill encapsulates the spirit of Logan – friendly, inviting, and full of flavor.
Fresh cuisine for people who want fresh local cuisine… Welcome to The Beehive! #alwaysgoodeats pic.twitter.com/JtKtKVVv2V

— The Beehive Grill (@thebeehivegrill) June 29, 2023
8. Firehouse Pizzeria: Wood-Fired Pizzas and Casual Dining
Work Hours
Monday – Thursday: 11 AM–9:30 PM
Friday – Saturday: 11 AM–10 PM
Sunday: Closed
Contact
With its authentic wood-fired pizzas and casual atmosphere, Firehouse Pizzeria is another great choice for pizza lovers. Known for its unique, smoky-flavored pizzas and warm, friendly service, this pizzeria offers a distinctive dining experience that leaves visitors coming back for more.
Firehouse Pizzeria's menu is a delicious ode to pizza, with a variety of toppings to suit all tastes. The wood-fired oven adds a unique depth of flavor to the pizzas, resulting in a perfect blend of crispy, chewy, and smoky in every bite.
Frequently Asked Questions (FAQ):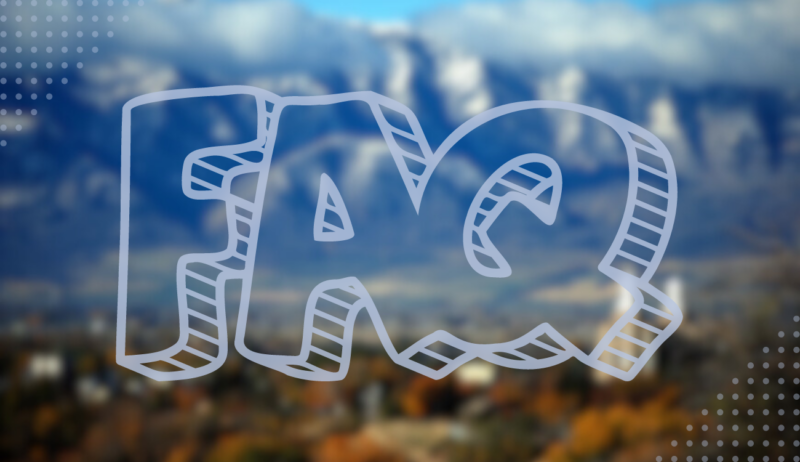 Can you recommend a comforting dish at Angie's Restaurant?
Angie's Restaurant is famous for its chicken-fried steak, a comforting homestyle favorite.
Does Firehouse Pizzeria have vegan pizza options?
Yes, Firehouse Pizzeria offers vegan pizza.
Does Tandoori Oven offer vegetarian options?
Yes, Tandoori Oven has a variety of vegetarian dishes that showcase the flavors of Indian cuisine.
Is there a unique dessert at MayMoes?
Yes, the Pistachio Baklava is a sweet treat with layers of flaky phyllo pastry filled with crushed pistachios, sweet honey syrup, and hints of cinnamon and cardamom.
What can I eat at Le Nonne?
Some of the delicious dishes you can enjoy at Le Nonne are Fettuccine Alfredo, Chicken Piccata, Spaghetti Carbonara, Risotto ai Funghi, and many more.
Conclusion:
Logan, with its vibrant culinary scene, offers a delightful array of dining experiences. From the elegant sophistication of The Copper Mill to the authentic flavors of Tandoori Oven, to the comforting charm of Angie's Restaurant, its dining establishments cater to a variety of tastes and preferences.
These 8 places to eat in Logan are just the tip of the culinary iceberg. Whether you're a local or a visitor, exploring these restaurants is a delicious way to experience the best of the city.
Also while you're enjoying the culinary delights of Logan, don't forget to plan your next adventure. If you're considering a journey along the East Coast, our guide on the ultimate road trip from Massachusetts' capital to Florida's vibrant city offers a wealth of information.
So, next time you're in Logan, don't just eat—dine. Experience the rich variety of flavors that this city has to offer. And remember, these aren't just meals, they're culinary adventures waiting to be savored. Enjoy the journey!