Welcome to Concord, North Carolina! As you step foot into this charming city nestled in the heart of the Tar Heel state, you'll immediately feel the warm embrace of Southern hospitality.
Once upon a time, I found myself in this city, eagerly seeking a destination that would satisfy my curiosity and wanderlust. Little did I know that this unassuming city would exceed all expectations and capture my heart in unexpected ways.
Throughout my journey, I discovered that the city effortlessly weaves together its storied past and vibrant present, creating a tapestry of experiences for every type of traveler. It is such a warm city that welcomes you with open arms.
Guided by my experience, I will introduce you to different activities that will make your time in Concord even more enjoyable.
1. Explore Historic Downtown Concord
Located in the heart of the city, Union Street welcomes you to the charm of the historic district. Walking down this picturesque street feels like stepping back in time, with its beautifully preserved buildings, antique lamp posts, and brick sidewalks. It's an idyllic setting that encapsulates the essence of Southern charm.
Every step you take here leads to delightful discoveries. Explore unique shops offering eclectic items and boutiques brimming with fashionable clothing and accessories. Discover stunning pieces in the art galleries or spend time in a cozy bookstore.
Amid your exploration, you'll stumble upon local restaurants serving scrumptious food that introduces you to the Southern culinary culture. From gourmet meals to comfort food, there's something to satiate every palate.
Evenings at Union Street are just as captivating. The street comes alive with music and laughter from entertainment venues, making it the perfect place to wind down after a day of exploration. The historic district truly symbolizes the heartbeat of Concord, offering a warm welcome to all who visit.
2. Experience the Thrills of Charlotte Motor Speedway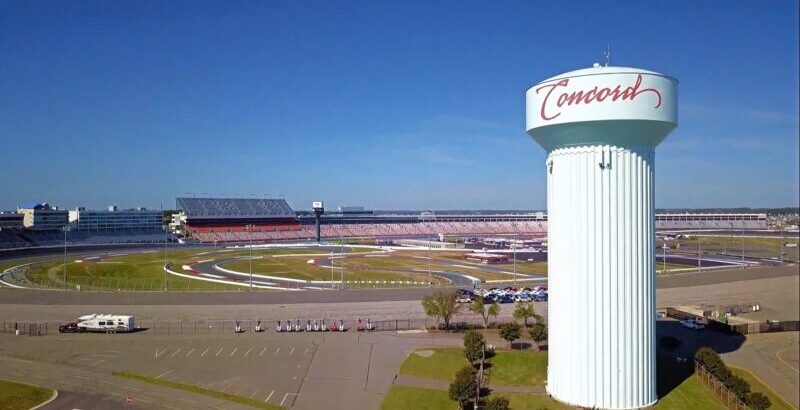 If you're a fan of high-octane thrills, the Charlotte Motor Speedway should be at the top of your itinerary. This legendary racetrack is the home of NASCAR and hosts several heart-pounding races throughout the year. Attend one of these thrilling events, or take a behind-the-scenes tour to understand the history and intricacies of this revered sporting institution.
For those who want a taste of the adrenaline rush that the drivers experience, the Speedway offers various driving experiences. Feel the thrill of zooming around the iconic track or try go-karting for some fun-filled competition. You can also visit the NASCAR Racing Experience to live your dream of being a race car driver.
The Speedway's campus also houses the Dirt Track and the ZMAX Dragway, where different racing events take place. So, if you have a need for speed, the Charlotte Motor Speedway will leave you utterly exhilarated.
3. Immerse Yourself in Nature at Frank Liske Park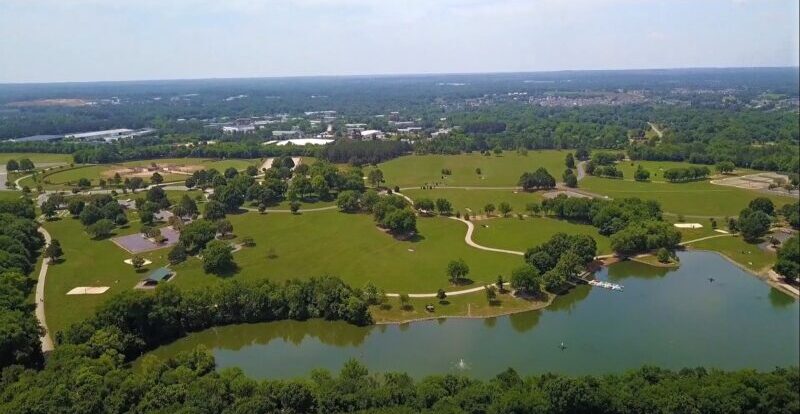 Away from the urban hustle and bustle of the city lies the tranquil Frank Liske Park. The park's stunning natural beauty offers a welcome respite and serves as a perfect getaway for nature lovers. Enjoy the breathtaking scenery and bask in the serenity of this picturesque park, whether you want to hike, fish, or have a picnic.
The park's centerpiece is its peaceful lake, a haven for water sports enthusiasts. Rent paddle boats or canoes and navigate the calm waters as you enjoy the lush greenery that surrounds you. Alternatively, you could sit by the lakeside and enjoy some bird-watching or fishing.
The park also has sports facilities, including soccer fields, tennis courts, and a mini-golf course, making it an excellent place for family outings. The combination of pristine natural beauty, recreational activities, and the serene ambiance of Frank Liske Park offers a memorable outdoor experience.
4. Discover the Beauty of Reed Gold Mine
Next, step into the fascinating world of gold mining at the Reed Gold Mine. As the site of the first documented gold find in the United States, this mine offers an intriguing glimpse into the past. Take a guided tour of the underground tunnels, where you can still see traces of the gold that once brought prospectors from far and wide.
Learn about the history of gold mining from the informative exhibits at the visitor center. Understand the impact of the gold rush on North Carolina and how it shaped the region's economy. The interactive displays and artifacts will surely pique your curiosity.
Lastly, get your hands wet and try panning for gold. This activity, especially popular among kids, is a fun way to end your visit. Who knows, you might just strike it lucky and find a small nugget or flake as a souvenir!
5. Family Fun at Great Wolf Lodge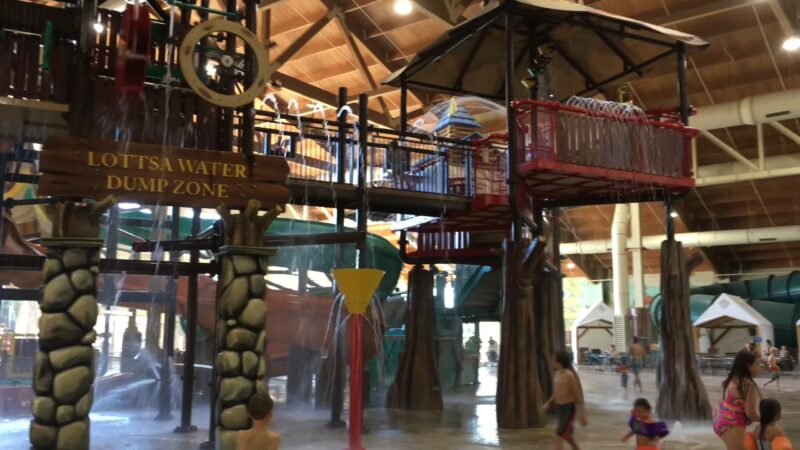 For a day packed with fun, adventure, and laughter, head to the Great Wolf Lodge. This premier entertainment destination promises a memorable experience for the whole family. The lodge's indoor water park, with its thrilling water slides, lazy rivers, and wave pools, guarantees endless fun.
Dry off and explore the lodge's myriad indoor activities. From interactive games to miniature golf and magic quests, there's something to keep everyone entertained. Even the youngest family members aren't left out, with specific areas designed just for toddlers.
After a long day of excitement, refuel at one of the Lodge's several dining options. From pizza and burgers to gourmet cuisine, there are offerings for all taste buds. Cap off your day by unwinding in one of the lodge's luxurious suites, promising a restful night for another day of adventure.
6. Step Back in Time at the North Carolina Music Hall of Fame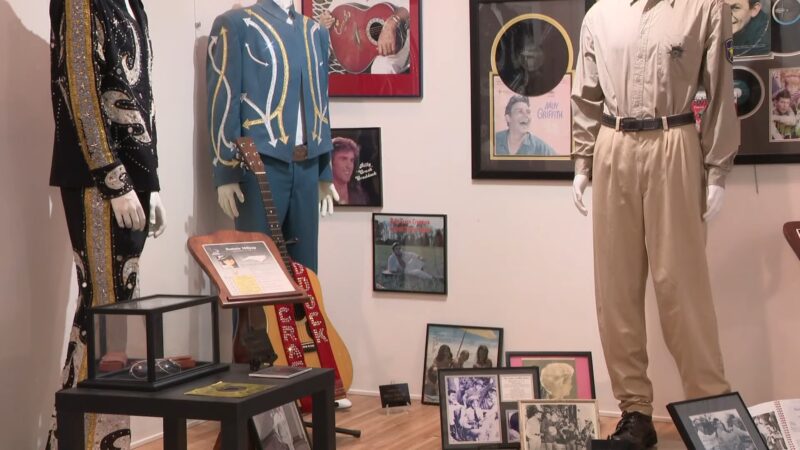 Music lovers, rejoice! The North Carolina Music Hall of Fame is a treasure trove of exhibits that honor the state's rich musical heritage. From bluegrass to blues, country to rock 'n' roll, this museum covers all genres, showcasing the diverse musical influences that have stemmed from North Carolina.
Discover exhibits dedicated to influential musicians who hail from the state, including the likes of James Taylor, Charlie Daniels, and John Coltrane. Admire the memorabilia, read about their stories, and immerse yourself in the captivating world of music.
Beyond static exhibits, the Hall of Fame also hosts live performances and special events, providing visitors an opportunity to experience the vibrant music scene of North Carolina. This engaging and educational experience is sure to strike a chord with music aficionados and casual visitors alike.
7. Taste Local Flavors at Concord's Craft Breweries
Concord's craft beer scene is rapidly gaining recognition. With a number of breweries offering a plethora of unique flavors and styles, beer enthusiasts have plenty to explore. Whether you're a fan of hoppy IPAs, rich stouts, or fruity sours, the local breweries will not disappoint.
Visit breweries like Cabarrus Brewing Company, Southern Strain Beer Co., or Commoners Brewing Company for a taste of their delicious brews. Each brewery offers a distinctive atmosphere and flavor profile, ensuring a unique experience at each location. Some even host events like trivia nights and live music, adding to the fun.
But these breweries offer more than just good beer. Take a tour to learn about the beer-making process, from grain selection to fermentation and bottling. It's an enriching experience that will deepen your appreciation for craft beer and the passion behind it.
8. Shop 'til You Drop at Concord Mills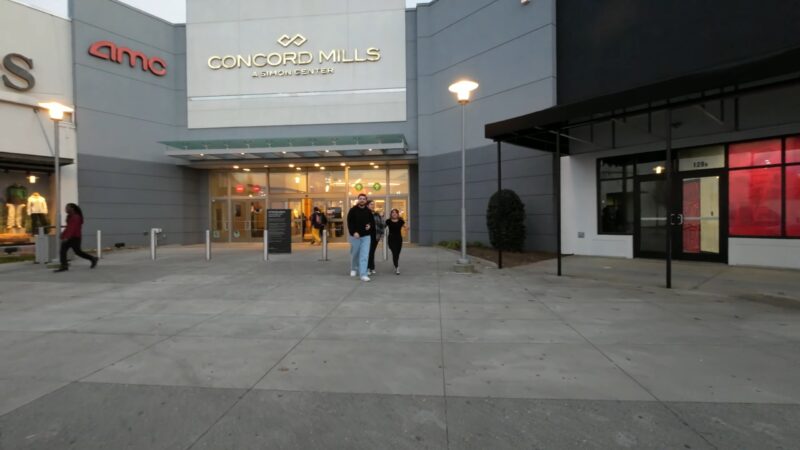 For shopping enthusiasts, a trip to Concord Mills is a must. As one of the largest outlet malls in North Carolina, it's a shopper's paradise, housing numerous brands under one roof. From fashion and accessories to home goods and electronics, you can find it all at amazing prices.
Explore the expansive selection of brands, including luxury names like Michael Kors, Coach, and Polo Ralph Lauren, as well as popular retailers like H&M, Gap, and Nike. There's something for every budget and style, ensuring a rewarding shopping experience.
After a day of retail therapy, recharge at one of the many dining options within the mall. From fast food to fine dining, there's a variety of cuisines to choose from. You can also catch a movie at the onsite AMC Theatres, making Concord Mills a one-stop destination for shopping, dining, and entertainment.
9. Relax and Unwind at the Sea Life Aquarium
Dive into an underwater adventure at the Sea Life Aquarium. This immersive experience allows you to explore marine life from around the world, providing educational and fun interactions for visitors of all ages. Marvel at the vibrant coral reefs, observe fascinating sea creatures, and learn about marine conservation efforts.
The aquarium offers interactive touch pools, where you can get up close with starfish and sea anemones. Watch captivating feeding sessions and listen to the expert talks, which provide a wealth of information about the marine ecosystem.
With over 5,000 sea creatures housed in meticulously designed habitats, the Sea Life Aquarium is a window into the fascinating underwater world. It's a wonderful place to relax, explore, and learn.
10. Catch a Show at the Cabarrus Arena and Events Center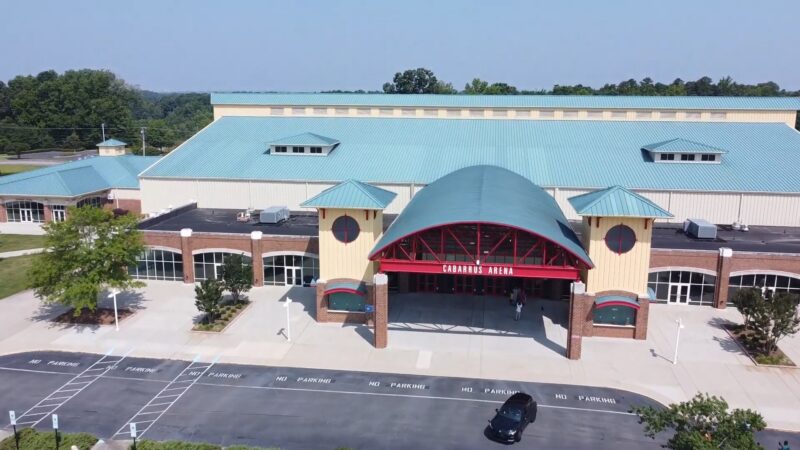 Concord's event calendar is always bustling, and the Cabarrus Arena and Events Center is often at the heart of the excitement. This multifunctional venue hosts a variety of events, from concerts and sports competitions to trade shows and fairs.
Whether you're a fan of rock, country, pop, or classical music, you're likely to find a concert that fits your taste. Sports enthusiasts can catch exciting competitions, while those looking for a unique experience can visit a trade show or an expo. The event center's versatile lineup ensures there's always something interesting happening.
Check the center's schedule ahead of your visit and book your tickets in advance. An evening at the Cabarrus Arena and Events Center is sure to provide a memorable end to your day in the city.
FAQs:
What are the best times of the year to visit Concord?
The best times to visit the city are typically spring and fall when the weather is mild, and outdoor activities are enjoyable. However, the city has attractions and events year-round, offering something for every season.
Can I take a guided tour of the city?
Yes, guided tours are available to explore Concord's historic sites, museums, and other points of interest. They provide informative insights into the city's past and present.
Are there any annual events or festivals in Concord?
Yes, the city hosts various annual events and festivals, including the Carolina Renaissance Festival, Speed Street Festival, and the Cabarrus County Fair.
Can I explore any art galleries in Concord?
Yes, the city has art galleries showcasing local and regional artists' works, providing opportunities to appreciate and purchase unique pieces.
Can I go boating or fishing in Concord's lakes?
Yes, there are several lakes where you can go boating, fishing, or simply relax by the water's edge.For example: Lake Fisher, Lake Concord, Badin Lake…
Conclusion
Concord, with its diverse range of attractions and activities, promises an experience like no other. Its rich history, vibrant culture, thrilling sports, serene nature, delectable food, exciting shopping, and lively events all combine to create a destination that caters to every type of traveler.
From exploring the rich history of the Reed Gold Mine, where I tried my luck at panning for gold, to indulging in the tantalizing flavors of the local cuisine at a hidden gem of a restaurant, every moment brought a new dimension to my journey.
Hence, pack your bags, bring your sense of adventure, and get ready to discover the incredible experiences that await you in this wonderful city. We hope to see you soon in Concord, NC!