Dallas and Fort Worth might not be the first names that spring to mind when you think about canoeing and kayaking. Yet, these twin cities, part of the Texas landscape, offer myriad opportunities for water lovers. With numerous lakes, rivers, and water trails in and around the cities, there is something for everyone – from beginners to seasoned paddlers. Let's dive into some of these top spots.
1. White Rock Lake, Dallas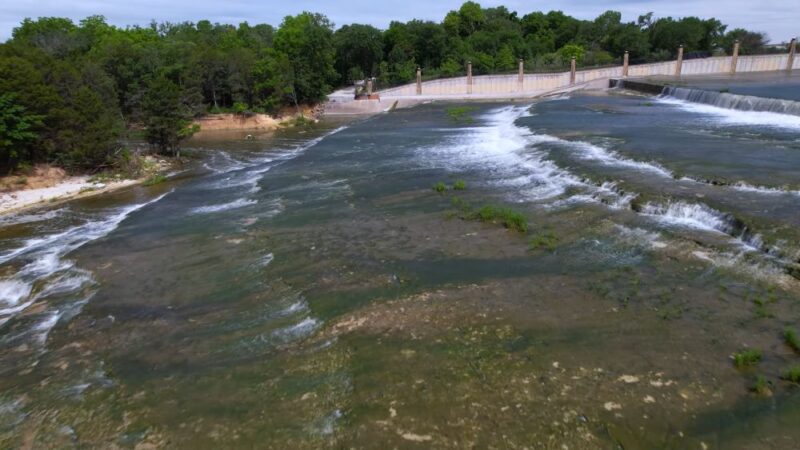 White Rock Lake, located in the heart of Dallas, is a premier spot for canoeing and kayaking. Its 1,015-acre city lake, boasting more than nine miles of trails, makes it an attractive spot for enthusiasts of all skill levels.
Paddling
Paddling at White Rock Lake is a serene experience. The calm waters, coupled with city views, make for a delightful paddle. Whether you're a beginner learning the ropes or an advanced paddler looking for a tranquil experience, White Rock Lake won't disappoint.
On weekends, the lake often becomes a hub for various water activities. Expect to see families enjoying picnics on the banks, people fishing, and of course, fellow paddlers. This can add a lively ambiance to your canoeing or kayaking experience.
Wildlife
One unique aspect of White Rock Lake is the chance to spot some local wildlife. This includes various bird species like herons, ducks, and even pelicans that often visit the lake.
In addition to birds, there's an abundance of terrestrial wildlife as well. Don't be surprised if you catch a glimpse of foxes, raccoons, and squirrels. Remember to keep a respectful distance and never feed wild animals.
2. Trinity River, Fort Worth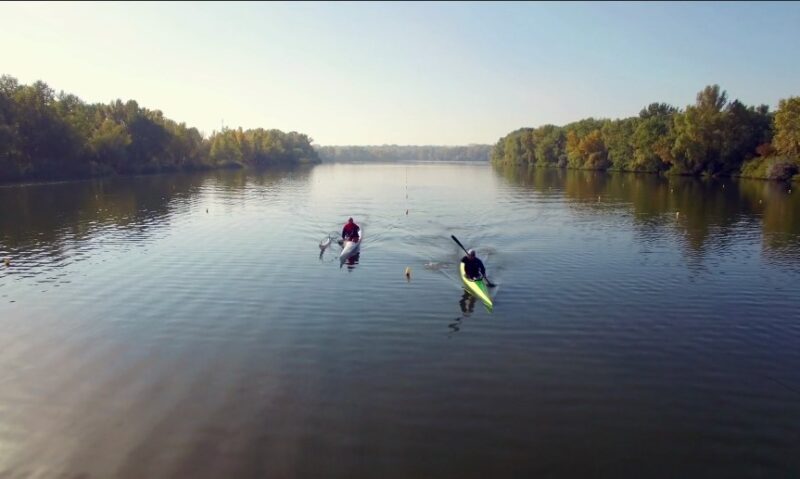 The Trinity River, winding through Fort Worth, offers over 70 miles of paddling trails. It's perfect for those seeking a more adventurous kayaking or canoeing journey.
Paddling Trails
The Trinity River Paddling Trails comprise various segments, each offering its unique set of challenges and experiences. Some trails are calm, perfect for beginners and families, while others are a bit more demanding, catering to intermediate and advanced paddlers.
For instance, the "Eagle Mountain Park Trail" is a calm and serene 6-mile paddle featuring beautiful limestone bluffs and forest-lined banks. Conversely, the "Trinity River Whitewater Section" is for thrill-seekers, with Class II and III rapids.
Events
Besides the excellent paddling trails, the Trinity River is also known for hosting several events throughout the year. The "Trinity River Paddlefest," for example, is a popular annual event featuring races, lessons, and demonstrations.
The "Fort Worth's Fourth" event is another favorite, where spectators can watch a fantastic fireworks display from their kayaks or canoes. These events are an excellent way for the community to come together and celebrate their love for the river and the sport.
3. Lake Grapevine, Grapevine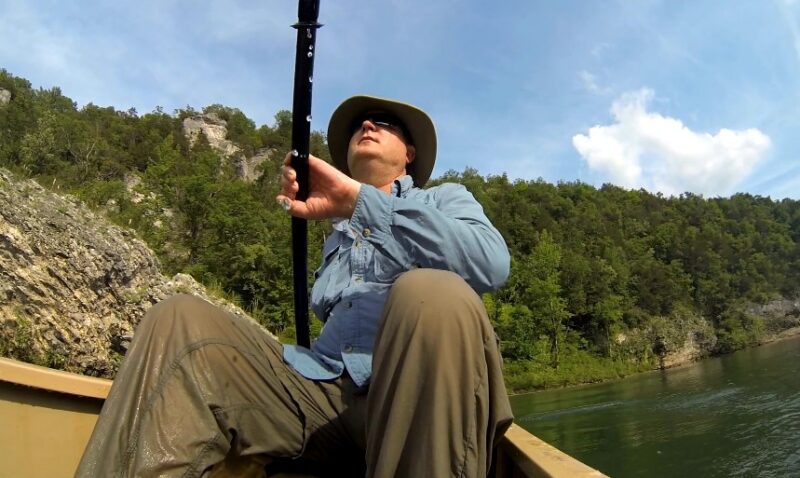 Located in the neighboring city of Grapevine, Lake Grapevine is a popular spot among Dallas and Fort Worth residents. The lake offers 8,000 acres of water activities, including canoeing and kayaking.
Exploration
Lake Grapevine has several marinas and boat ramps, making it easy to launch your kayak or canoe. The lake's vast expanse means there's always a new corner to explore, from quiet coves to open water.
There are several rental shops around the lake if you don't own equipment. These also offer guided tours, a great option if you're unfamiliar with the area or prefer to paddle with a group.
Camping
Lake Grapevine's appeal extends beyond the water. There are several campgrounds and parks along its shores, making it perfect for a weekend getaway. After a day of paddling, you can unwind by a campfire, enjoy a picnic, or even stay overnight in a tent or cabin.
The Vineyards Campground & Cabins is a popular choice, offering a range of accommodation options. With its prime location, it provides easy access to the lake and other amenities such as hiking and biking trails.
4. Lake Ray Hubbard, Dallas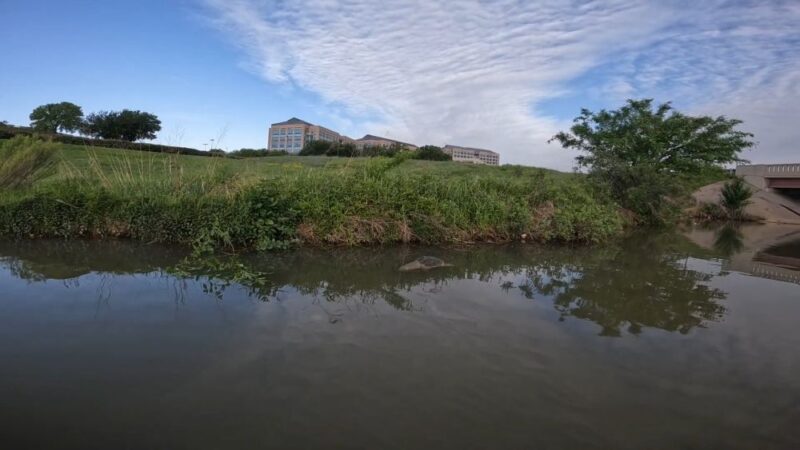 Lake Ray Hubbard, one of the largest lakes in North Texas, is another excellent choice for canoeing and kayaking. Its 22,000 acres of water surface provide ample space for various water activities.
Paddling
The lake's size means you can always find a quiet spot to paddle. On calmer days, the lake's vast open water is perfect for long-distance paddling or training.
Several marinas around the lake offer rentals and launching facilities. But be mindful of the weather conditions, as this lake can get choppy on windy days.
Fishing at Lake Ray Hubbard
Lake Ray Hubbard is renowned for its fishing. Species such as largemouth bass, catfish, and crappie are abundant, making it an angler's paradise.
This also adds another dimension to your canoeing or kayaking adventure. You can bring your fishing gear and try your luck. There are numerous fishing piers along the lake if you wish to take a break from paddling.
5. Lake Arlington, Arlington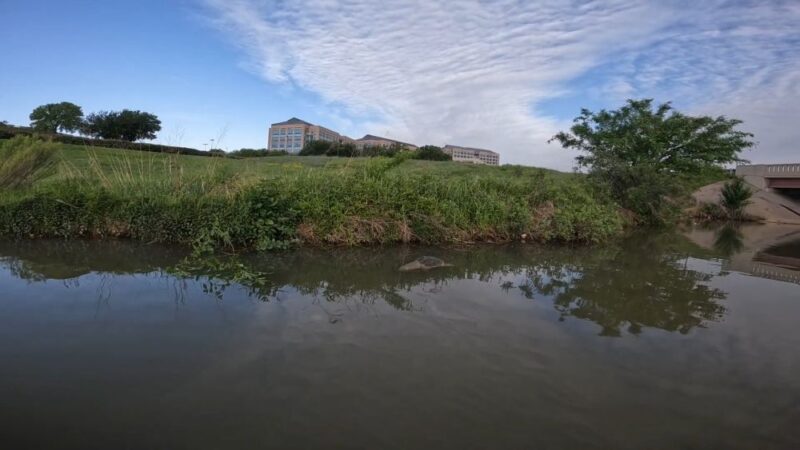 Another local gem within the Dallas-Fort Worth Metroplex is Lake Arlington. This 2,275-acre lake is a fantastic spot for canoeing and kayaking, with plenty of open water to explore.
Paddling
Whether you're planning a quick paddle or a full day of exploration, Lake Arlington is a terrific choice. Its waters are usually calm, offering excellent conditions for paddlers of all skill levels. The lake also provides a fantastic view of the downtown Fort Worth skyline.
Paddling here is a versatile experience – you can stick close to the shore and explore the diverse flora or venture out to the center for a more challenging session. You'll find boat ramps and kayak rentals around the lake, ensuring easy access.
Recreational Activities
Alongside canoeing and kayaking, Lake Arlington also offers a variety of other recreational activities. These include fishing, sailing, and waterskiing, providing ample opportunities to make the most of your time here.
The lake is home to several species of fish, including largemouth bass and catfish, making it an attractive destination for anglers. Be sure to check local regulations if you plan to fish.
6. Joe Pool Lake, Cedar Hill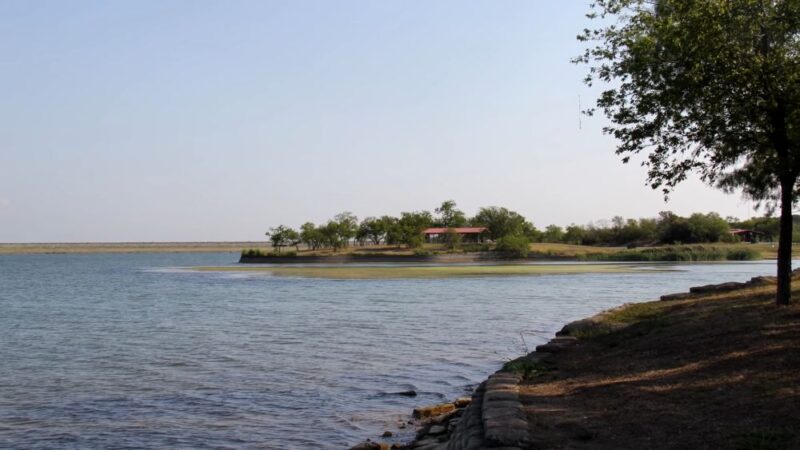 Situated in Cedar Hill, a suburb of Dallas, Joe Pool Lake is a popular recreational spot. Covering 7,400 acres, this reservoir provides ample space for water sports, including canoeing and kayaking.
Canoeing and Kayaking
The lake's expanse, combined with generally calm waters, makes it an ideal place for paddlers. You can paddle near the shore to enjoy the tree-lined view, or head out to the open water for a more challenging workout.
Joe Pool Lake also has several marinas that offer canoe and kayak rentals. Whether you're a local or a visitor, you won't face any trouble finding the right equipment.
Other Activities
Apart from water sports, Joe Pool Lake offers several other recreational opportunities. There are a number of parks and campgrounds around the lake, providing perfect spots for picnics and overnight stays.
The nearby Cedar Hill State Park, for instance, offers excellent camping facilities and hiking trails. This makes it a perfect spot for a weekend getaway, where you can paddle during the day and relax by the campfire at night.
7. Elm Fork of the Trinity River, Dallas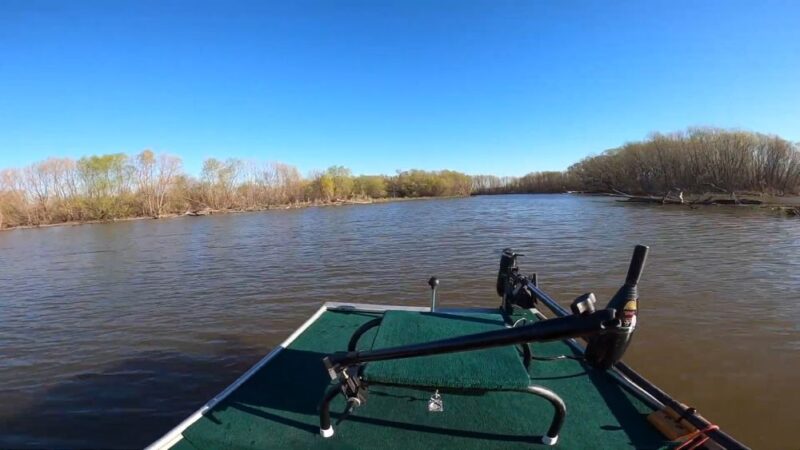 The Elm Fork of the Trinity River, flowing through Dallas, is a top pick for urban canoeing and kayaking. This river section offers various paddling experiences, ranging from quiet backwaters to challenging rapids.
Paddling
The Elm Fork offers a mix of calm water and mild rapids, making it suitable for paddlers of varying skill levels. The river's course takes you through forests and fields, providing a refreshing escape from the city hustle and bustle.
You can rent a canoe or kayak from outfitters located near the river. These outfitters also organize guided trips, which can be an enriching experience, especially if you're new to the sport or the area.
Wildlife
One highlight of paddling at Elm Fork is the chance to encounter local wildlife. Birds such as great blue herons, egrets, and red-tailed hawks are common sights.
There's also an array of terrestrial creatures, including squirrels, raccoons, and occasionally, white-tailed deer. Remember to keep a respectful distance, and don't feed the wildlife.
FAQs
Are there any specific laws for kayaking in Texas?
Personal Flotation Devices (PFDs) must be easily available for each person on board your kayak. These must be approved by the US Coast Guard and be in a suitable size and condition.
Children under 13 are required to wear a correctly sized US Coast Guard-approved PFD at all times while on a kayak.
Registration is not necessary for non-motorized vessels. But if you have a trolling motor on your kayak then it will need to be registered.
Boating Under the Influence (BUI) is illegal in Texas. You can be arrested, fined, and jailed if your blood alcohol level is 0.08% or higher.
Where can I rent kayaks in Dallas and Fort Worth?
DFW Surf (Lake Lewisville)
Trinity River Kayak Rentals (Trinity River)
Adventures Unlimited Paddling Company (Lake Arlington)
Live Adventure (Joe Pool Lake)
Kayak Instruct (Lake Ray Hubbard)
White Rock Paddle Co. (White Rock Lake)
Lonestar Adventure Sports (Grapevine Lake)
Eagle Mountain Marina (Eagle Mountain Lake)
Lake Granbury Marina (Lake Granbury/Brazos River)
Are there any guided tours for kayaking in Dallas and Fort Worth?
Trinity River Kayak Rentals offer both rentals and tours.
Adventures Unlimited Paddling Company offers rentals, tours, and classes.
Lonestar Adventure Sports offers rentals and tours.
What should I remember before going kayaking in Dallas and Fort Worth?
Always remember to wear your life jacket, check the conditions before you head out, and stay safe on Texas waters.
Can I go fishing while kayaking in Dallas and Fort Worth?
Yes, many of the lakes and rivers around Dallas and Fort Worth are great for kayak fishing. For example, Joe Pool Lake and Grapevine Lake are known for their fishing spots.
Can beginners go kayaking in Dallas and Fort Worth?
Yes, there are several places that are ideal for beginners, such as Lake Arlington and White Rock Lake, which have calm waters.
Are there any paddling trails in Dallas and Fort Worth?
Yes, there are several paddling trails, like the Trinity River Paddling Trail and the flatwater paddling trail at Lake Arlington.
Can I see wildlife while kayaking in Dallas and Fort Worth?
Yes, many of the lakes and rivers in Dallas and Fort Worth are home to a variety of birdlife and other wildlife. Lake Arlington and Lake Ray Hubbard are particularly known for their wildlife viewing opportunities.
Can I go kayaking in Dallas and Fort Worth all year round?
While it's possible to kayak throughout the year, it's important to check the weather conditions and water levels before you head out. Some bodies of water may be affected by seasonal changes and weather conditions.
Closing Thoughts
Dallas and Fort Worth might be known for their cowboy culture, but their waterways offer a whole new world to explore. Whether you're a beginner or an experienced paddler, there's a spot for you. So grab a paddle and make the most of the vibrant canoeing and kayaking scene in Dallas & Fort Worth. If you are interested in canoeing and kayaking in other States you can go to Denver where you can find awesome places.