Nashvillians and visitors alike! We know Nashville as the heart of country music, a city that never sleeps but did you know that our bustling city is also a gateway to some of the most breathtaking wilderness in the South?
Just a hop, skip, and a jump from downtown, you'll find a world of diverse hiking opportunities waiting to be explored. And thanks to our mild climate, these trails are open for adventure all year round.
So, whether you're a seasoned hiker or a casual stroller, there's a trail with your name on it. Let's dive in and discover the best hikes near Nashville!
Trails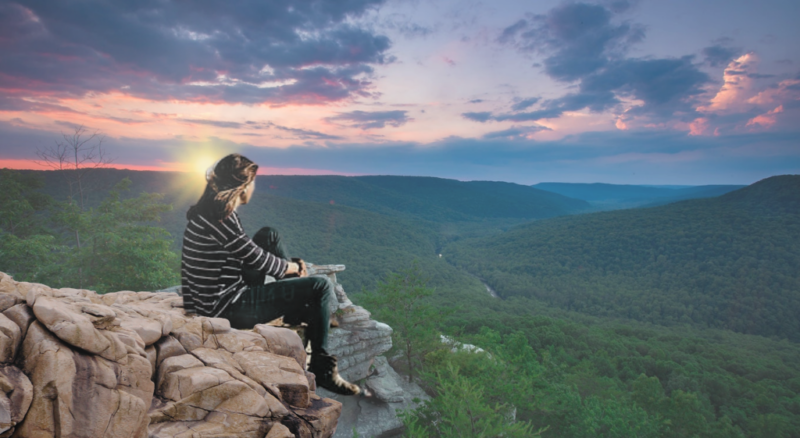 Hiking Location

Distance from Downtown (miles)

Trail Length (miles)

Difficulty

Beaman Park
13
15
Moderate
Nestled just outside downtown, Beaman Park presents a tranquil forest retreat for nature enthusiasts. Its extensive trail network leads visitors through shaded areas, past picturesque waterfalls, and amid vibrant wildflowers. What sets Beaman Park apart is its warm embrace of four-legged companions, as pets are allowed to join hikers on the unpaved trails. Nature lovers will be delighted to spot the elusive Tennessee Warbler during its migratory stopovers, adding a touch of magic to this serene woodland escape.
Shelby Bottoms
4
16.3
Easy
A mere stone's throw from downtown Nashville, Shelby Bottoms offers a unique urban escape into a world of wetland wonders. Its trail system encompasses 6.6 miles of unpaved paths and 9.7 miles of paved trails, inviting hikers and cyclists alike to explore its diverse landscapes. Birdwatchers will revel in the open meadows and small ponds that attract a delightful array of waterfowl, making it a paradise for avian enthusiasts. Furthermore, visitors can witness stunning sunrises over the Cumberland River from the park's picturesque bluffs, adding a touch of natural grandeur to this urban oasis.
Whites Creek at Fontanel
11
3.3
Easy
Situated just 11 miles from the heart of Nashville, Whites Creek at Fontanel offers a delightful nature stroll with a touch of musical flair. This scenic destination boasts 1.8 miles of unpaved trails and 1.5 miles of paved pathways, catering to various preferences. What makes this spot even more special is its pet-friendly ambiance, welcoming furry companions to join in the outdoor fun amidst thoughtful amenities and ample shade to keep everyone comfortable. As visitors traverse the trails, they'll stumble upon hidden musical installations paying homage to Nashville's iconic music scene, adding a harmonious twist to the natural splendor.
Warner Parks
11
24
Moderate
Spanning an impressive expanse, Warner Parks stands as Nashville's largest park, offering an array of outdoor experiences. With 12 miles of unpaved and paved trails, the park caters to hikers, joggers, and cyclists seeking diverse adventures. Beyond its scenic trails, Warner Parks holds an equestrian center, where visitors can admire graceful horses trotting along designated paths, adding an enchanting equestrian charm to the park's ambiance. Additionally, for those seeking thrilling experiences, the park houses a model airplane field, allowing aviation enthusiasts to witness impressive model aircraft soaring through the skies.
Long Hunter State Park
23
25
Varies
Embrace a lakefront adventure in the natural haven of Long Hunter State Park. This former farmland along Percy Priest Lake now boasts diverse trails catering to hikers of all skill levels. Visitors will be captivated by picturesque views of the lake, creating a serene backdrop for their outdoor escapades. During spring, the park dons a vibrant display of native wildflowers, offering a colorful spectacle that enhances the hiking experience. Whether seeking a peaceful lakeside stroll or a more challenging hike, Long Hunter State Park promises an unforgettable journey through its bountiful natural beauty.
Radnor Lake State Natural Area
10
6
Easy
Radnor Lake State Natural Area offers a wildlife-focused escape amidst Nashville's urbanity. Covered in serene trails, this area is dedicated to preserving the native waterfowl and other enchanting creatures that inhabit the picturesque lake. Hikers can bask in the tranquility of the surroundings and relish rare sightings of wildlife coexisting harmoniously with nature. As visitors venture along the trails, the graceful movements of the majestic Great Blue Heron fishing along the lake's edge often become a mesmerizing sight to behold, adding a touch of ethereal elegance to the park's ambiance.
Fiery Gizzard Trail
97
12.5
Hard
Venture on a remarkable journey to the Fiery Gizzard Trail within the scenic South Cumberland State Park. This trail promises a thrilling adventure through the rugged landscapes of the Cumberland Plateau. Hikers will be rewarded with breathtaking views of cascading waterfalls and awe-inspiring overlooks that provide glimpses of the picturesque plateau. Amidst this natural wonderland, the trail becomes a haven for the Indian Pink wildflower during its blooming season, splashing vibrant hues along the path and adding an extra touch of beauty to the exhilarating hike.
Burgess Falls State Park
80
1.5
Hard
Journey to Burgess Falls State Park to immerse yourself in a majestic hiking adventure. Boasting a strenuous hike, the park is renowned for its four stunning waterfalls, with the highest towering an impressive 136 feet. As hikers traverse the rugged terrain, they'll be captivated by the roaring cascades and the ethereal beauty of the falls. Amidst the rocky outcrops, the park offers the chance to spot the rare and striking Black-Eyed Susan wildflower, adding a touch of natural splendor to this invigorating trail.
Fall Creek Falls State Park
124
0.5 to 14
Varies
Embark on an unforgettable odyssey to Fall Creek Falls State Park. The park's diverse range of hikes, spanning from 0.5 miles to 14 miles, caters to various interests and abilities. The main highlight, the 256-foot waterfall, stands as one of the tallest in the eastern United States, enchanting visitors with its thunderous display. Furthermore, adventurers can explore mysterious gorges and caves, offering a unique opportunity to catch glimpses of the rare and elusive Indiana bat, which finds sanctuary in these hidden natural realms. The park's mesmerizing beauty, both above and below the surface, guarantees an unparalleled outdoor experience.
So, there you have it, folks. Nashville is more than just honky-tonks and hot chicken. We've got a world of natural beauty waiting to be explored. So, whether you're a seasoned hiker or just looking for a leisurely stroll, there's a trail for you. So, get out there and enjoy the beauty that surrounds Music City. Happy hiking, y'all!
Nashville Fun Facts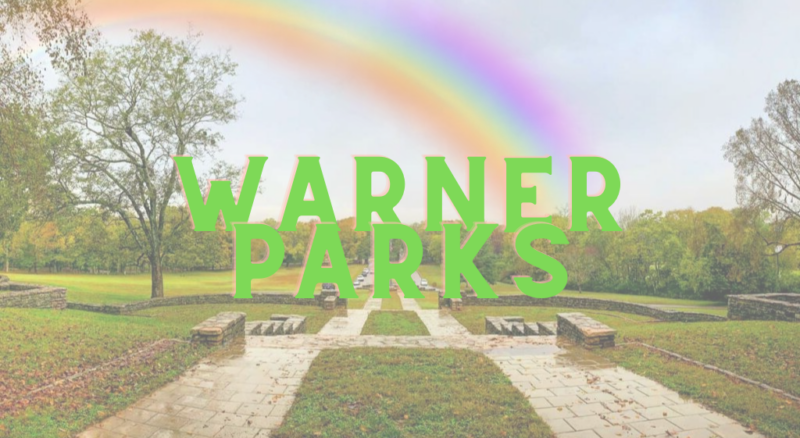 Nashville's Warner Parks are the city's largest parks, home to an equestrian center, a model airplane field, and a hiking trail system that started with Works Progress Administration in the 1930s.
Radnor Lake State Natural Area was created to provide water for steam engines during the railroad heyday.
The Fiery Gizzard Trail within South Cumberland State Park is known for its waterfalls and impressive overlooks of the Cumberland Plateau.
Fall Creek Falls in Fall Creek Falls State Park is one of the tallest waterfalls in the eastern half of the United States, standing at a whopping 256 feet!
FAQ
What is the best time of year to hike in Nashville?
Thanks to Nashville's mild climate, hiking can be enjoyed year-round. However, spring and fall are particularly beautiful with blooming wildflowers and changing leaves.
Are the trails dog-friendly?
Many of the trails in and around Nashville are dog-friendly, but always check the specific rules for each park. For example, Whites Creek at Fontanel is particularly dog-friendly with bone-shaped benches and dog health tips.
What should I bring on my hike?
Always bring water, snacks, a map or trail guide, and wear appropriate footwear. If you're planning a longer hike, consider packing a first aid kit, sunscreen, and bug spray.
Are there any guided hikes in Nashville?
Yes, several parks and organizations offer guided hikes. Check with the specific park or the Nashville Hiking Meetup for more information.
Conclusion
So there you have it, folks!
Nashville isn't just about the music and food (though we've got plenty of that too). We're surrounded by an abundance of natural beauty just waiting to be explored.
Whether you're looking for a challenging trek or a peaceful stroll, there's a trail out there with your name on it. And remember, these trails are open all year round, so there's no excuse not to get out there and soak up the beauty that surrounds our beloved Music City.
So, what are you waiting for? Lace up those boots, pack that trail mix, and let's hit the trails, y'all! Happy hiking!