Last month, my journey through Chattanooga was a testament to the fact that you don't need to empty your wallet to experience the best this city has to offer. From its sweeping landscapes and charming neighborhoods to its intriguing art scenes and immersive historical sites, Chattanooga is a treasure trove of free adventures waiting to be discovered.
The city's commitment to preserving its natural landscapes, promoting its arts scene, and honoring its history is evident in every corner.
So, if you're planning a visit, get ready to embrace the beauty of this city without breaking the bank. Trust me, the experiences you'll have will be worth every penny you save.
Take in the Scenic Beauty
Chattanooga's natural beauty is awe-inspiring, offering panoramic views that can be enjoyed without spending a dime.
A stroll across the Walnut Street Bridge, one of the world's longest pedestrian bridges, affords breathtaking vistas of the Tennessee River, downtown Chattanooga, and the surrounding mountains. The bridge also connects to Coolidge Park, a lively green space perfect for picnics, frisbee, and free outdoor concerts during the summer months.
Lookout Mountain, another must-visit free attraction, provides a bird's-eye view of the city and beyond. From its heights, you can see parts of seven states on a clear day, making it a stunning spot for photographs.
But the scenery isn't limited to mountain vistas – the city boasts a plethora of beautiful parks that offer respite from the urban hustle and bustle. Whether it's the riverfront Renaissance Park or the tranquil Tennessee Riverpark, the city's green spaces are perfect for peaceful walks, lazy picnics, or leisurely bike rides.
No matter where you turn, the city is a feast for the eyes. These picturesque spots serve as reminders of their alluring charm and the scenic beauty that the city has to offer. So, grab your camera, pack a picnic, and prepare for some unforgettable views.
Stroll Along the Tennessee Riverwalk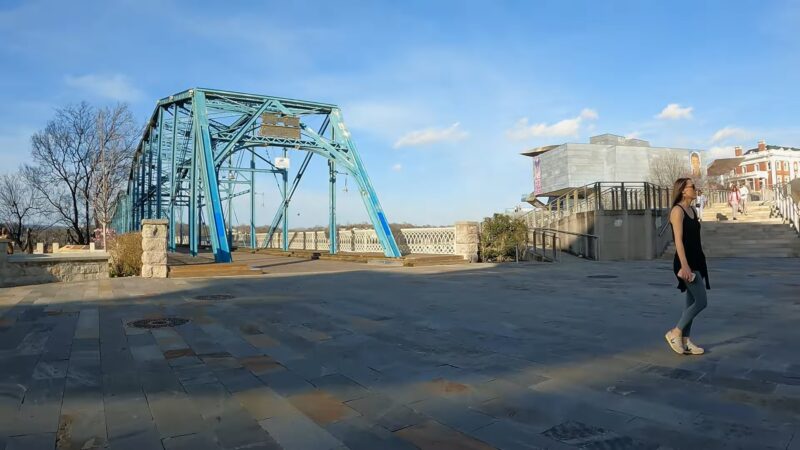 The Tennessee Riverwalk is one of the city's best-loved free attractions. This 13-mile paved pathway meanders alongside the sparkling Tennessee River, presenting a beautiful tableau of natural scenery and local life. It is ideal for a morning jog, an afternoon bike ride, or a leisurely sunset stroll.
Multiple access points along the Riverwalk allow explorers to hop on and off at their convenience, encountering a variety of sights along the way. You'll pass through several parks, picnic spots, fishing piers, and even marshlands teeming with wildlife. Each stretch of the path offers unique perspectives of the river and the city, making for an ever-changing backdrop to your walk, run, or ride.
The Tennessee Riverwalk symbolizes Chattanooga's dedication to preserving its natural beauty while promoting an active lifestyle. It's a testament to how public spaces can enhance a city's appeal, offering residents and visitors alike a tranquil yet vibrant escape from the hustle and bustle of urban life.
Chattanooga Choo Choo Historic District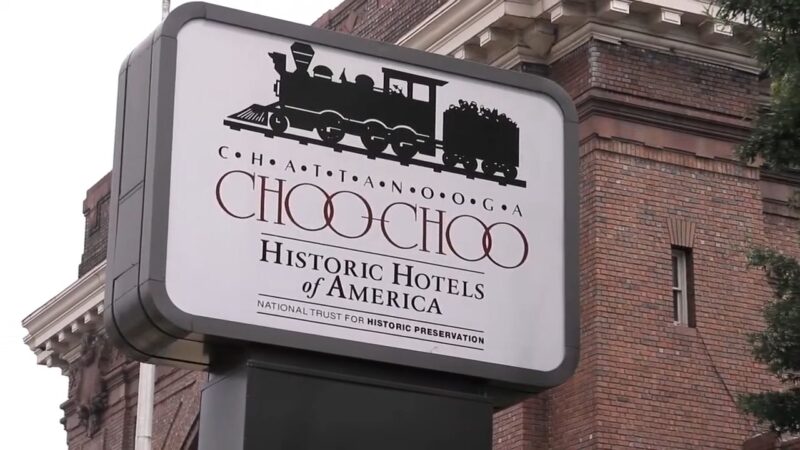 In the heart of downtown Chattanooga lies a historic treasure: the Choo Choo Historic District. Named after the famous song and train route, this district is home to the iconic Terminal Station, a marvel of the Beaux-Arts architectural style.
The Station, once a bustling hub of rail travel, now serves as a beautifully restored hotel. Visitors are free to explore the stunning gardens, marvel at the grand architecture, and even peek inside some of the antique train cars on display.
It offers more than just a step back in time; it's a vibrant destination in its own right. The district boasts an array of eateries, shops, live music venues, and fascinating attractions like the Glenn Miller Gardens and the Comedy Catch.
It's also the starting point for the free electric shuttle that ferries passengers around downtown Chattanooga, making it a convenient base for exploring the city.
Steeped in history and brimming with character, the District stands as a tribute to the city's railway heritage. It encapsulates its knack for blending the old with the new, fostering a dynamic atmosphere that embraces its past while looking ahead to the future.
Explore the Bluff View Art District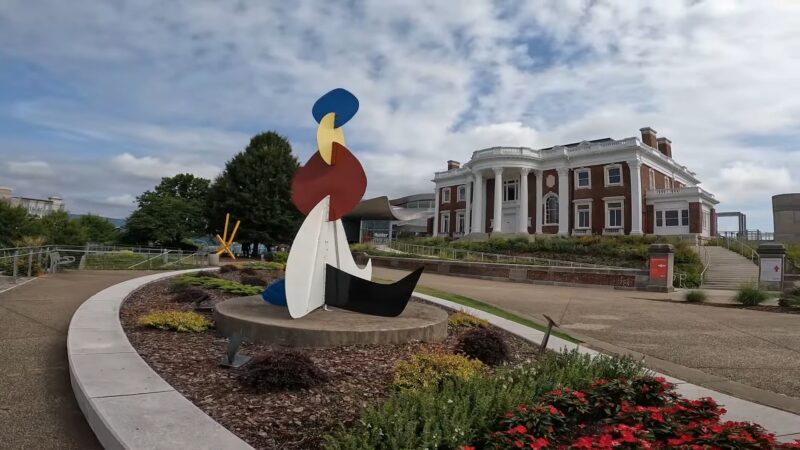 It is a charming neighborhood teeming with artistic allure. Tucked away on a bluff overlooking the Tennessee River, this pedestrian-friendly district is known for its art galleries, craft shops, coffee houses, and a sculpture garden, all of which are free to enjoy.
As you amble along its cobblestone streets, you'll come across a variety of intriguing art installations. The outdoor sculpture garden, in particular, showcases impressive works from local and international artists, set against a backdrop of lush gardens and river views.
The River Gallery, housed in a turn-of-the-century mansion, features rotating exhibits of contemporary art from around the world.
A visit to the Bluff View Art District is a delight for the senses. The scent of freshly baked bread wafts from the artisanal bakery, the vibrant art pieces captivate the eye, and the murmur of the river offers a serene soundtrack to your explorations.
Whether you're an art enthusiast or simply appreciate the finer things in life, this district is a must-visit.
The Chickamauga and Chattanooga National Military Park
This Military Park preserves and interprets the sites of two major Civil War battles. A visit here is a journey back in time, offering an insight into the history of the region and the nation. The park, spread across two states, features several key landmarks such as the Chickamauga Battlefield, Lookout Mountain Battlefield, and Missionary Ridge.
At Chickamauga Battlefield in Georgia, you can explore the visitor center, which houses a fascinating collection of Civil War-era firearms. You can also follow the seven-mile self-guided auto tour or opt for a peaceful walk along one of the many trails.
In Tennessee, the Lookout Mountain Battlefield offers magnificent views of Chattanooga and the Tennessee River.
Visiting this place is not only a chance to immerse yourself in history but also to appreciate the vast natural beauty of these preserved lands. As you explore, you'll gain a deeper understanding of the region's significance during the Civil War and the profound impact these battles had on the course of American history.
Experience Cultural Delights at the Public Library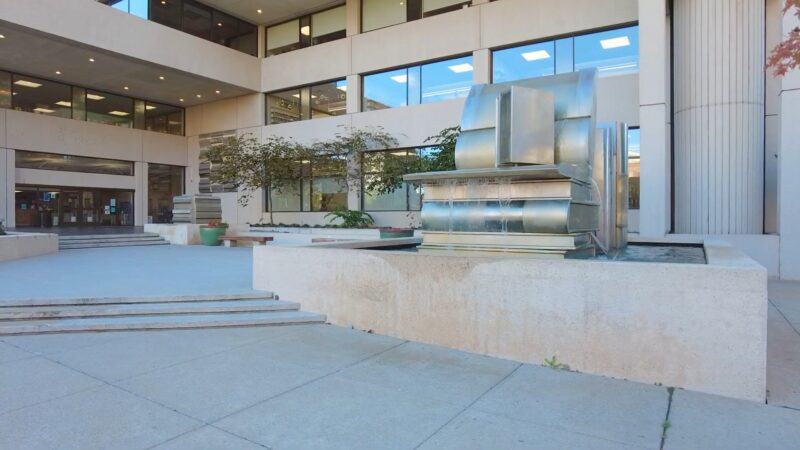 More than just a repository of books, the Public Library is a cultural epicenter that offers a wide array of free resources and experiences. Located in the heart of downtown Chattanooga, the library is a treasure trove of knowledge and creativity, boasting a diverse collection of books, films, music, and digital resources.
The library regularly hosts free events, workshops, and lectures, featuring everything from coding classes and 3D printing demonstrations to art exhibits and author talks. Children can join storytelling sessions or participate in interactive learning activities, while adults can indulge in book clubs or genealogy research.
One of the library's highlights is The 4th Floor, a public laboratory and educational facility featuring a maker space, a zine library, a music studio, and more. Whether you're an aspiring artist, a curious coder, or a lifelong learner, the Public Library offers endless opportunities for cultural enrichment and personal growth.
Enjoy Free Festivals and Events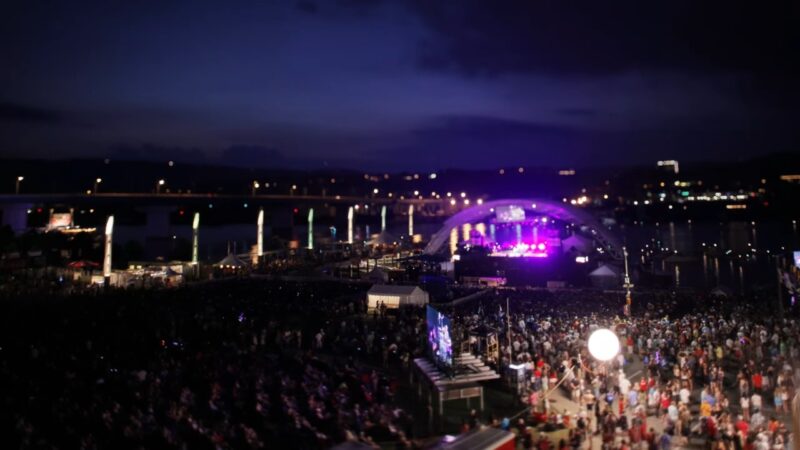 Chattanooga's calendar is chock-full of free festivals and events that provide endless opportunities to engage with the local culture.
The Riverbend Festival, a week-long music extravaganza that takes place every summer, offers a series of free shows featuring a range of music genres.
The Nightfall Concert Series brings live music to Miller Plaza every Friday night from May to September. Each evening features a local act as an opener, followed by a headline show from a national artist.
If you're interested in the local art scene, the First Friday Chattanooga Art Walk allows you to explore galleries across the city, meet artists, and even enjoy some free refreshments.
For a taste of local produce, crafts, and live music, don't miss the Chattanooga Market. It's the region's largest producer-only marketplace, where everything sold is crafted, baked, sewn, or grown by the vendors. These free festivals and events are a testament to the city's vibrant culture and community spirit.
View this post on Instagram
Discover the Artistic Treasures of the Sculpture Fields at Montague Park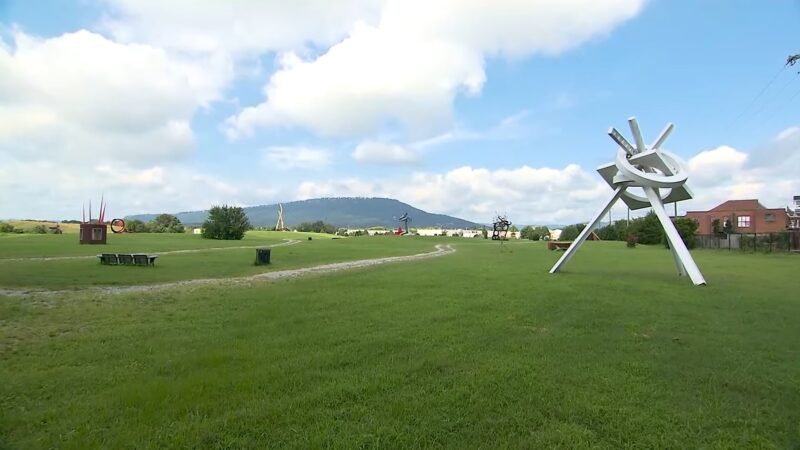 The Sculpture Fields at Montague Park are a visual feast for art lovers and nature enthusiasts alike. This 33-acre park, free and open to the public, showcases more than 35 large-scale sculptures from internationally renowned artists.It is located in the city's Southside.
Wandering through the park's vast green space, you'll encounter a variety of sculptures that provoke thought and ignite the imagination. The pieces are set against a backdrop of rolling hills, open fields, and stunning views of Lookout Mountain, creating a harmonious blend of art and nature.
The park isn't just a passive exhibit, though. It's an interactive space that encourages engagement through self-guided tours, educational programs, and even a mobile app that provides insights into the sculptures.
Learn at the Hunter Museum of American Art (Free on select days)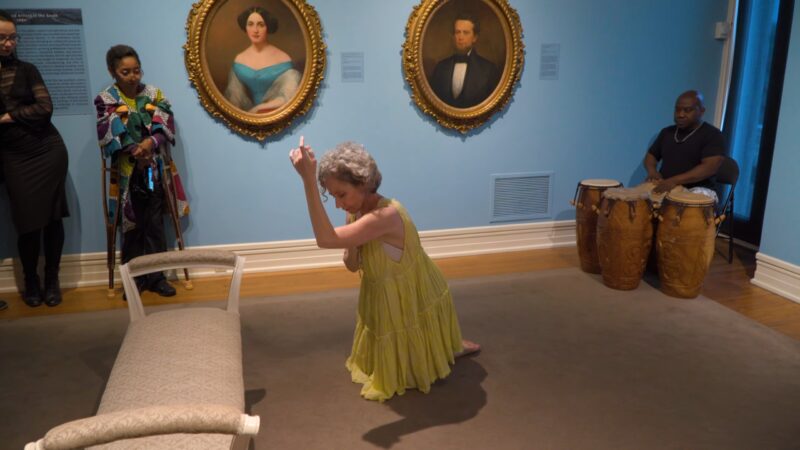 Perched on an 80-foot bluff overlooking the Tennessee River, the Hunter Museum of American Art is a beacon of culture and history.
The museum's collection spans the history of American art, from colonial times to the present day, showcasing a diverse array of paintings, sculptures, photography, and contemporary studio glass.
While admission to the Hunter Museum usually comes with a fee, the museum offers free admission on the second Sunday of every month. These free days provide a fantastic opportunity to explore the museum's extensive collection and take part in a variety of engaging programs and activities.
From exploring the colonial portraits and Civil War-era landscapes to immersing yourself in contemporary art installations, a visit to the Hunter Museum offers a broad view of America's artistic heritage. It's a must-see for art lovers and history buffs alike, offering a rich, immersive experience of American art and culture.
Reflection Riding Arboretum and Nature Center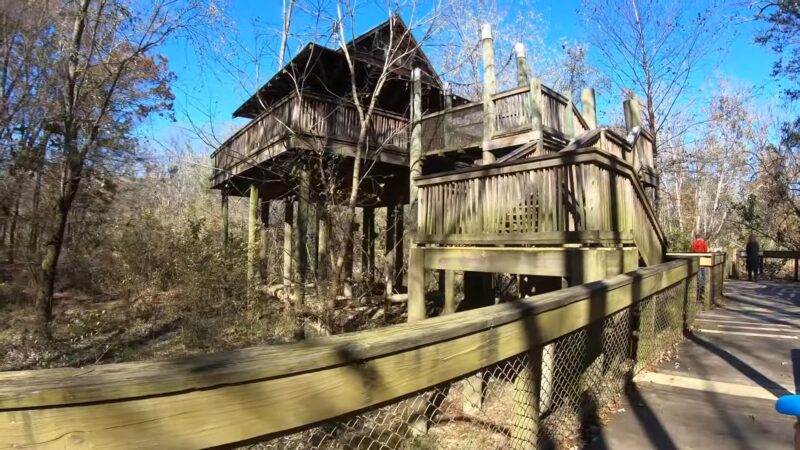 Spread across 300 acres of diverse landscapes, the Reflection Riding Arboretum and Nature Center is a sanctuary for nature lovers. With access to miles of trails, beautiful gardens, and a native animal exhibit, visitors can immerse themselves in Chattanooga's natural beauty.
The arboretum is home to an impressive array of plant species, from wildflowers and trees to ferns and grasses. The nature center's enclosures house injured or non-releasable native animals, including red wolves, birds of prey, and a bobcat. There's also a treehouse perched in a poplar tree, offering a bird's-eye view of the wetlands and surrounding forest.
Whether you're interested in hiking, bird watching, or simply soaking in the serene ambiance, Reflection Riding Arboretum and Nature Center offers a peaceful escape from city life.
Get Active at Outdoor Chattanooga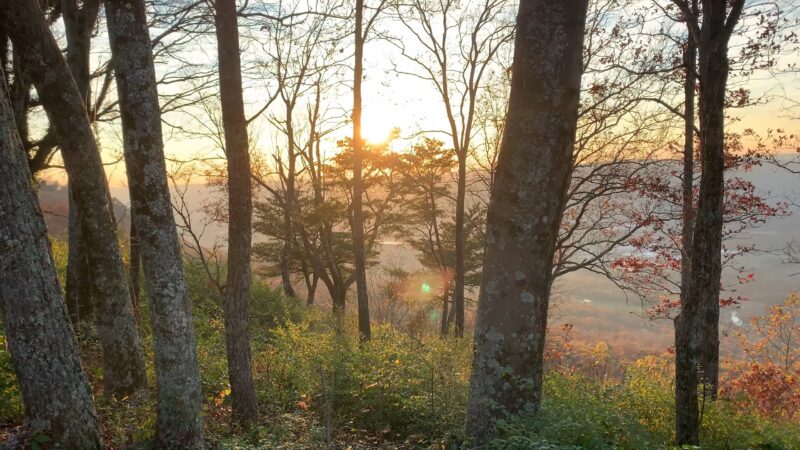 Outdoor Chattanooga, located in Coolidge Park, is a unique city initiative that encourages residents and visitors to enjoy the great outdoors.
The organization offers a range of free or low-cost activities throughout the year, such as guided hikes, bike rentals, and even paddleboarding lessons.
The guided hikes take participants through some of the city's most scenic trails, offering an excellent opportunity to explore the local flora and fauna. Bike rentals are available for those who prefer a two-wheeled adventure, and the paddleboarding lessons on the Tennessee River are a fun way to cool off during the summer months.
Outdoor Chattanooga epitomizes the city's active lifestyle and love for the outdoors.
FAQs:
Are there any free sports activities?
Yes, you can play frisbee golf at the Heritage Park Disc Golf Course or enjoy free yoga classes at Coolidge Park.
Can I go geocaching for free?
Yes, you can participate in the geocaching adventure and search for hidden treasures in various locations around the city.
Can I go fishing for free?
Yes, you can fish without a license at various spots along the Tennessee River or in some city parks.
Can I go biking for free?
Yes, you can borrow bicycles for free at Outdoor Chattanooga and explore the city on two wheels.
Can I enjoy live music for free?
Yes, you can catch free live performances at various venues, including Miller Plaza and the Chattanooga Market.
Conclusion
Chattanooga is a city that knows how to entertain without demanding a hefty price tag. It welcomes everyone, from the history buff and the art lover to the outdoor enthusiast and the curious traveler, with an impressive array of free activities and attractions.
One of my favorite experiences was visiting the Hunter Museum of American Art on one of its free admission days. The museum's collection of American art is truly impressive, ranging from classic pieces to contemporary works that push boundaries. It was a journey through the diverse landscapes of American art, and I left feeling inspired and enriched.
And while you're enjoying the cost-free wonders of Chattanooga, don't forget that the East Coast is full of exciting adventures, like an unforgettable journey from Massachusetts to Florida, which you can read about in our comprehensive guide.
So, whether you're planning your first visit to the city or you're a local looking to rediscover the city, remember: you don't need a big budget to have big fun. All you need is a sense of adventure and an appreciation for the charm of this beautiful city.