Astoria is a city in northwest Oregon. The city rests on the south bank of the Columbia River and has a population of about 9,929 people.
The climate in Astoria is mild, with cool winters and warm summers. The average high temperature in January is 45 degrees Fahrenheit, and the average high temperature in July is 73 degrees Fahrenheit.
Precipitation is fairly evenly distributed throughout the year in Astoria, with an average of about 50 inches of rain per year. But Does it Snow in Astoria, Oregon?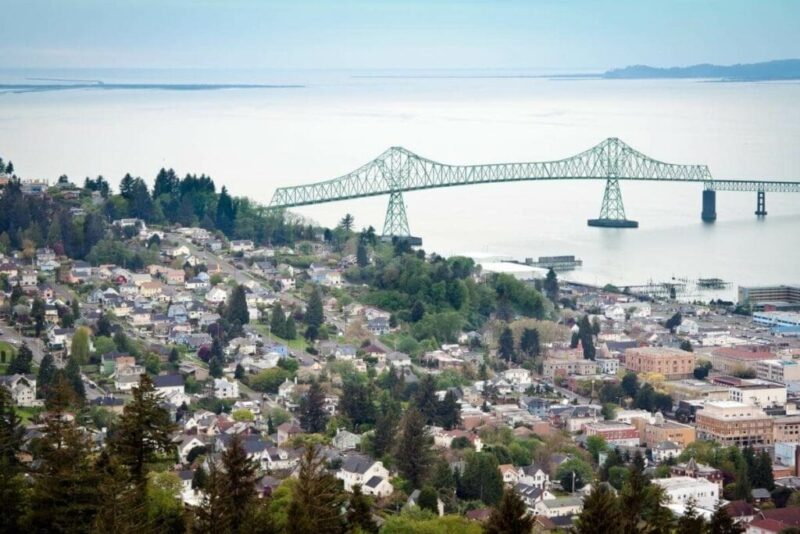 Does it Snow in Astoria, Oregon?
Yes, it does snow in Astoria, Oregon, but snowfall is relatively rare, averaging only about 2 inches per year.
Some years there is barely any snow, while other years, there can be several inches. If you're planning on visiting Astoria during winter, it's always a good idea to check the weather forecast in advance.
When Does it Snow In Astoria, Oregon?
Astoria, Oregon, is a beautiful coastal town that experiences all four seasons. While the winters can be cool and rainy, snow is relatively rare.
In an average year, Astoria will see about 2-3 inches of snowfall. However, there are occasional years when Astoria sees heavier snowfall.
The Seasons in Astoria, Oregon
There are four distinct seasons in Astoria, Oregon – winter, spring, summer, and fall. Each season brings a different type of weather and different activities to enjoy.
In the winter, temperatures average in the mid to low-30s, and there is occasional snowfall. This is a great time to visit indoor attractions like the Columbia River Maritime Museum or the Astoria Column. Or, if you're feeling adventurous, head out on a winter hike or cross-country ski trip.
Springtime temperatures in Astoria range from the mid-40s to the low-60s. This is a lovely time of year to stroll through one of the city's many parks or go for a bike ride along the waterfront. The nearby Young's Bay is also perfect for fishing, crabbing, and kayaking.
Summer is the warmest time of year in Astoria, with average temperatures in the mid-60s to low 70s. This is an ideal time to visit some of the city's outdoor attractions, like Fort Stevens State Park or Surf Pines Golf Links. You can also take a scenic drive along Highway 101 to get views of the majestic Pacific Ocean.
fall temperatures in Astoria start to cool down again, averaging in the mid-50s to low-60s. This is a beautiful time of year to see the changing leaves and go on hikes through forest Park or Lewis and Clark National Park. You can also visit one of the local wineries or go apple picking at Rogan's Farm Market.
When Does It Snow in Astoria, Oregon?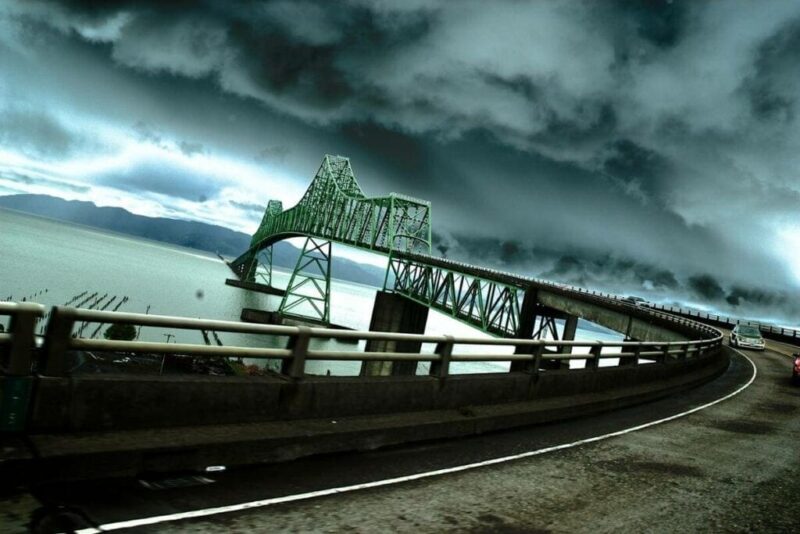 The chances of seeing a white Christmas in Astoria, Oregon, are pretty slim. In fact, snow is a rarity in this coastal town. According to the National Weather Service, the average accumulation of snow in Astoria is only 1.5 to 2 inches per year.
So, when can you expect to see snowfall in Astoria? The answer may surprise you.
Snowfall typically occurs between November and February. However, it's not uncommon to see a few flakes falling as early as October or as late as March.
While a winter wonderland is unlikely, there's still a chance for a winter weather event in Astoria. If you're hoping for a snowy day, your best bet is to keep an eye on the forecast and plan accordingly.
Where Does the Snow Fall in Astoria, Oregon?
Oregon's North Coast is a mecca for outdoor activity lovers, especially in the winter. From cross-country skiing and snowshoeing to downhill and sledding, there's no shortage of ways to enjoy the snow. But where does all this snow come from?
Most of the snow that falls on Oregon's North Coast comes from what is known as the "Pineapple Express."
This weather system originates in Hawaii, where warm air and moisture travel over the ocean toward the West Coast of the United States. When this air collides with the colder air over Oregon, it creates precipitation in the form of rain or snow.
The amount of snow that falls in Astoria, Oregon, varies from year to year. In some years, Astoria may only receive a few inches of snow, while other years may see several feet. However, one thing is for sure – when it snows in Astoria, Oregon, it's sure to be a beautiful site!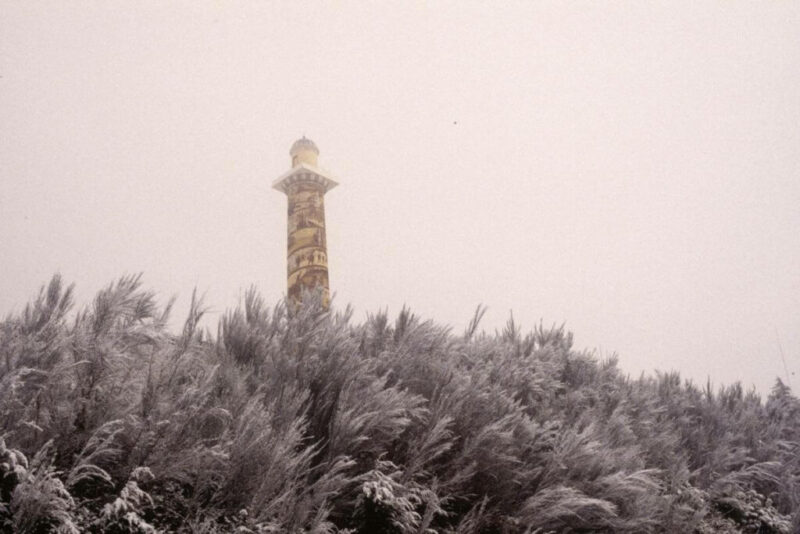 Popular Things to Do in Astoria, Oregon in Winter
While most people think of Astoria, Oregon, as a place to spend the summer, there are actually quite a few things to do in the winter as well.
Here are some of the most popular things to do in Astoria, Oregon, in winter:
Visit Fort Clatsop: This is the site of the Lewis and Clark expedition's winter camp and is now a National Historical Park. There are interpretive programs and ranger-led walks available, and it's a great place to learn more about American history.
Explore the Astoria Column: This column was built in 1926 and offers breathtaking views of the Columbia River and the surrounding area. You can take an elevator to the top or climb the 164 steps for even more amazing views.
Check out the Flavel House Museum: This house was built in 1885 by George Flavel, a successful river pilot, and businessman. The museum features Victorian-era furnishings and interactive exhibits that tell the story of life in Astoria during that time period.
Go birdwatching: One of the best things to do in Astoria, Oregon, in winter is go birdwatching. There are several different spots where you can see a variety of birds, including Bald eagles, peregrine falcons, and ospreys.
Take a scenic drive: Astoria is located at the mouth of the Columbia River, so there are some beautiful views to be had no matter which direction you head out in. Make sure to bring your camera!
Conclusion: Does it Snow in Astoria, Oregon?
In conclusion, it is possible for it to snow in Astoria, Oregon. However, it is not a common occurrence and usually only happens at higher elevations. Nevertheless, if you are planning to visit Astoria during the winter months, it is always best to be prepared for cold weather and possible snowfall.
FAQs About Snow In Astoria Oregon
Does it Snow in Astoria, Oregon?
Once again, It can, but it's not common. The average snowfall Astoria experiences are around 1.6 inches per year.
How often does it snow in Astoria, Oregon?
Snow is a rare event in Astoria. In an average year, the city might see a dusting of snow for 1-2 days.
When does it usually snow in Astoria, Oregon?
Snow usually falls in December, January, or February.
What's the Most Snow Astoria Has Ever Gotten in one day?
Astoria, Oregon's greatest cumulative snowfall is 27.3 inches. It took place during the year that ended on December 31st, 1969. There is no doubt that snowplow contractors had a banner year this year!