Are you planning a trip to the vibrant and alluring capital of Tamil Nadu? Your destination might be Chennai, a city where tradition and modernity exist in perfect harmony. As an avid traveler and your virtual tourist guide, I'm thrilled to take you on an adventure through this rich cultural mosaic.
In this blog post, we'll explore 39 activities and attractions you can't miss while visiting Chennai. Let's dive in!
1. Marina Beach
Marina Beach is a must-visit for any tourist. It's the world's second-longest urban beach, stretching over 13 kilometers, with golden sand lapped by the blue waters of the Bay of Bengal. Whether you're a morning jogger, a sunset watcher, or a food lover, Marina Beach caters to everyone.
Feast on delicious street food like 'sundal' and 'bhajji'
Spot local fishermen in action at the break of dawn
2. Kapaleeshwarar Temple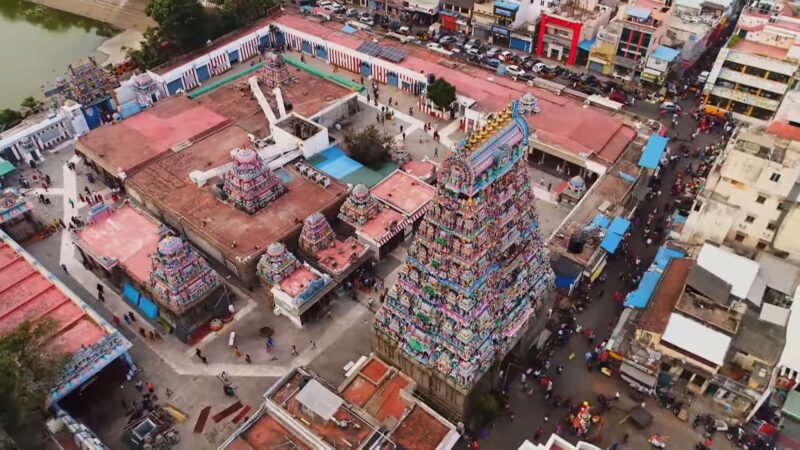 Kapaleeshwarar Temple, a Dravidian architectural marvel dedicated to Lord Shiva, is one of the oldest temples in the city. It is famous for its detailed carvings, colorful gopurams (gateway towers), and the annual Brahmotsavam festival.
Experience the spirituality and grandeur during the annual Brahmotsavam festival
Marvel at the intricate details of the temple carvings and vibrant gopurams
3. San Thome Basilica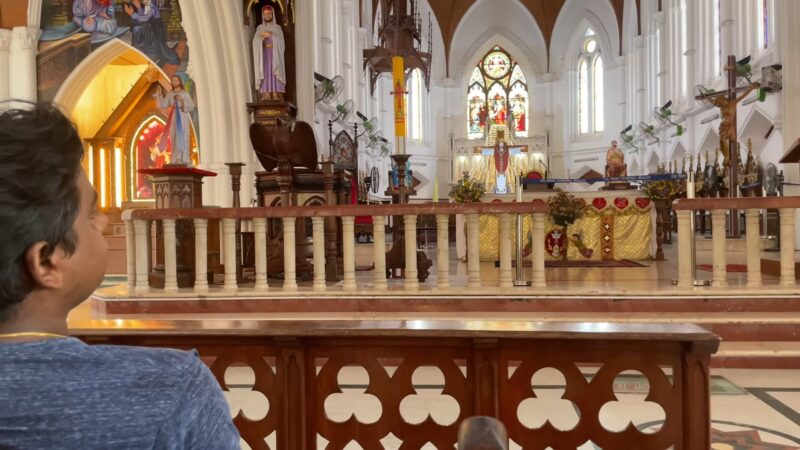 San Thome Basilica, a Roman Catholic minor basilica, is one of only three churches in the world built over the tomb of an Apostle. It houses the tomb of St. Thomas the Apostle, making it a significant pilgrimage site.
Take a peaceful walk around the beautiful church compound
Explore the church museum that showcases the life and times of St. Thomas
4. Chennai Central Station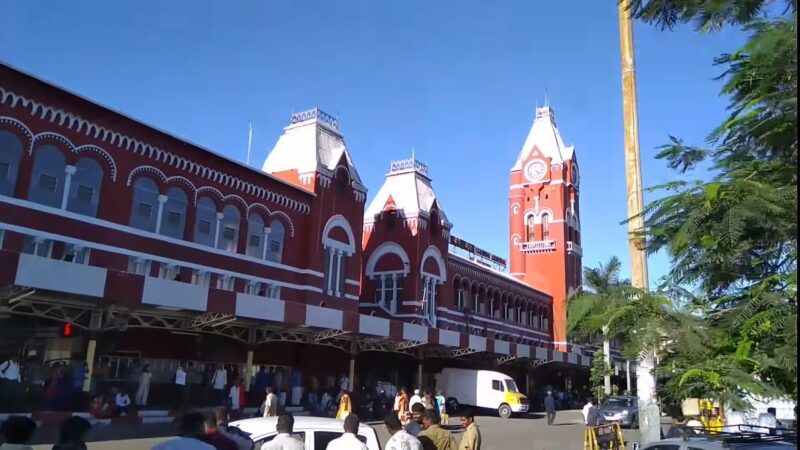 Chennai Central Station, built in 1873, is an iconic landmark of the city. This grand railway station's design combines Gothic Revival and Indo-Saracenic architectural styles, offering a splendid view.
Capture stunning photos of this architectural marvel
Witness the hustle and bustle of local life
5. Mahabalipuram
Located a short drive from Chennai, the UNESCO World Heritage Site of Mahabalipuram is a treasure trove of ancient rock-cut temples and intricate carvings. It's a place where history and natural beauty collide.
Visit the famous Shore Temple, standing by the sea
Explore the open-air museum of rock-cut art at Pancha Rathas
6. T. Nagar Shopping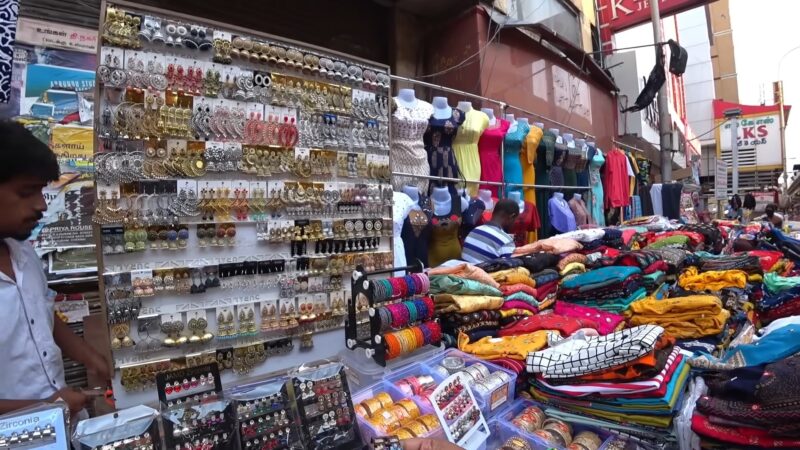 Thyagaraya Nagar, or T. Nagar, is a bustling shopping district where you can find everything from sarees and gold jewelry to spices and handicrafts. It's the perfect place to experience Chennai's shopping culture.
Visit the iconic Nalli Sarees or Pothys for an authentic silk saree shopping experience
Try the local delicacies at the numerous street food stalls
7. DakshinaChitra Museum
This living history museum is dedicated to preserving the art, architecture, lifestyles, crafts, and performing arts of South India. DakshinaChitra offers an immersive experience into the heart of South Indian culture.
Explore the authentic South Indian homes with traditional artifacts
Participate in craft workshops like pottery and weaving
8. Elliot's Beach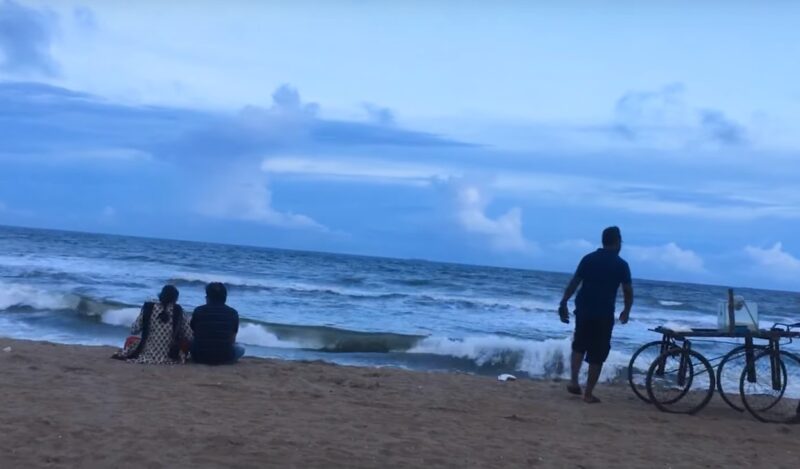 Also known as Besant Nagar Beach, Elliot's Beach is less crowded and cleaner than Marina Beach, making it a popular spot for peaceful beach walks and picnics. It's also famous for the Schmidt Memorial, dedicated to a European sailor.
Enjoy the serene beach walks at sunrise or sunset
Try the local seafood delicacies at the beachfront eateries
9. Chennai Snake Park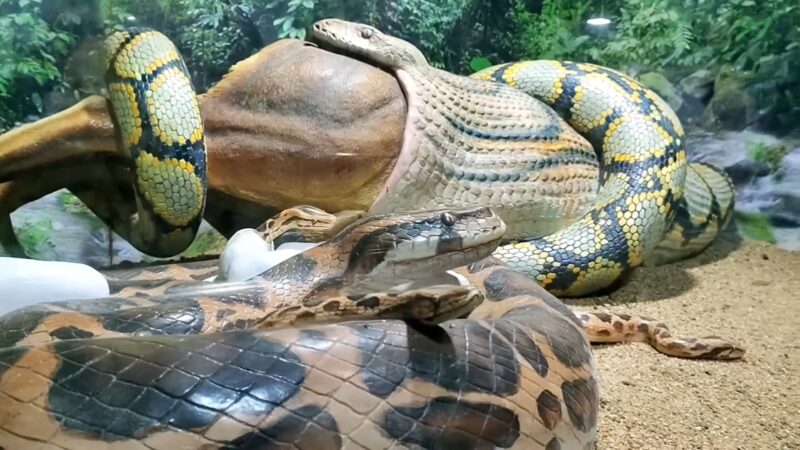 Home to a variety of exotic snakes and reptiles, Chennai Snake Park aims to promote the conservation of these often misunderstood creatures. It's a great place to visit for wildlife enthusiasts.
Learn about various snake species and their ecological importance
Don't miss the exciting live snake handling demonstrations
10. Cholamandal Artists' Village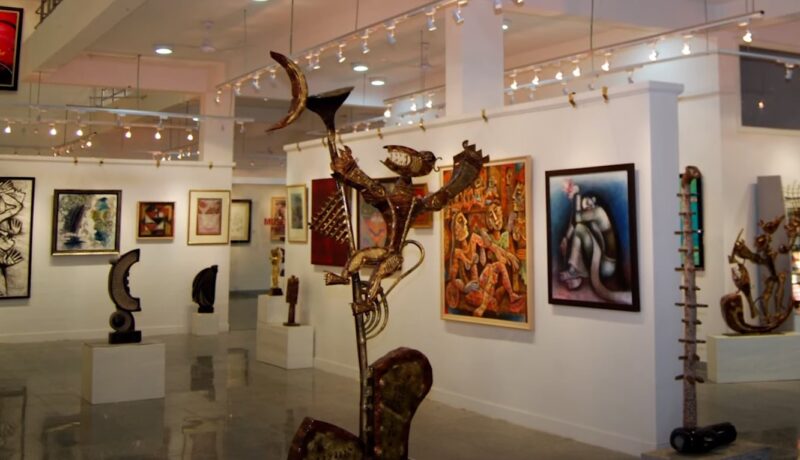 Cholamandal Artists' Village is the largest artists' commune in India. Here, you'll find a community of artists, sculptors, and craftsmen working together, selling their art directly to the public.
Browse and buy original artwork from local artists
Explore the Artists' Handicrafts Association for unique crafts
11. Fort St. George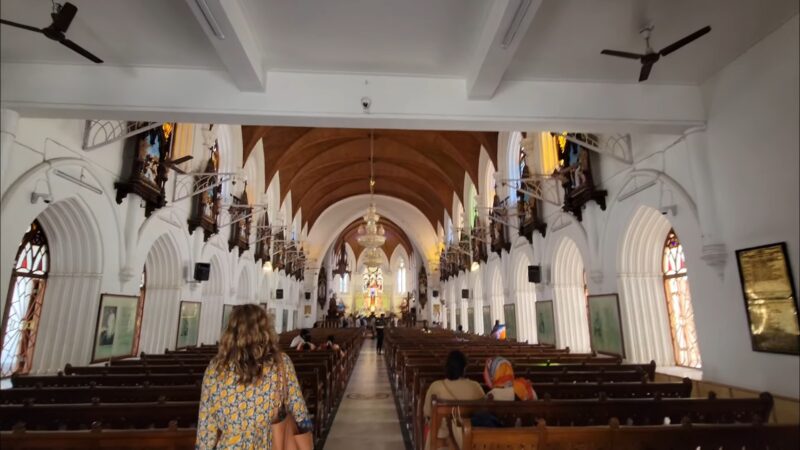 Fort St. George, built in 1644, is an important historical landmark. It's a live testament to the British colonial influence and houses the Tamil Nadu Legislative Assembly and other official buildings.
Visit St. Mary's Church, the oldest Anglican church in India, within the fort premises
Explore the Fort Museum and its fascinating collection of colonial artifacts
12. Valluvar Kottam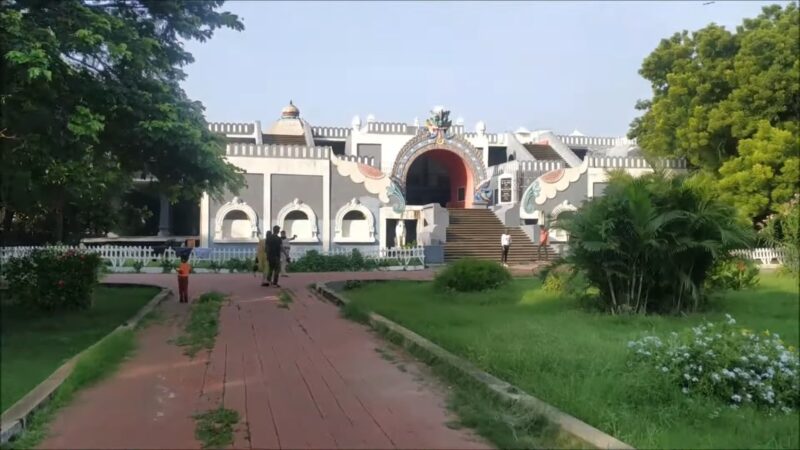 Valluvar Kottam, a magnificent chariot-shaped monument, is dedicated to the classical Tamil poet-philosopher Thiruvalluvar. It's an architectural masterpiece that stands as a symbol of the Tamil spirit.
Admire the grandeur of the 39m high chariot and the 3m tall statue of Thiruvalluvar
Check out the inscriptions of Thirukkural, a renowned Tamil work, on the granite pillars
13. Government Museum Chennai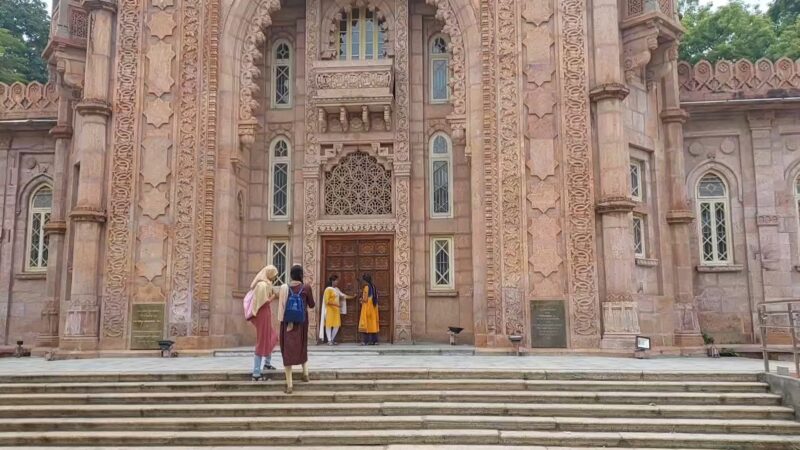 The Government Museum, established in 1851, is the second oldest museum in India. It houses numerous galleries showcasing archaeology, numismatics, art, and natural history collections.
Explore the Bronze Gallery, featuring South Indian bronze artworks dating back to the 7th century
Don't miss the National Art Gallery and its rich collection of traditional Indian art
14. Egmore Railway Station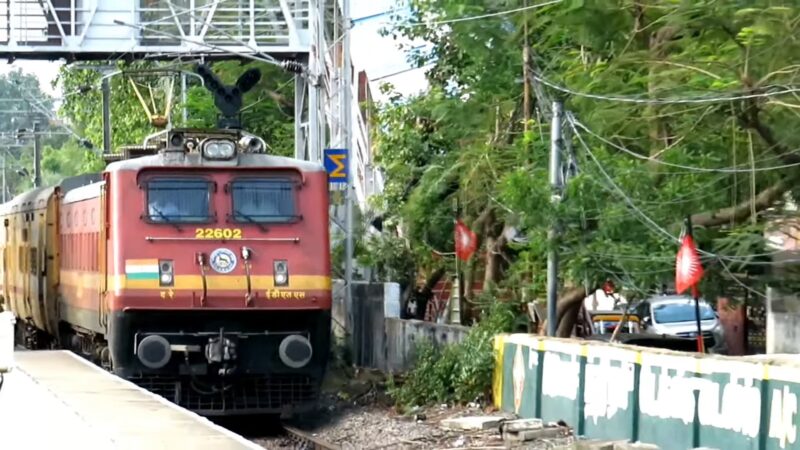 Another architectural masterpiece, the Egmore Railway Station, built in 1908, combines Gothic and Islamic architectural styles. It's a bustling station that's a hive of local activity.
Appreciate the unique blend of architectural styles of the station building
Capture the bustling local life, from vendors to travelers
15. Connemara Public Library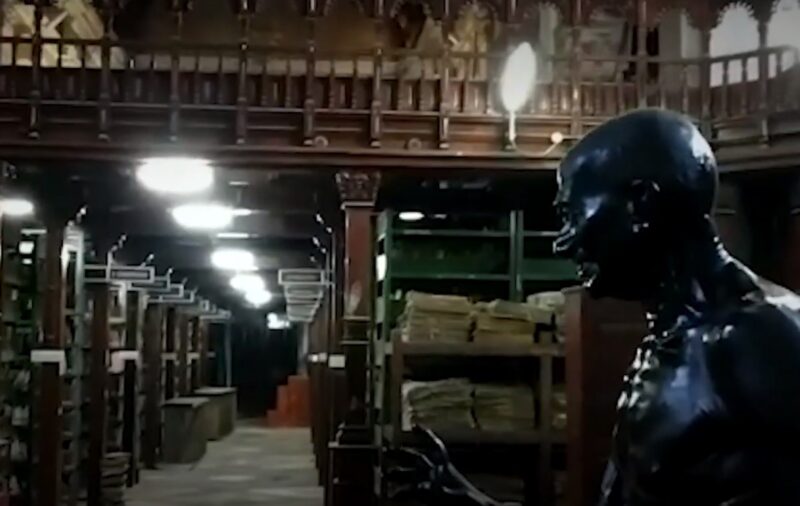 One of the four National Depository Libraries in India, Connemara Public Library, houses a copy of every book, newspaper, and periodical published in India. The library's beautiful architecture and vast collection are a treat for every book lover.
Explore the massive collection of books and periodicals
Admire the stunning architectural design of the building
16. Birla Planetarium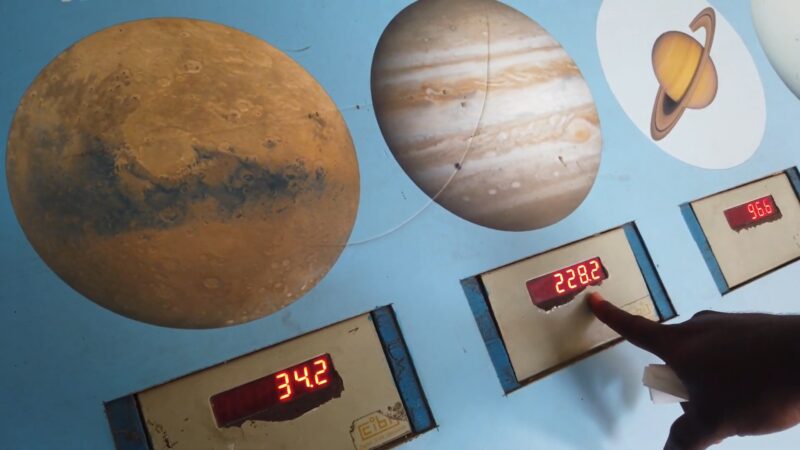 The Birla Planetarium in Chennai is the most modern planetarium in India. It provides a virtual tour of the night sky and holds cosmic shows on a specially perforated hemispherical aluminum inner dome.
Enjoy the immersive cosmic shows offered in English and Tamil
Visit the Periyar Science and Technology Museum located in the same complex
17. The Huddleston Gardens Of Theosophical Society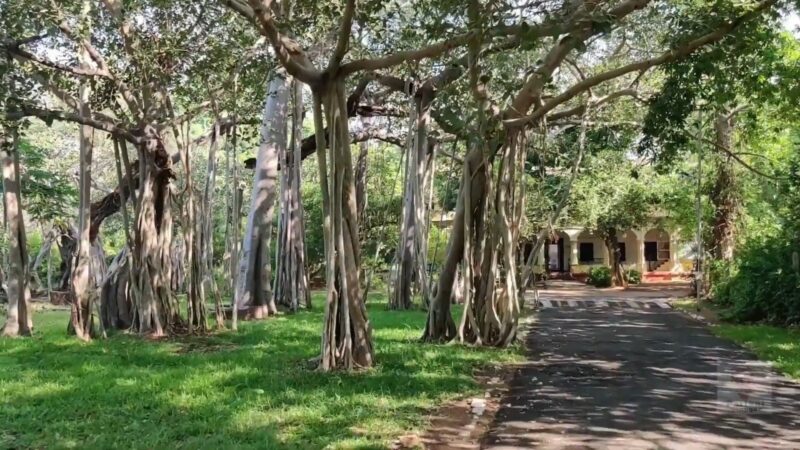 This 260-acre garden on the banks of the Adyar River is home to a variety of native and exotic flora, migratory birds, and even a 450-year-old banyan tree. It's an oasis of tranquility and a paradise for nature lovers.
Enjoy a leisurely walk amidst the lush greenery
Spot an array of migratory birds if you're a bird-watching enthusiast
18. Parthasarathy Temple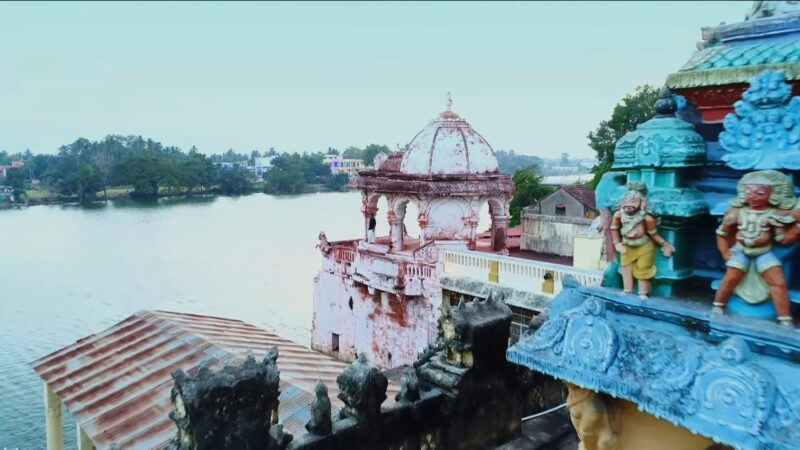 Located in Triplicane, Parthasarathy Temple is an 8th-century Hindu Vaishnavite temple dedicated to Lord Krishna. It's a vibrant spiritual center with intricate carvings and stunning architecture.
Experience the divine ambiance during early morning or evening prayers
Don't miss the unique black idol of Lord Krishna as Parthasarathy (charioteer of Arjuna)
19. Ripon Building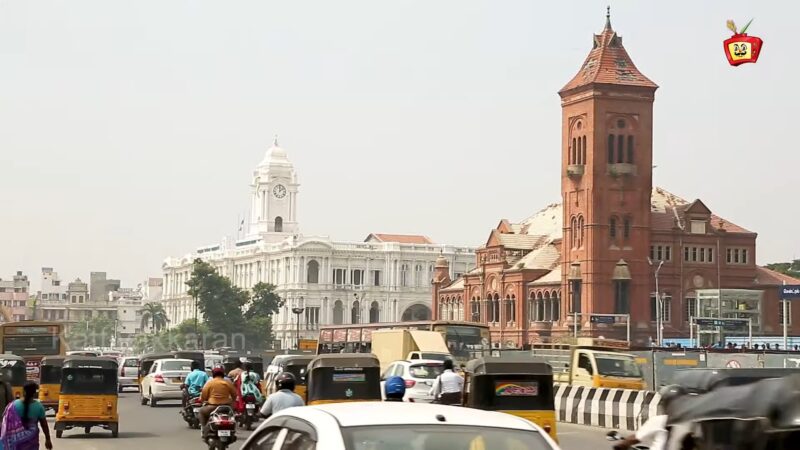 The Ripon Building, named after Lord Ripon, is a stunning piece of Neo-Classical architecture painted in a striking all-white color. It serves as the office of the Chennai Corporation.
Admire the building's architectural beauty, especially the Westminster Quarter chiming clock
Capture the stunning white façade of the building, which is a treat for photographers
20. Express Avenue Mall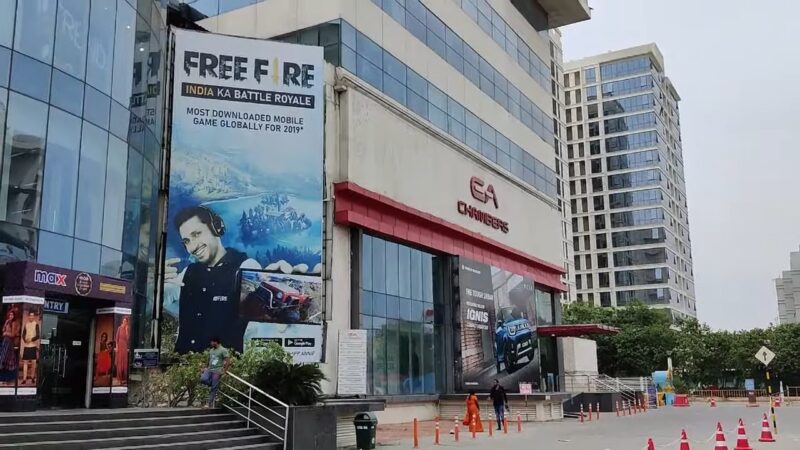 Express Avenue Mall, one of the largest shopping malls in Chennai, offers a perfect blend of retail, business, and leisure. It's a one-stop destination for shopping, dining, and entertainment.
Explore a multitude of global and local retail stores
Enjoy movies at the state-of-the-art multiplex within the mall
21. Phoenix Marketcity
Another large shopping mall, Phoenix Marketcity, is a haven for shopaholics and foodies. It also regularly hosts various events, from concerts to art shows.
Shop from a range of high-end and high-street brands
Try diverse food options at the extensive food court
22. Spencer Plaza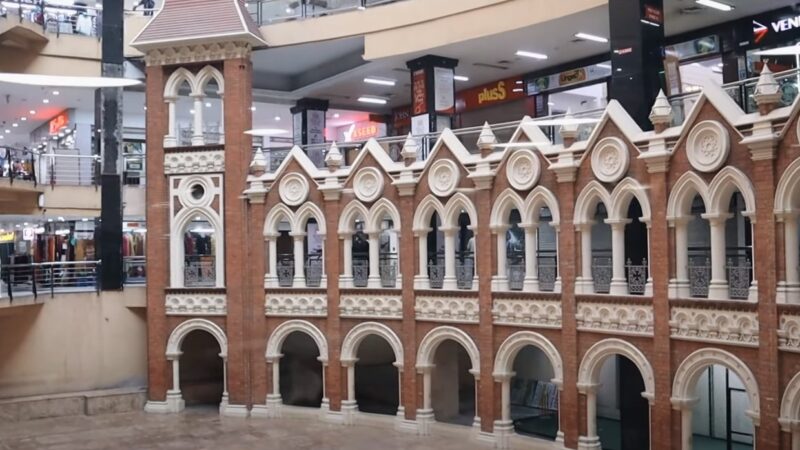 Spencer Plaza, one of the oldest shopping malls in India, offers an array of shops selling everything from clothing to electronics. Its old-world charm and modern amenities provide a unique shopping experience.
Browse through numerous shops offering diverse products
Visit traditional Indian handicraft stores
23. Arignar Anna Zoological Park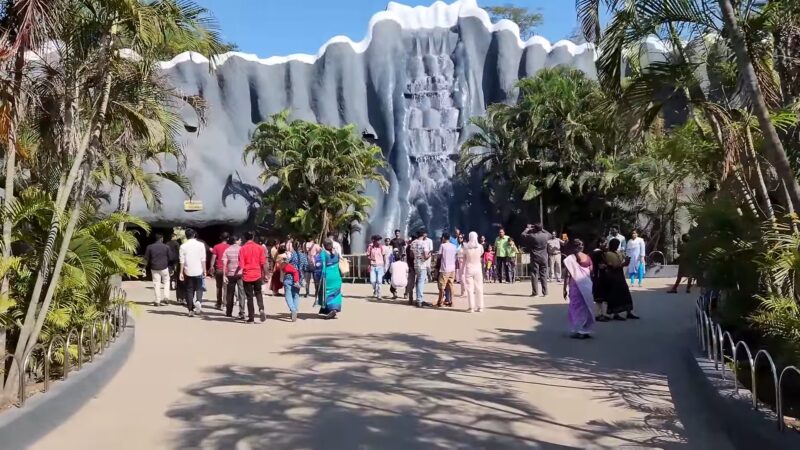 Arignar Anna Zoological Park, one of the largest zoological parks in India, houses over 1500 wild species, including rare and endangered species.
Take a safari tour to observe animals in their naturalistic habitats
Visit the butterfly house and aquarium
24. Ashtalakshmi Temple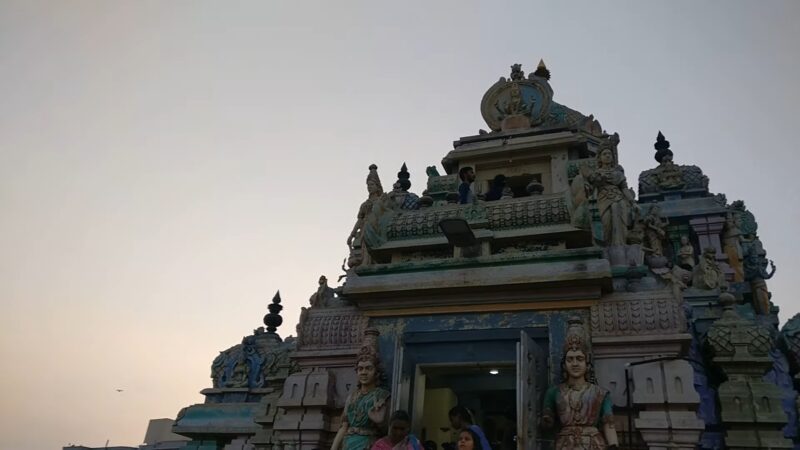 This beachside temple, dedicated to Goddess Lakshmi, is an epitome of tranquility and spiritual solace. Each level of the temple is dedicated to a different form of Lakshmi.
Enjoy the serene ambiance of the temple and the view of the Bay of Bengal
Visit during festivals for a more vibrant and festive atmosphere
25. National Art Gallery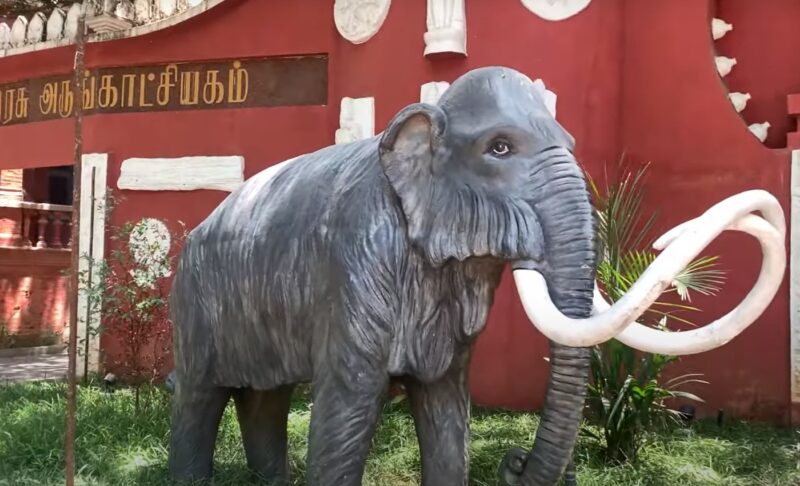 The National Art Gallery, located in the Government Museum premises, houses a rich collection of traditional Indian art, including Mughal and Tanjore art.
Appreciate the gallery's stunning red sandstone architecture
Explore diverse art collections from various Indian eras
26. Chennai Music Festival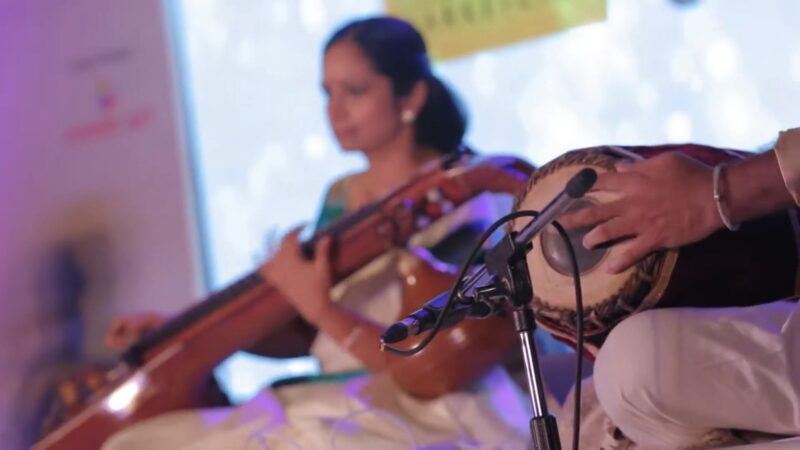 Held in December-January, the Chennai Music Festival, also known as Margazhi Festival, is a celebration of classical music and dance of South India. It attracts artists and enthusiasts from around the world.
Attend various concerts and dance performances
Participate in seminars and discussions related to classical arts
27. Mylapore
Mylapore, one of the oldest residential parts of the city, is a cultural hub with a rich heritage. It is also home to the famous Kapaleeshwarar Temple.
Visit the bustling Mylapore market for a local shopping experience
Enjoy filter coffee and traditional South Indian snacks at local cafes
28. Semmozhi Poonga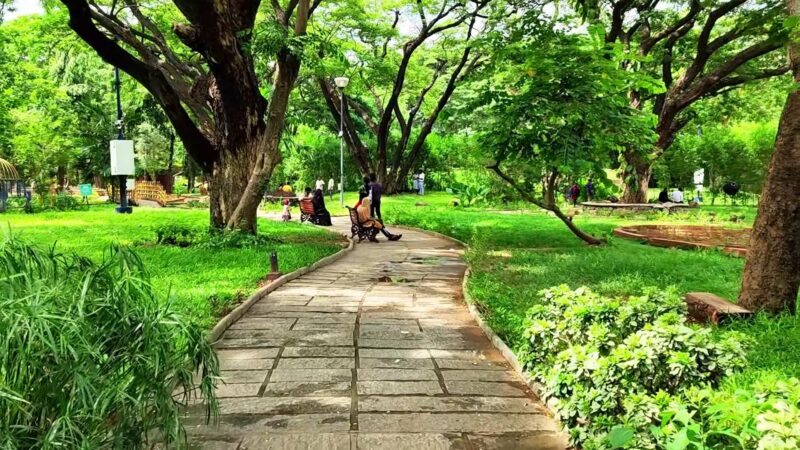 Semmozhi Poonga is a botanical garden housing a variety of exotic flora, including medicinal and aromatic herbs. It's a serene green space perfect for relaxation.
Explore the different gardens, including the butterfly and fern garden
Visit the conservatory and the water and rock garden
29. MGR Film City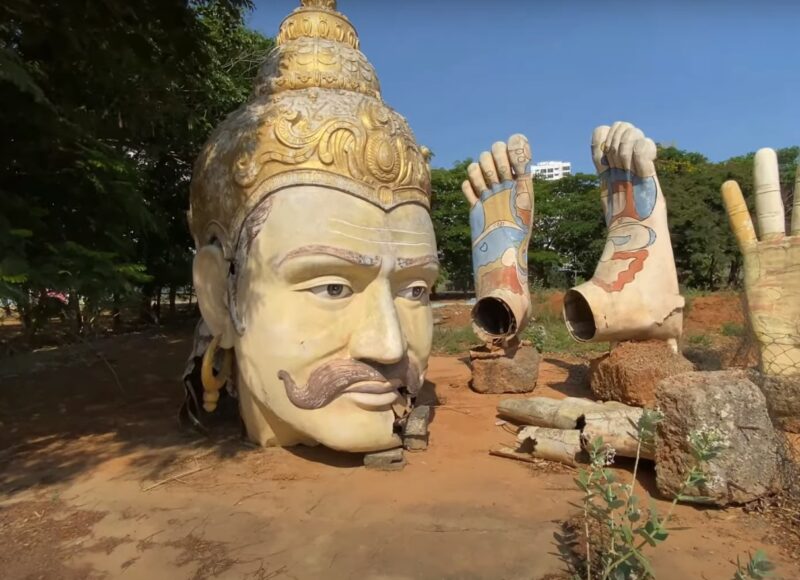 MGR Film City, named after former Tamil Nadu Chief Minister and popular actor M.G. Ramachandran, is a special treat for movie buffs. It offers a peek into the glamorous world of the Tamil film industry.
Explore the various film sets and shooting spots
Visit the film school located on the premises
30. Anna Centenary Library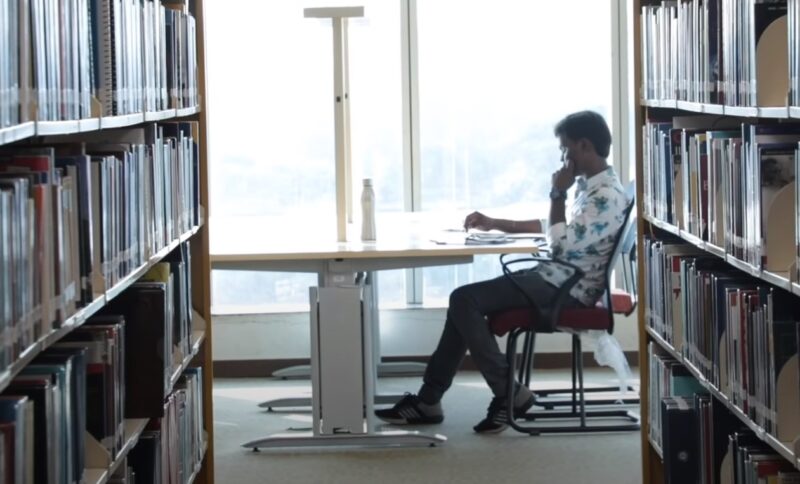 Anna Centenary Library, one of the largest libraries in Asia, houses a collection of over a million books across various genres. The children's section, with its own amphitheater, is a major attraction.
Explore the massive collection of books and digital resources
Visit the visually appealing Children's section with interactive learning aids
31. Shirdi Sai Baba Temple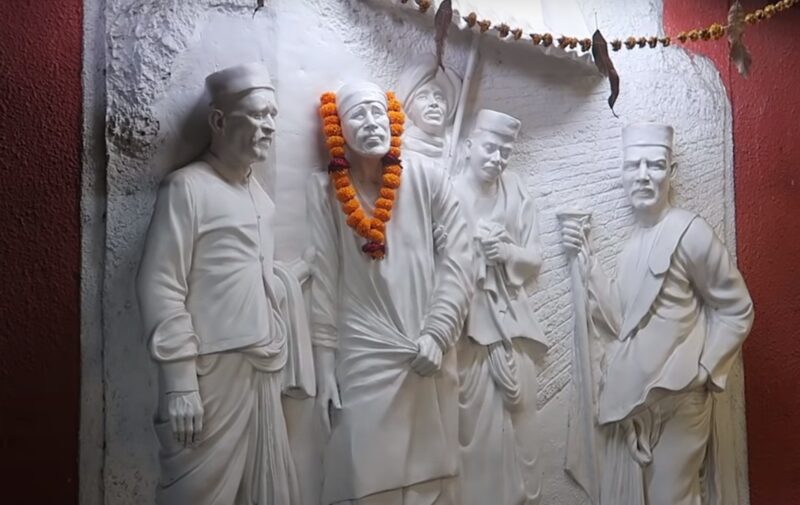 Located in Mylapore, this temple dedicated to Shirdi Sai Baba attracts devotees from all walks of life. Its tranquil environment offers solace to visitors.
Participate in daily prayers and rituals
Join in during the Thursday bhajans (devotional songs) for a spiritual experience
32. Anna Nagar Tower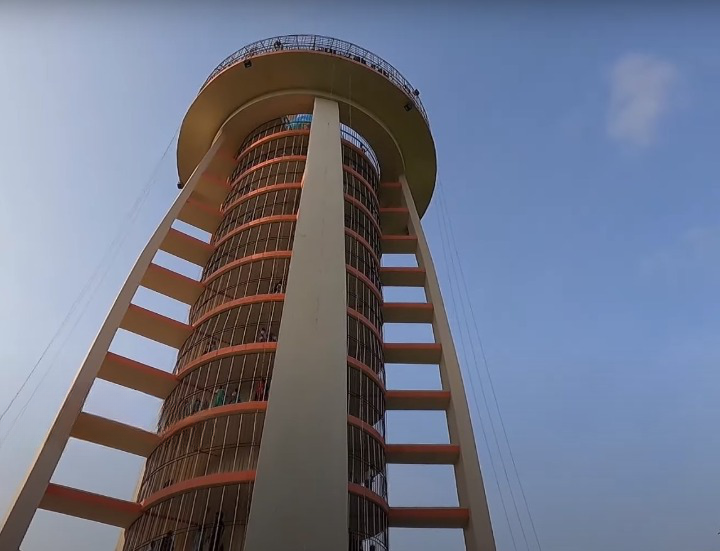 Anna Nagar Tower, also known as the Visveswaraya Tower Park, is a recreational park with the added attraction of a 138-foot tall tower offering panoramic views of Chennai.
Enjoy a picnic in the well-maintained park
Climb the tower for a spectacular cityscape view
33. Covelong Beach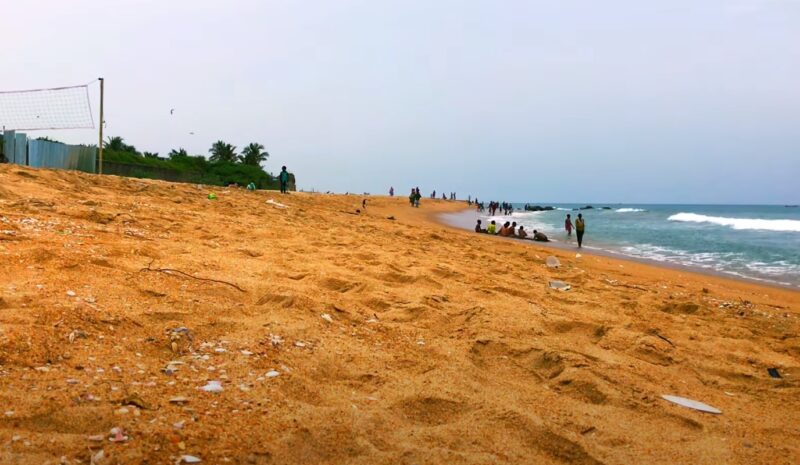 Covelong Beach, situated on the way to Mahabalipuram, is a serene beach renowned for its water sports activities. It's a perfect place for adventure enthusiasts and peace seekers.
Indulge in water sports like surfing and motorboat riding
Relax and soak in the calming beach atmosphere
34. Chennai Rail Museum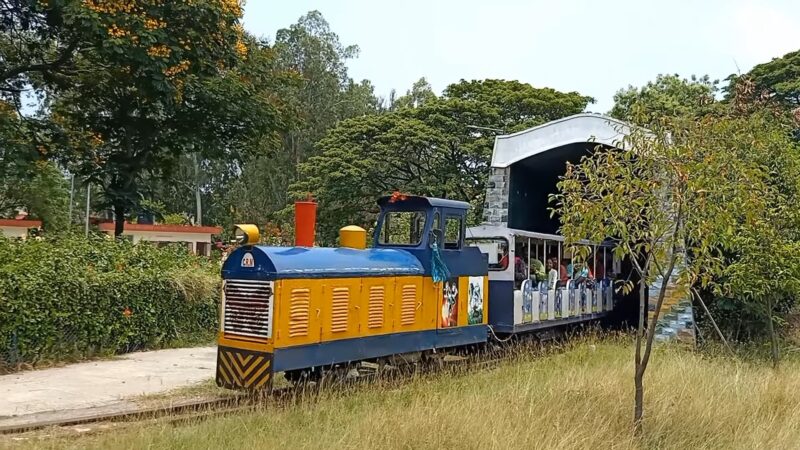 A paradise for railway enthusiasts, Chennai Rail Museum, houses a fascinating collection of vintage locomotives, carriages, and memorabilia showcasing the evolution of Indian Railways.
Explore the indoor and outdoor exhibits of vintage rail artefacts
Take a joyride in the toy train around the museum premises
35. Pulicat Lake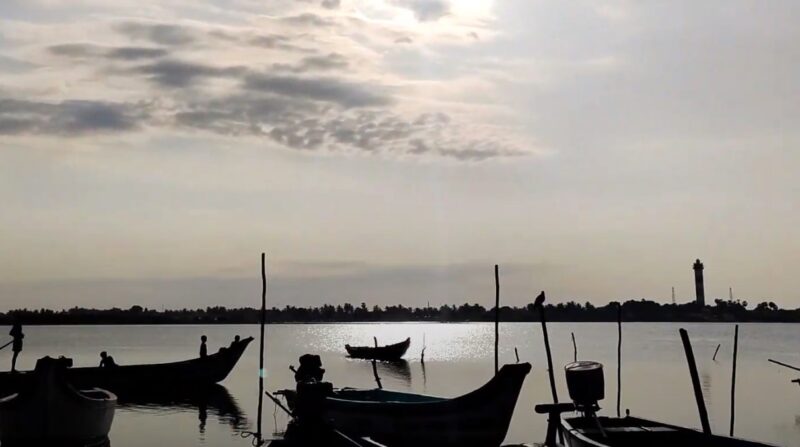 Pulicat Lake, the second largest brackish water lake in India, is a haven for birdwatchers, especially during the migratory season when flamingos visit the lake.
Engage in birdwatching, especially during the migratory season
Enjoy boating in the serene waters of the lake
36. Madras High Court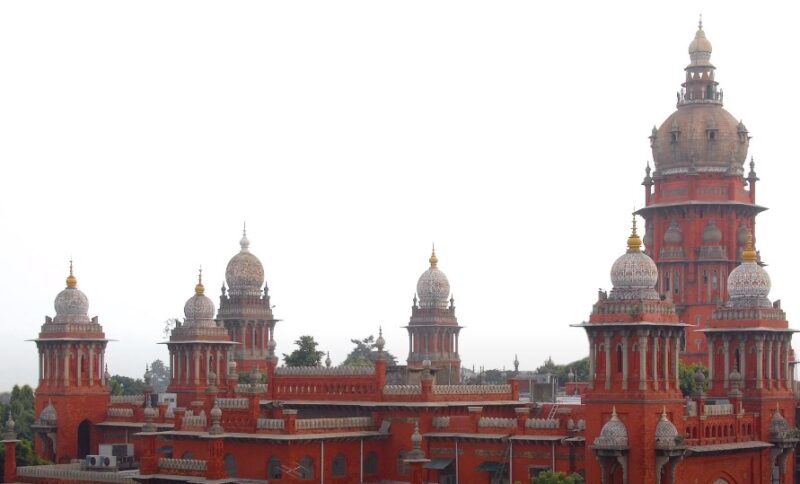 An iconic red sandstone building, the Madras High Court is one of the oldest high courts in India. Its Indo-Saracenic architecture is noteworthy.
Admire the impressive Indo-Saracenic architecture from the outside
Visit the museum inside the court premises (subject to permission)
37. Sowcarpet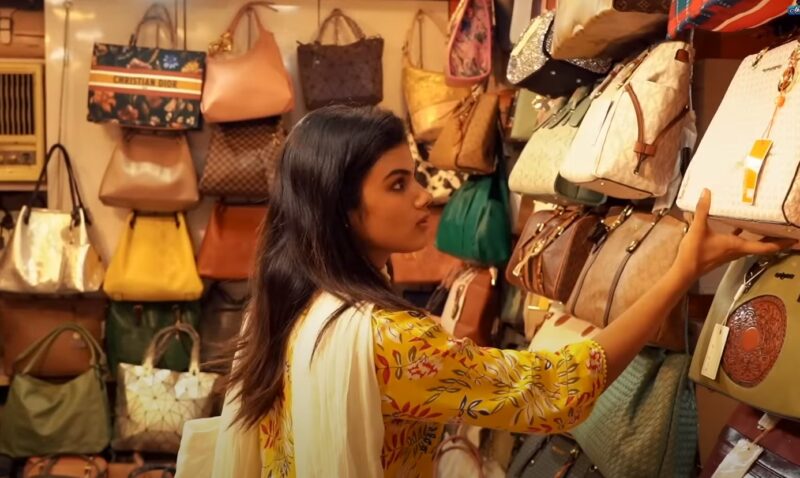 Sowcarpet is one of the oldest shopping areas in Chennai, known for its colorful streets and bustling markets selling everything from textiles to street food.
Shop for fabrics, jewelry, and household items
Don't miss trying North Indian street food in this predominantly Marwari community area
38. Broken Bridge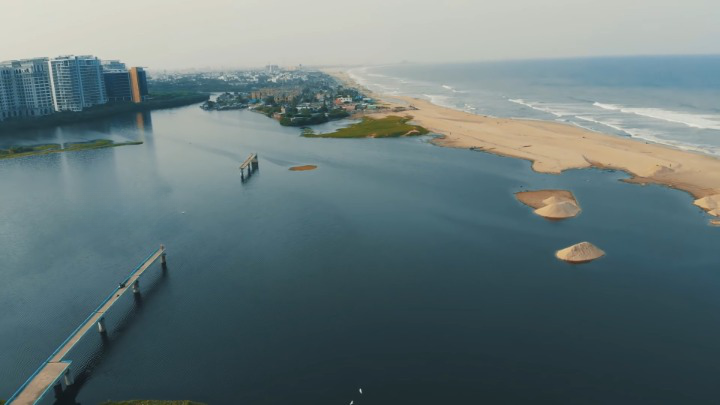 The Broken Bridge, located at the end of Besant Nagar Beach, offers a panoramic view of the Adyar Estuary and the Bay of Bengal. It's a perfect spot for photography.
Enjoy the tranquil sunrise or sunset
Capture stunning photos of the surrounding natural beauty
39. VGP Universal Kingdom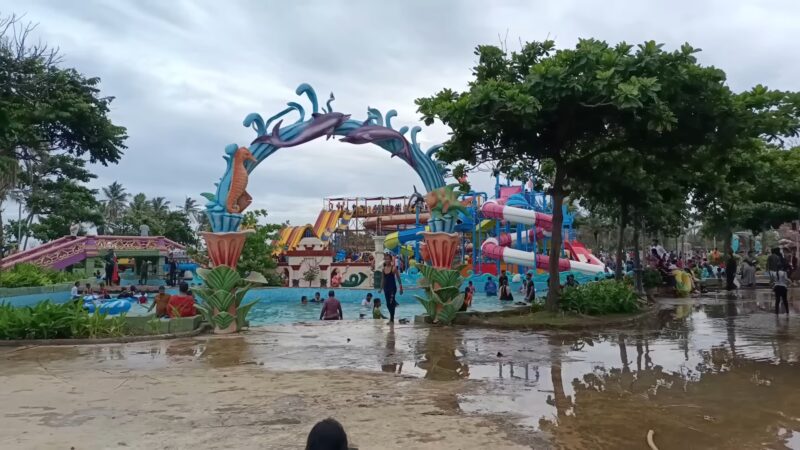 VGP Universal Kingdom is a lively amusement park offering various fun rides and attractions. It's a perfect place for a family day out.
Enjoy a plethora of rides suitable for all age groups
Don't miss the mesmerizing evening beach view
Final Words
As we conclude our journey through Chennai, it's clear that this city is a treasure trove of diverse experiences, from serene beaches to lively markets, from places of spiritual solace to spots of fun and excitement. The enduring spirit of the city, the hospitable locals, and the flavorful cuisine only add to the charm, making Chennai a must-visit destination on any travel itinerary.