Today we're setting our sights on the open sea. In the quest for the ultimate cruising experience, we'll dive deep into the offerings of two heavyweights in the cruise industry: Norwegian Cruise Line and Royal Caribbean. From the intricacies of onboard amenities to the breadth of destination possibilities, let's embark on this journey and decide for ourselves: Which cruise line takes the crown?
A Brief History
Norwegian Cruise Line (NCL)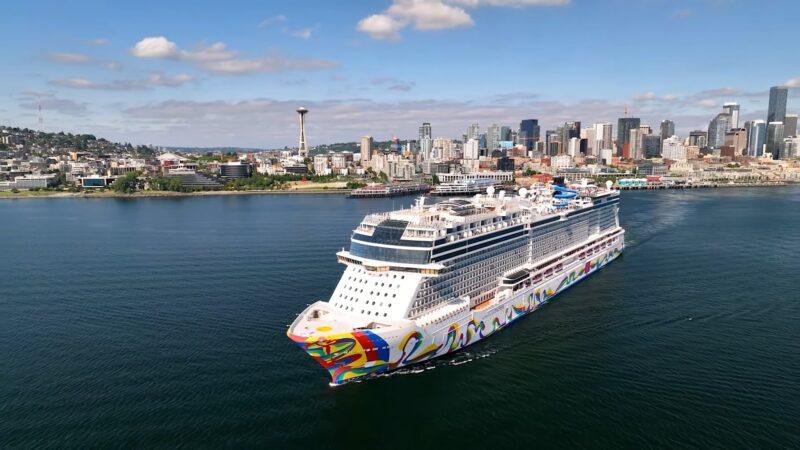 Norwegian Cruise Line is a pioneer, having introduced the concept of "freestyle cruising," a relaxed, resort-style experience with no fixed dining times, formal attire requirements, or structured activities. Established in 1966, NCL has grown significantly, today boasting a fleet of 17 modern ships and sailing to over 300 destinations worldwide.
In the 1960s, the Norwegian Caribbean Line, as it was then known, transformed the cruise industry by offering short, affordable cruises. This was a revolutionary concept at the time, as cruising was typically reserved for the wealthy and was seen as a grand voyage rather than a vacation option. Today, NCL continues to innovate, offering an array of experiences tailored to different passenger needs and preferences.
Royal Caribbean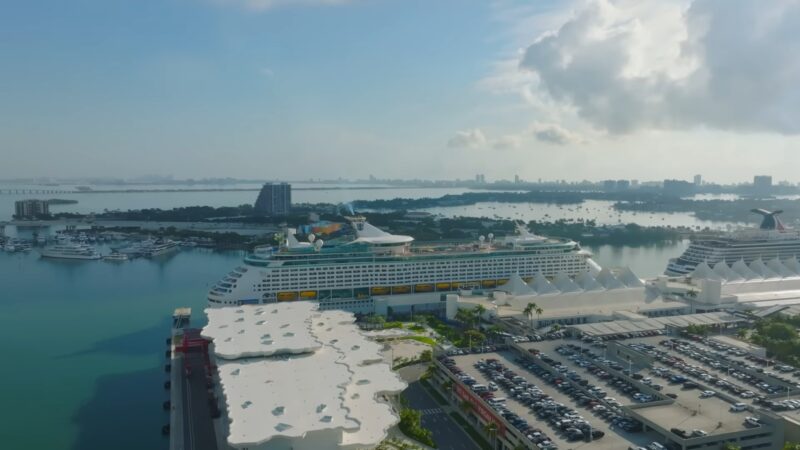 Since its inception in 1968, Royal Caribbean has stood at the forefront of cruise line innovation, continuously pushing boundaries to deliver the extraordinary. With a staggering fleet of 25 ships, Royal Caribbean is known for its "bigger is better" philosophy, with several of its vessels holding the record for the largest cruise ship in the world at different times.
The company revolutionized the industry in the 1990s by introducing Voyager-class ships, boasting features unheard of in the cruising world, such as rock-climbing walls and ice-skating rinks. Ever since Royal Caribbean has been recognized for their expansive ship amenities and wide range of onboard activities.
Onboard Experiences
Entertainment and Activities
When it comes to entertainment, both cruise lines offer a plethora of choices. Norwegian Cruise Line offers Broadway-style shows, comedy clubs, live music performances, and unique entertainment options like escape rooms and virtual reality experiences. Royal Caribbean, on the other hand, is best known for its high-energy entertainment, including Broadway hits, ice-skating shows, and parades featuring characters from DreamWorks Animation films.
Norwegian Cruise Line: Whether you're a fan of live music, comedy, or theatrical performances, NCL has something to cater to your taste. Their Broadway-style productions, including "Kinky Boots" and "After Midnight," received rave reviews. For the adventurous, their escape rooms and virtual reality experiences are must-try attractions.
Royal Caribbean: This cruise line's commitment to high-energy, unique entertainment is evident. From Broadway hits like "Grease" and "Hairspray" to thrilling ice-skating shows and AquaTheater diving performances, boredom is never an option. Their partnership with DreamWorks also means fun character experiences for the kids (and the young at heart!).
Dining Options
When it comes to food, both lines have plenty to offer. Royal Caribbean is renowned for its array of dining options, including a wide variety of international cuisines in its main dining rooms and an impressive lineup of specialty restaurants. Norwegian, on the other hand, revolutionized dining at sea with "freestyle dining," allowing guests to dine whenever and with whomever they choose.
Norwegian Cruise Line: With its freestyle dining concept, NCL offers flexibility and a wide variety of food options. You can choose from up to 27 dining options, including specialty restaurants like French bistro Le Bistro, Italian eatery La Cucina, and the Japanese hibachi and sushi restaurant, Teppanyaki.
Royal Caribbean: With a focus on diversity, Royal Caribbean provides an extensive range of dining options. In addition to the main dining rooms, you can sample delights from Jamie's Italian by celebrity chef Jamie Oliver, enjoy prime steaks at Chops Grille, or experience Wonderland, an imaginative dining concept inspired by "Alice in Wonderland."
Onboard Accommodations
Norwegian Cruise Line Staterooms
Norwegian Cruise Line's staterooms are known for their comfortable, contemporary design. They offer a variety of room options to suit different needs, from budget-friendly inside cabins to the luxurious and spacious Haven suites, which offer access to a private courtyard, butler service, and exclusive dining.
A particularly popular option among solo travelers is the Studio cabins, specifically designed for single occupancy, removing the "single supplement" that can make cruising alone more expensive. These cabins also grant access to the Studio Lounge, a private space for socializing with other solo cruisers.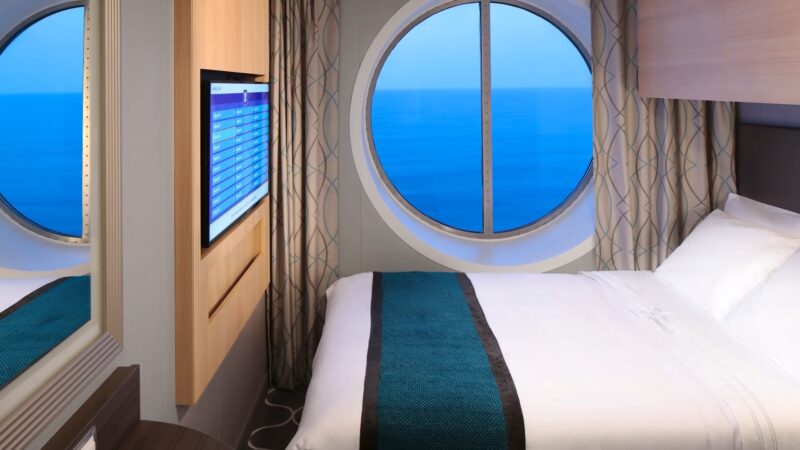 Royal Caribbean Staterooms
Royal Caribbean's cabins are designed with guest comfort in mind and range from cozy interior rooms to sprawling suites with private balconies. Unique to Royal Caribbean are the "virtual balcony" interior rooms that feature floor-to-ceiling HD screens showing real-time ocean views.
For the ultimate in luxury, the Royal Suite Class offers exclusive benefits like a personal Royal Genie service, premium in-suite dining, and access to private areas on the ship. If you're cruising with family or a group, consider the Family Suites, which can accommodate larger groups and include extra amenities to keep everyone comfortable and entertained.
Destinations and Itineraries
Norwegian Cruise Line Itineraries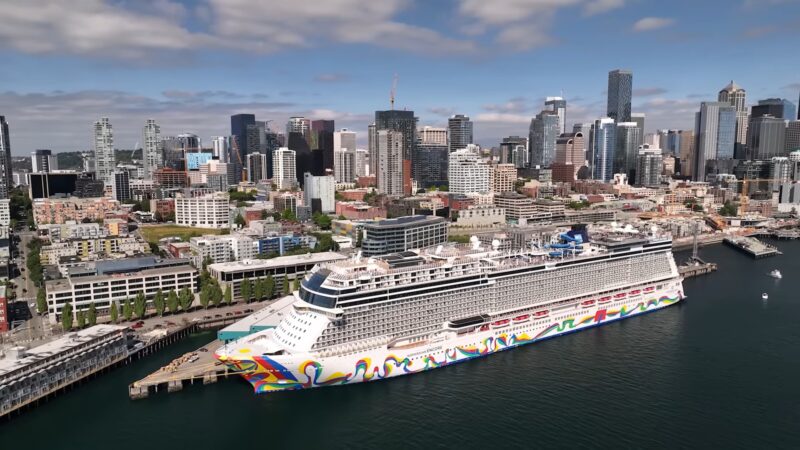 The Norwegian Cruise Line has an expansive list of destinations, sailing to over 300 places around the globe. From the majestic fjords of Norway to the sun-soaked beaches of the Caribbean, NCL's itineraries cater to a wide variety of tastes.
Particularly popular are the line's cruises to Alaska, where guests can spot breathtaking glaciers and an array of wildlife. The line's unique Hawaiian itinerary, which sails round-trip from Honolulu and visits several islands, is another standout.
Royal Caribbean Itineraries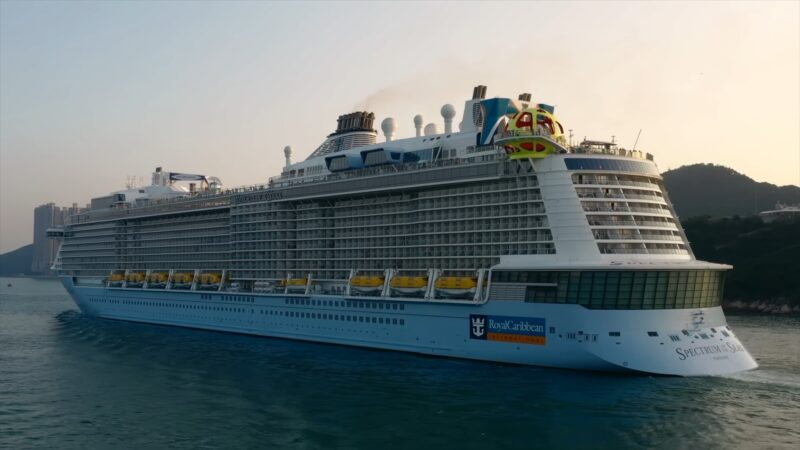 Royal Caribbean's itineraries span the globe, with more than 260 destinations in over 70 countries. The line is especially known for its Caribbean cruises, where guests can explore stunning islands like St. Maarten, Barbados, and their private island in The Bahamas, Perfect Day at CocoCay.
One of Royal Caribbean's most popular routes is its Mediterranean cruises, offering an opportunity to experience the rich history and culture of Europe. Another noteworthy offering is the Asia itineraries, allowing passengers to immerse themselves in the diverse cultures of Japan, China, and Southeast Asia.
Family-Friendly Amenities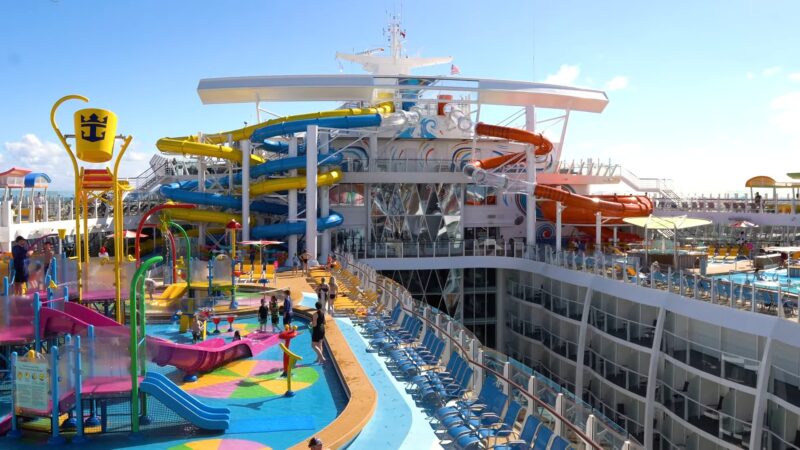 Norwegian Cruise Line Family Options
Norwegian Cruise Line's family-friendly amenities make it an excellent choice for those planning a family vacation. They offer complimentary youth programs, such as Splash Academy and Entourage, designed to keep children and teens engaged throughout the journey.
Splash Academy: This is designed for kids aged 3-12, offering a range of age-appropriate activities like arts and crafts, circus school, and sports competitions.
Entourage: This teen lounge serves as a cool hangout for teenagers aged 13-17, featuring video games, movies, and themed parties.
Moreover, NCL offers larger family cabins and multi-room suites to comfortably accommodate families of any size.
Royal Caribbean Family Options
Royal Caribbean is famous for its family-friendly offerings, providing a wealth of activities that cater to children of all ages. Their Adventure Ocean program, for instance, is divided into several age groups to ensure kids are engaged in age-appropriate activities. There are also teen-only hangout spots and a nursery service for infants and toddlers.
Adventure Ocean: This is a complimentary program for kids aged 3-12, offering science experiments, art projects, and adventure games.
Teen Hangouts: Teen-only spots include a disco, lounge area, and a "living room" for hanging out and making new friends.
Royal Babies & Tots Nursery: This provides professional care for your little ones aged 6 months to 36 months in a safe and interactive environment.
Furthermore, Royal Caribbean's family staterooms and suites offer plenty of room for families, and their larger ships boast kid-friendly features like water parks, ice skating rinks, and mini-golf courses.
Loyalty Programs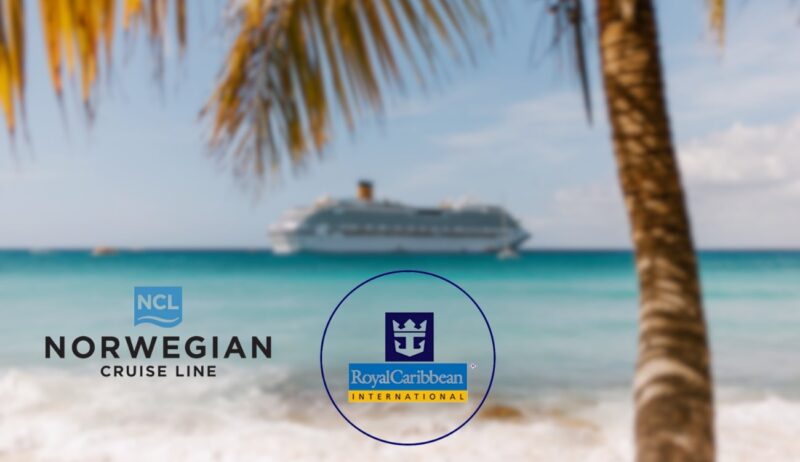 Norwegian Cruise Line's Latitudes Rewards
Latitudes Rewards is NCL's loyalty program, where guests earn points for every night they sail. The more points you accumulate, the higher your tier level and the more benefits you receive. Perks can include priority check-in, complimentary dining at specialty restaurants, and even free cruises for top-tier members.
Latitudes Rewards enhances your cruise experience by providing exclusive benefits to repeat customers. The rewards start accruing from your second cruise onward, making it an excellent program for those planning to cruise with NCL repeatedly.
Royal Caribbean's Crown and Anchor Society
The Crown and Anchor Society is Royal Caribbean's loyalty program, offering perks to repeat cruisers based on the number of cruise points they have earned. Cruise points are earned based on the length of the cruise and the type of stateroom booked.
Benefits range from priority check-in and private departure lounges to exclusive events and balcony discounts. Plus, the Crown and Anchor Society offers milestone benefits, giving members additional perks when they reach 140, 210, 280, and 350 cruise points.
FAQs
How do the sizes of the ships compare between Norwegian Cruise Line and Royal Caribbean?
Both Norwegian and Royal Caribbean operate mega ships of varying sizes. Royal Caribbean's largest ships, the Oasis class, can carry more than 5,400 guests, while Norwegian's largest ships can accommodate more than 4,100 passengers.
What types of cabins and suites do Norwegian Cruise Line and Royal Caribbean offer?
Both cruise lines offer a broad range of accommodations. Norwegian shines with The Haven, a suite complex with a private restaurant, sundeck, pool, and lounge. They also have special attention to solo travelers with The Studios. Royal Caribbean offers everything from inside cabins with virtual balconies to two-story loft suites.
How do the dining options compare on Norwegian Cruise Line and Royal Caribbean?
Both lines have a lot of fee-based specialty restaurants. Norwegian developed "Freestyle Cruising," allowing passengers to eat when and where they want. Royal Caribbean focuses much attention on its Windjammer Marketplace (the buffet) and main dining rooms.
What activities do Norwegian Cruise Line and Royal Caribbean offer for kids?
Both cruise lines have well-established programs to keep kids happy. Royal Caribbean's Adventure Ocean program has an educational spin, while Norwegian's Splash Academy entertains with creative play, including a Circus School.
What onboard attractions do Norwegian Cruise Line and Royal Caribbean offer?
Both cruise lines have developed their newer ships to be active floating playgrounds. Royal Caribbean ships have rock-climbing walls and FlowRider surfing simulators, among other activities. Norwegian's latest ships feature a multi-story go-cart racetrack.
How does the entertainment compare on Norwegian Cruise Line and Royal Caribbean?
Both cruise lines have a battle of sorts in terms of signing Broadway shows for onboard productions. Royal Caribbean's roster includes shows like "Grease," "Hairspray," and "CATS." On Norwegian ships, you can catch productions of shows like "Kinky Boots," "Six," and "Summer: The Donna Summer Musical."
What is the crowd like on Norwegian Cruise Line and Royal Caribbean?
Norwegian's "Freestyle Cruising" is designed to be more contemporary and less traditional, attracting a carefree crowd. Royal Caribbean's crowd is a mix of international travelers and those from North America, including couples, families, and singles from all walks of life.
How do the itineraries of Norwegian Cruise Line and Royal Caribbean compare?
Both Norwegian and Royal Caribbean position the bulk of their ships in North America, but also have ships sailing in destinations around the world. Norwegian is the only cruise line with a ship that sails year-round in the Hawaiian Islands.
Which cruise line is better for a first-time cruiser?
Either of these cruise lines is a good choice for a first-time cruiser. Go with Royal Caribbean if you are looking for a slightly more upscale, traditional cruise ship atmosphere, and Norwegian if you are looking for a contemporary take on casual cruising.
How do the decor styles of Norwegian Cruise Line and Royal Caribbean compare?
Norwegian's decor is contemporary, reflecting the fact you're staying in fancy digs. Royal's decor is soothing, subtle, and slightly upscale, akin to a Marriott or Hilton hotel.
The Verdict
Both Norwegian Cruise Line and Royal Caribbean offer extraordinary cruising experiences, each with unique offerings that cater to different tastes and budgets. The choice between the two ultimately comes down to personal preference, whether it be the casual, flexible atmosphere of NCL or the adrenaline-pumping entertainment and innovation of Royal Caribbean. Either way, unforgettable adventures await.