Malta is a European country located in the Mediterranean Sea. The country is made up of a group of islands, the largest being Malta. 
The climate in Malta is the Mediterranean, which means that it generally has mild, wet winters and hot, dry summers. But does it snow in Malta?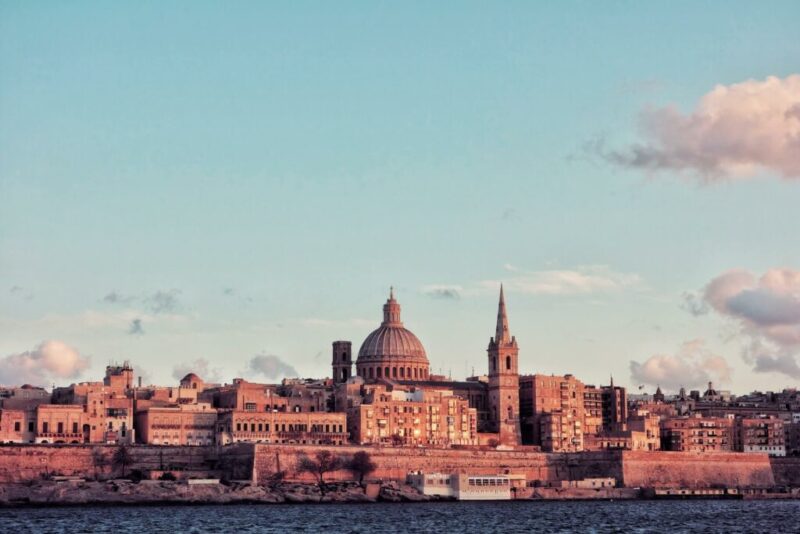 Does it Snow in Malta?
Malta is a Southern European country with a Mediterranean climate. The winters are mild, with average temperatures around 16°C (61°F) and very little rainfall.
The Island experiences Sunny weather most of the time, and while it experiences some Winter, the temperature doesn't drop enough for it to experience snowfall.
In fact, Snow is the last thing you will find here on this Sunny island.
Malta is more known for its beautiful beaches one of the most famous beaches in Malta is Blue Lagoon, located in Comino, Malta. If you plan to visit malta anytime soon, you must visit this Blue Sea shore for the sake of its Beauty.
The Climate in Malta
Malta has a Mediterranean climate. This means that it is usually sunny and dry, with mild winters and hot summers.
The average temperature in Malta is 17.3 degrees Celsius (63.1 degrees Fahrenheit). The average maximum temperature in summer (July and August) is 29 degrees Celsius (84.2 degrees Fahrenheit). 
The average minimum temperature in winter (January and February) is 9 degrees Celsius (48.2 degrees Fahrenheit).
Malta usually gets about 3 hours of sunshine every day, even in winter. In summer, the days are longer, and there is more sunshine – up to 12 hours a day!
Rainfall in Malta is not very high, but it does rain more in winter than in summer. So does it Snow in Malta? Well, the answer is No; snow is unheard of in Malta.
The Seasons in Malta
Malta enjoys a warm Mediterranean climate all year long. However, the weather can be quite unpredictable, with four seasons in one day not being uncommon!
The Maltese Islands experience a hot, dry summer from June to September, with temperatures often reaching over 30°C. October is still warm, but the temperature starts to drop slightly, making it a great time of year to visit if you don't like the heat.
From November to March, Malta experiences its coldest weather. Daytime temperatures range from around 16-20°C, but it can feel much colder due to the high winds and rain. Despite this, Malta is still a popular winter destination thanks to its many events and activities.
April marks the start of Malta's spring season. The temperature starts to rise, and the days become longer and brighter. This is a great time of year to visit if you want to avoid the crowds but still enjoy good weather.
Things to Do in Malta in Winter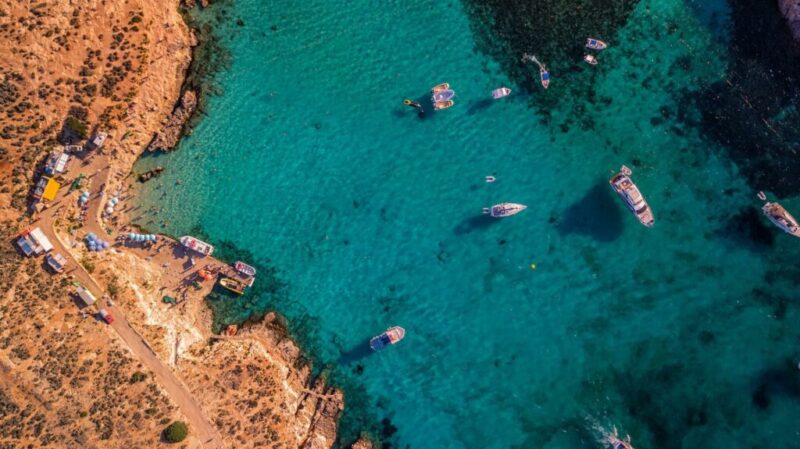 If you're looking for things to do in Malta in winter, you'll be pleased to know that there are plenty of options. Although the weather is cooler and wetter than in summer, there are still plenty of activities to enjoy. Here are some ideas:
Visit Mdina and Mosta:
These two towns are malta's most historic towns and are well worth a visit at any time of year. Mdina is especially atmospheric in winter when it's often shrouded in mist.
Take a Boat Trip:
Malta is a great place for boat trips, especially in winter when the sea is usually calmer. Plenty of operators offer trips ranging from touristy sightseeing cruises to more adventurous fishing or scuba diving expeditions.
Explore the Countryside:
Malta may be a small island, but there is plenty of countrysides to explore, especially in the north, where you can find picturesque villages and stunning coastal scenery. Winter is a great time to go for walks or hikes as the cooler weather makes it more pleasant than in summer.
Visit Gozo:
Gozo is Malta's sister island and makes for a great day trip or short break. It's much quieter than Malta and has a more rural feel, making it the perfect place to escape the hustle and bustle of city life.
Watch a Football Match:
If you're into football (soccer), then winter is the perfect time to catch a game, as Malta's Premier League runs from October to May. There are also several international matches played on the island during the winter months.
Conclusion
After conducting our research, we can conclude the answer to their question, Does it Snow in Malta? …is No, it does not snow in Malta.
Malta is the southernmost country in Europe, so it is not a place you would typically associate with snow. 
The temperature can vary quite a bit depending on the time of year. In the winter (December to February), the average temperature is around 14°C (57°F), while in the summer (June to August), it's more like 30°C (86°F). So if you're looking to escape the cold weather back home, Malta might not be the best choice.
But if you are thinking of this place in hopes of finding Snow, then Malta is not the place for you.
FAQs About Snow In Malta
1. Is it Cold Enough in Malta for Snow?
Malta enjoys a temperate climate all year round. The average yearly temperature is 20.4°C (68.7°F), and the average sea temperature is 21°C (70°F). Malta can experience snowfall on rare occasions, most recently in February 1962, when the country was blanketed in a beautiful white layer.
2. Has Malta Ever Had Snow Before?
Yes! Although it's not a common occurrence, Malta has had snow before – most recently on 31 January 1962.
3. Where Can I see the Snow in Malta?
The best place to see the snow in Malta is from high up, so we recommend heading to Mdina or Mdina Ditch for views over the city rooftops. 
But it has been more than half a century since it has Snowed in Malta. So the chances of seeing snow in Malta are about as likely as seeing a unicorn frolicking in a field of rainbows.
4. Can I Build a Snowman in Malta?
Yes! If you're lucky enough to be in Malta during a wave of wintery weather, then you'll be able to build a snowman (or woman). 
Of course, given that you have brought a stockpile of Snow with you to make it.
5. What Should I Do if it Snows in Malta?
First things first: take lots of pictures! Snow is a rare occurrence here, so make sure to document it while you can.
Then, after you've taken your fill of photos, we recommend heading inside for a mug of hot chocolate – or something stronger, if you prefer!