Munich is a beautiful city, and it's even more beautiful when it's covered in snow. But does it snow in Munich? The answer may surprise you!
Yes, it does snow in Munich. Munich is a beautiful city! With its fair share of tourist attractions, historical landmarks, and delicious food, Munich is definitely worth a visit.
Munich generally has a moderate climate. The temperatures in summer are usually around 25-30 degrees Celsius (77-86 Fahrenheit). However, it can get quite hot in Munich, with temperatures sometimes reaching 35 degrees Celsius (95 Fahrenheit)!
In winter, the temperatures in Munich can drop below freezing, but it doesn't snow that often. When it does snow, it's usually just a light dusting.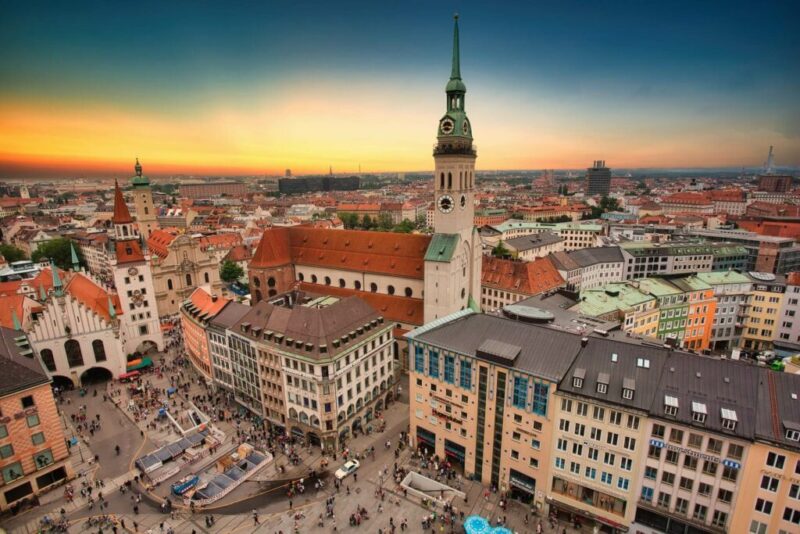 Does it Snow in Munich?
The Short Answer is Yes, It does Snow in Munich.
Although it doesn't snow often, when it does, it amounts to about 1 Inch in Munich during Winter.
There is a sliding 31-day snowfall of at least 1.0 inches during the snowy period, which lasts around five months, from November to late March. With an average snowfall of at least 2 inches per month, February is the snowiest month in Munich.
Munich generally has a mild climate. In fact, it is one of the warmest cities in Germany. However, like all cities in Central Europe, Munich can occasionally experience snowfall during the winter months.
The Seasons in Munich
Munich has a moderate climate with four distinct seasons. Summer temperatures can reach over 86 degrees Fahrenheit (30 degrees Celsius), while winter temperatures can drop below freezing.
Spring in Munich is a beautiful time to visit, with the city coming to life after the long winter. The days are getting longer, and the flowers are in bloom. However, it can still be cold, so be sure to pack a jacket.
Summer is the busiest time of year in Munich, as visitors from all over the world descend on the city to enjoy the Oktoberfest celebration. The weather is warm and sunny, making it the perfect time to explore Munich's many outdoor attractions.
Autumn is a wonderful time to visit Munich, as the leaves change color and the weather cools down. This is also a good time to visit if you want to avoid the crowds of summer tourists.
Winter can be cold in Munich, but it's also a great time to experience the city's Christmas markets. The markets are open from late November until Christmas Eve, and they're a great place to find gifts and try traditional German foods.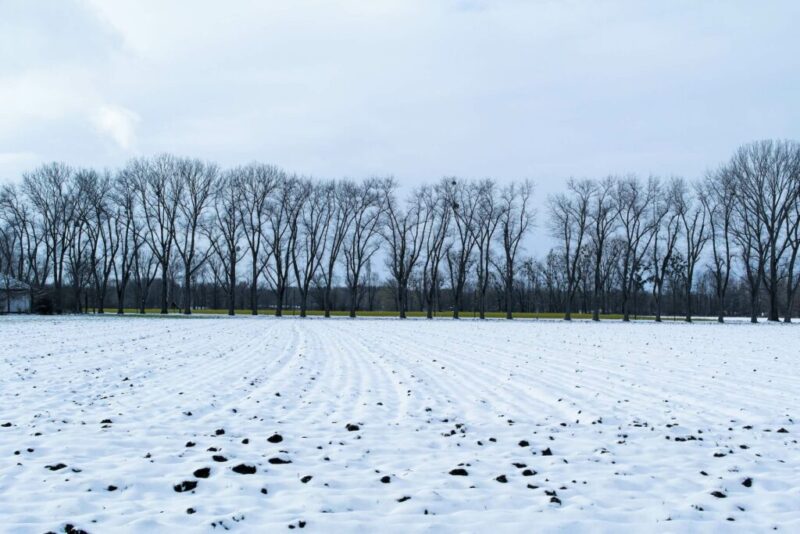 Popular things to do in Munich
Munich is a city of many faces. It's the capital of Bavaria, Germany's most populous state and one of its richest regions.
But it's also a vibrant metropolis with an international flair that makes it a great place for culture vultures and party animals alike.
The city has plenty of museums, galleries, theatres, and concert halls, as well as some of Germany's best beer gardens and nightlife venues.
And if you're looking for something more active, there are plenty of outdoor activities on offer too: from cycling along the banks of the Isar River or hiking through the Alps to skiing down the slopes of nearby Garmisch-Partenkirchen.
The city center is compact enough to explore on foot, but it's easy to get around by public transport too. There are frequent trains from London to Munich, which take just over five hours.
You can then take the Eurostar direct to Paris, Brussels, or Amsterdam, or change to Cologne for connections to other European cities.
Here Are Some of the Popular Places to see in Munich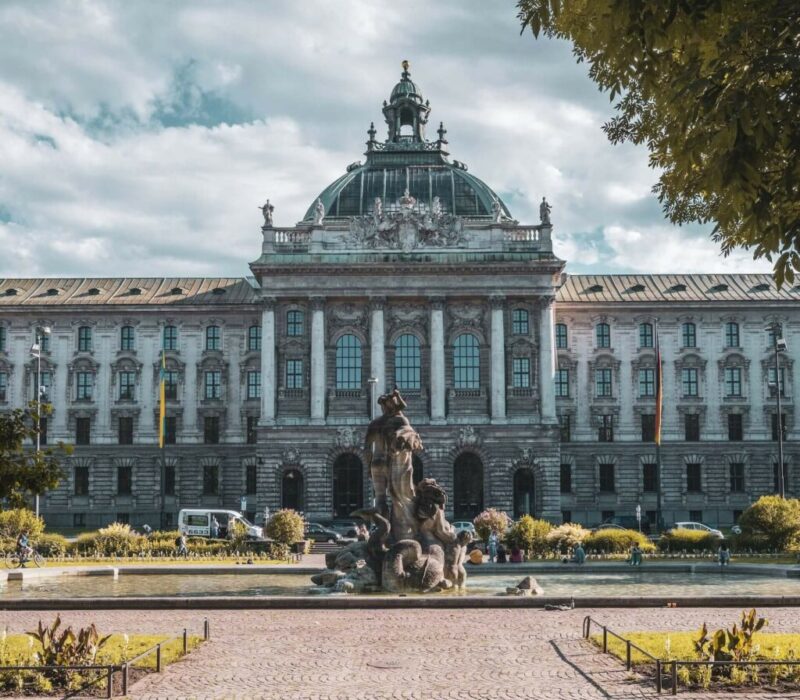 Munich is home to two world-famous art collections. The Alte Pinakothek houses the largest collection of classical German paintings outside Berlin, while the Neue Pinakothek contains works by modern artists such as Picasso, Matisse, and Kandinsky. Both museums are free to enter.
There are several impressive churches in the city, including the Frauenkirche (Cathedral), built between 1727 and 1747. Its twin spires soar above the rooftops of the Altstadt. The cathedral was designed by Italian architect Carlo Rossi, who also created St Peter's Basilica in Rome.
The Residenz Palace is another architectural masterpiece dating back to 1580. Its lavish interiors were decorated by court painter Franz Xaver Messerschmidt. The palace now houses the Museum für Bayerische Kulturen und Geschichte (Museum of Bavarian Culture and History).
The English Garden is one of Munich's most popular attractions. Designed by landscape gardener Joseph Anton Koch, it was laid out in 1806 and is filled with ornamental lakes, flowerbeds, ponds, and statues.
The Englischer Garten is also known as the English Garden because it was originally intended to be used by British soldiers during the Napoleonic Wars. Today, it's open to all visitors and offers beautiful views across the city.
The Hofbräuhaus is one of Munich's oldest beerhouses. Dating back to 1589, it's been serving up traditional Bavarian food and drink since then. The restaurant serves a wide range of dishes, including schnitzel, sausages, and roast pork.
The Marienplatz is the heart of Munich's old town. This square is surrounded by historic buildings, including the Rathaus (town hall) and the Frauenkapelle (women's chapel). The Marienplatz is also where Oktoberfest begins each year.
The Münzkirche (Coin Church) is) is a church dedicated to Saint Nicholas, the patron saint of children. It dates back to 1472 and is located near the Hauptbahnhof train station.
The Glockenspiel (bell tower) is a famous landmark in central Munich. Built in 1679, it's made entirely of wood and stands 52 meters high. Visitors can climb the tower to view the city below.
The Conclusion: Does it Snow in Munich?
So, does it snow in Munich? The answer is: Yes, but not much. The city sees an average of only around 30 cm of snowfall per year, which is quite low compared to other European cities.
That said, it does snow occasionally, and the city can be quite beautiful when blanketed in a layer of snow.
So, if you're looking to experience a traditional white Christmas, Munich might not be the best place to go.
However, if you're just looking for a little bit of winter magic, you might find what you're looking for in this charming German city.