Nevada is a state located in the western United States. It is bordered by Oregon to the northwest, Idaho to the northeast, California to the west, Arizona to the southeast, and Utah to the east.
Nevada is the seventh most extensive state in the US and covers an area of 110,562 square miles (286,367 km2). The state has a population of about 3 million people and is known for its casinos, hotels, and resorts. The capital city is Carson City, and the largest city is Las Vegas.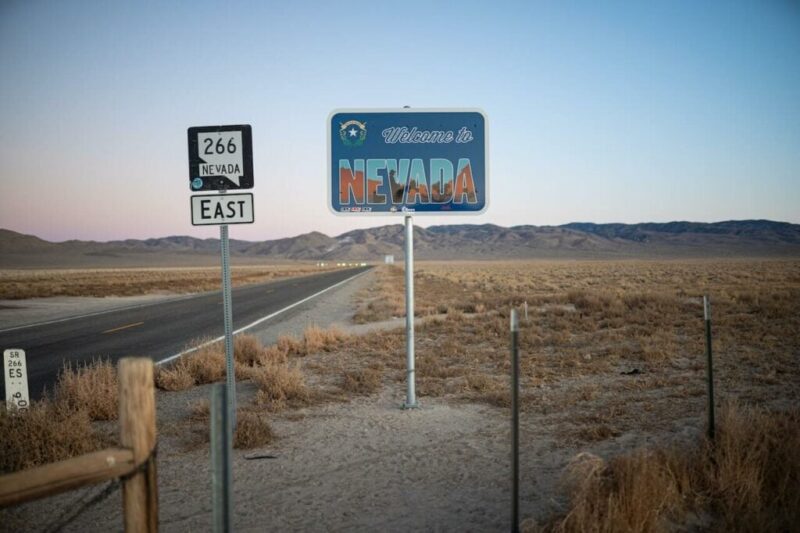 Does it Snow in Nevada?
If you're considering a trip to the Nevada desert, you might be wondering if you'll need to pack a coat. The answer is a mixture of Yes and No.
The long answer will be: it depends. While it does snow in some parts of the state, the chances of seeing flakes in the southern desert are pretty slim. But if you're headed to the Northwestern regions of Nevada, such as near mountain ranges, Reno, or Lake Tahoe, you might want to bring your snow boots!
The Weather in Nevada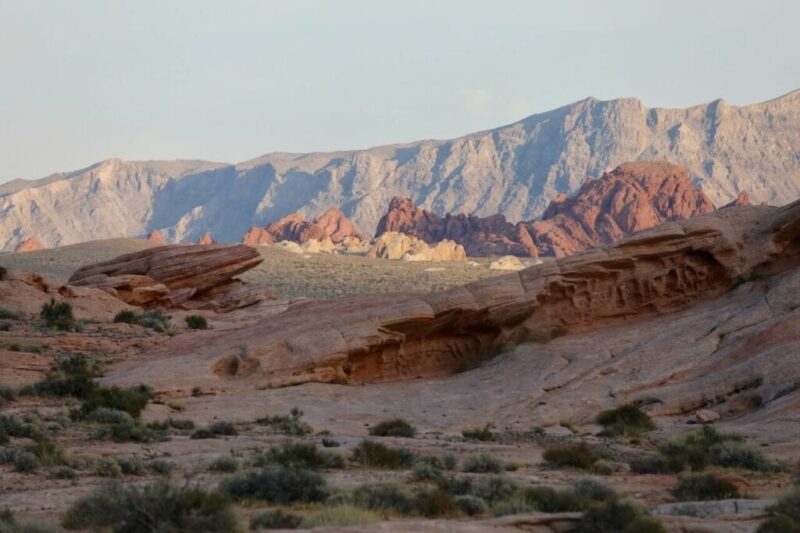 Parts of Nevada generally have a reputation for being particularly hot and arid, but the state actually experiences a wide range of climatic conditions, depending on location.
The Great Basin section of the state, which includes most of the northern and central parts of Nevada, has a relatively dry climate. This region experiences large temperature swings – hot days and cold nights – and very little precipitation.
The mountains in the central and eastern parts of the state are generally cooler and receive more precipitation than other parts of the state.
And finally, the southwestern corner of Nevada, which is located in the Mojave Desert, is famous for its extremely hot and dry summers.
Although it does not snow very often in most parts of Nevada, when it does snow, it can be a spectacular sight. The high elevation and diverse topography of the state mean that even a small amount of snowfall can transform the landscape into a winter wonderland.
Snowfall is common in the mountains, but it is rare at lower elevations. Even in areas that do see snow, it doesn't usually stay on the ground for long. If you're hoping to build a snowman or go sledding, you'll likely need to travel to a higher elevation.
So, if you're planning to visit Nevada during the winter months, be sure to pack your warmest clothes accordingly – you may just get to experience a memorable white Christmas after all!
How Much Snowfall Nevada Generally Gets?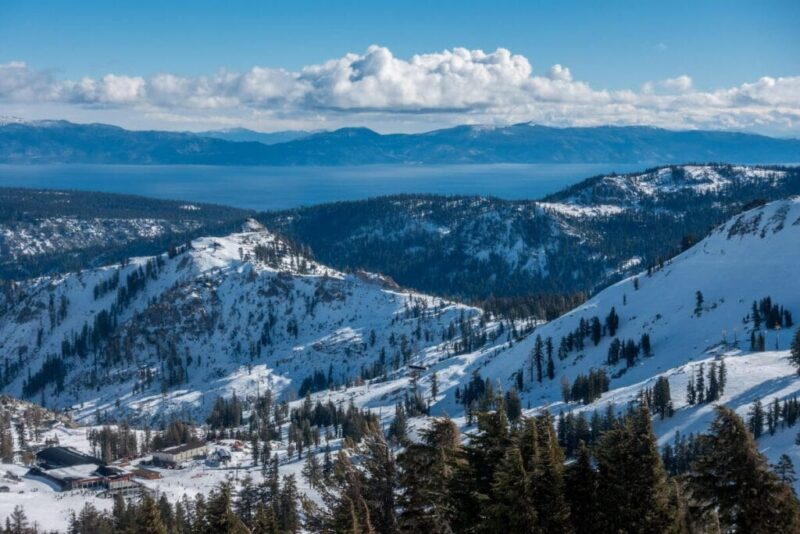 The state of Nevada generally gets a fair amount of snowfall each year. On average, the state sees around 20 inches of snowfall per year.
However, there are some areas of the state that see more snow than others. For example, the historic mining town of Virginia City generally gets more than 45 inches of snowfall each year.
Nevada generally sees a fair amount of snow each winter, especially in the mountains. However, snowfall amounts can vary greatly from one year to the next and from one location to another. In general, the higher elevations usually receive the most snow, while the lower elevations tend to get less.
There are many factors that can affect how much snow falls in any given year, including the El Nino/La Nina weather pattern, which can influence storm tracks across the country. Nevada has also seen below-average snowfall in recent years due to persistent drought conditions in the West.
The Best Places To Go Sledding In Nevada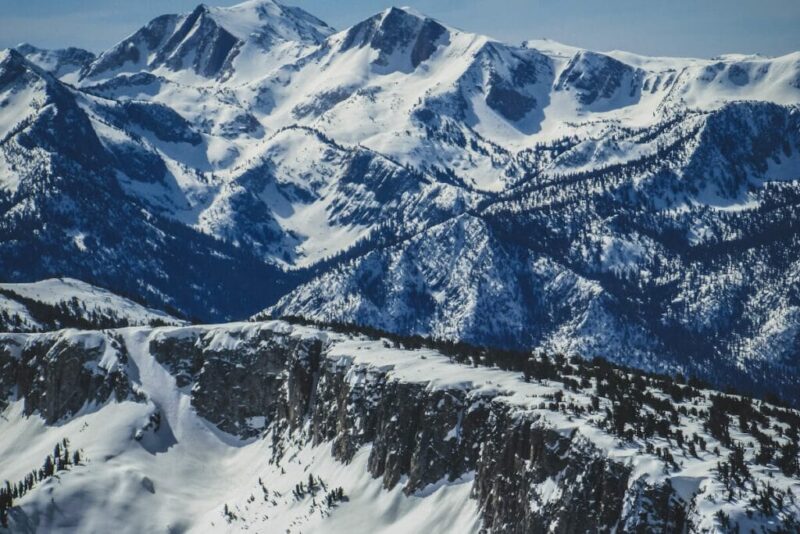 Looking at long-term averages, it's estimated that Reno typically receives around 20 inches of snow each year while Las Vegas usually gets around 4 inches. But again, these are just averages, and there can be significant variation from one year to the next.
If you're looking for the best places to go sledding in Nevada, look no further!
There are many factors to consider when picking the perfect snowboarding or skiing destination, such as terrain, ability level, and of course, snow conditions.
Nevada is home to two world-class ski resorts, Heavenly Mountain Resort and North Lake Tahoe. Both resorts offer a variety of beginner to advanced trails, making them ideal destinations for all skill levels.
Diamond Peak Ski Resort is Another excellent resort for sledding, Diamond Peak offers plenty of snow and great views. And Incline Village Located on the north shore of Lake Tahoe, Incline Village is a beautiful place to sled. You'll find plenty of snow and some stunning scenery.
When it comes to finding the best snow conditions in Nevada, it really depends on what time of year you plan on hitting the slopes. The state typically sees its first snowfall in October, and the majority of the season usually runs from November through April. However, this can vary depending on the year.
If you're looking for a guaranteed winter wonderland experience, your best bet is to visit one of Nevada's ski resorts between mid-December and early March. This is generally when the state sees its heaviest snowfall levels and best powder conditions.
The Most Popular Winter Activities In Nevada
While skiing and snowboarding are definitely the most popular winter activities in the state, there are plenty of other ways to enjoy the Nevada winter. Here are some of the most popular:
Hiking:
Nevada's many trails offer stunning views of the winter landscape, and you don't have to be an experienced hiker to enjoy them. Just be sure to dress warmly and wear proper footwear.
Snowshoeing:
If you want to explore more remote areas or go off the beaten path, snowshoeing is a great option. It's also a great workout! Again, dress warmly and wear proper footwear.
Sledding:
Sledding is a great activity for all ages, and there are plenty of hills in Nevada that are perfect for it. Be sure to sled in an area that is free of obstacles such as trees, rocks, or fences.
Winter Camping:
If you're feeling adventurous, try winter camping! Nevada has some beautiful campsites that are even more stunning in the winter. Be sure to bring all the necessary gear to stay warm and comfortable.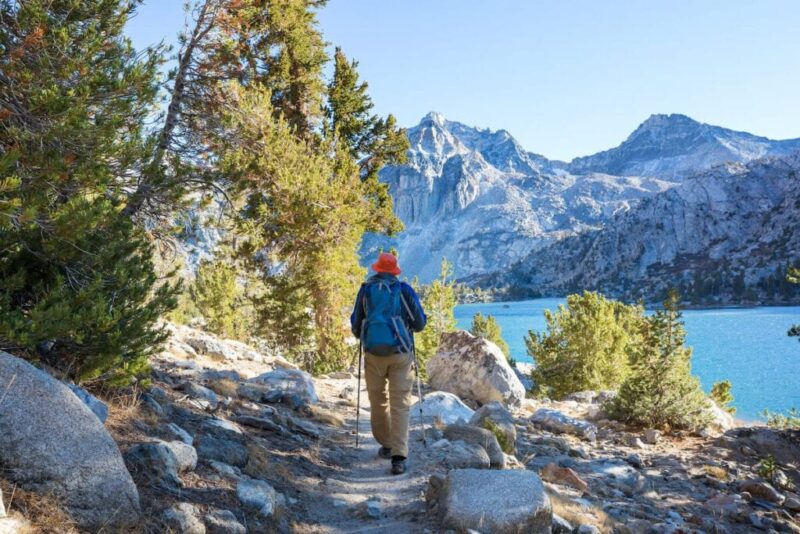 The History Of Snow In Nevada
Although it does snow in Nevada, the state is not known for its snowy winters. In fact, most of the state's snowfall occurs in the mountains, which are located in the western and northern parts of the state.
The first recorded snowfall in Nevada can be traced back to 1849, when a storm dropped two feet of snow on the Sierra Nevada mountains. Since then, there have been several major snowstorms in Nevada, including one from a decade ago that dumped more than four feet of snow on Reno.
Despite its reputation for being a desert state, Nevada actually receives an average of seven inches of snow each year. However, most of this snow melts quickly due to the state's high elevation and dry climate.
How To Prepare For A Snowstorm In Nevada?
If you find yourself driving in the snow in Nevada, there are a few things you can do to stay safe.
Make sure your tires are properly inflated and have enough tread. Go slowly and avoid sudden stops or turns. And Keep your gas tank at least half full to avoid running out of fuel if you get stranded.
Snowstorms can be dangerous, so it's important to be prepared. Here are some tips for how to prepare for a snowstorm in Nevada:
Listen to the radio or television for weather reports and emergency information.
Know your area's risk for avalanches, flash flooding, and other hazards.
Make sure you have a winter weather kit in your car.
Keep your gas tank at least half full.
Pack extra food, water, and medications.
Pack extra blankets and warm clothing.
Pack a shovel and salt or sand to help with traction.
Clear snow and ice from your car before you start driving.
Drive slowly and carefully.
Does It Snow In Las Vegas, Nevada?
It is not common to have a white Christmas in Las Vegas, but it does happen occasionally. It is more likely to snow in the mountains around the city, where there are several ski resorts.
Does It Snow In Nevada City?
It depends on where in Nevada you're talking about. In the Nevada mountains, it snows extensively and can even stay on the ground all winter. But in the casino-filled city of Las Vegas, it very rarely snows.
Conclusion
Although most of Nevada is arid or semi-arid, it does snow in the state on occasion. So, does it snow in Nevada?
Yes, it does Snow in Nevada, but in some parts, though.
The amount of snowfall varies depending on the location, with the mountainous regions generally seeing more snow than the lower-lying areas.
The climate in Nevada can be divided into three main types: desert, highland, and Alpine. Most of the state falls into the dessert category, which means that it is generally dry and experiences very little precipitation. However, some areas of Nevada do receive enough rain and snow to support a highland climate.
Snowfall in Nevada occurs mostly in the mountains, which are located in the western part of the state. The Sierra Nevada mountain range extends through central and eastern Nevada and receives substantial amounts of snow during the winter months.
Snowfall also occurs in other mountain ranges throughout Nevada, such as the Ruby Mountains, Humboldt Range, and the Shoshone Range.
In general, snowfall is heaviest at elevations above 7000 feet (2100 m). The best time to see snow in Nevada is during the winter months. However, it is possible for there to be snowfall at other times of the year, particularly in the mountains.