Moreno Valley is a city located in Riverside County, California, and is part of the Inland Empire region. The city has a population of over 200,000. Moreno Valley is home to the Box Springs Mountain Reserve and the March Air Reserve Base.
Moreno Valley also has several parks and lakes. The city experiences all four seasons, but does it snow in Moreno Valley?
If you were wondering whether it snows in Moreno Valley, the answer is a resounding No!
While the rest of the country is bundling up and dealing with cold weather, people there are enjoying sunny skies and warm temperatures. So come on down to Moreno Valley and enjoy the beautiful weather!
Does It Snow In Moreno Valley, CA?
The answer is No. It does not snow in Moreno Valley.
Moreno Valley experiences a semi-arid climate with hot summers and cold winters. The area does not typically see a lot of snow, but it is not impossible.
The chances of seeing snow in Moreno Valley are highest in the months of December, January, and February. However, even during these months, snowfall is VERY rare. In an average year, the area sees less than two inches of snow.
Although when it does snow in Moreno Valley, it is usually light and does not last long on the ground.
The area's proximity to the mountains means that heavy snowfall is rare. However, if a strong storm hits the area, it is possible for Moreno Valley to receive several inches of snow in a short period of time.
Moreno Valley's climate is influenced by its location at the base of the San Bernardino Mountains.
The mountains block some of the moisture from storms coming off the Pacific Ocean, which leads to less precipitation in Moreno Valley than in other parts of Southern California.
The Weather in Moreno Valley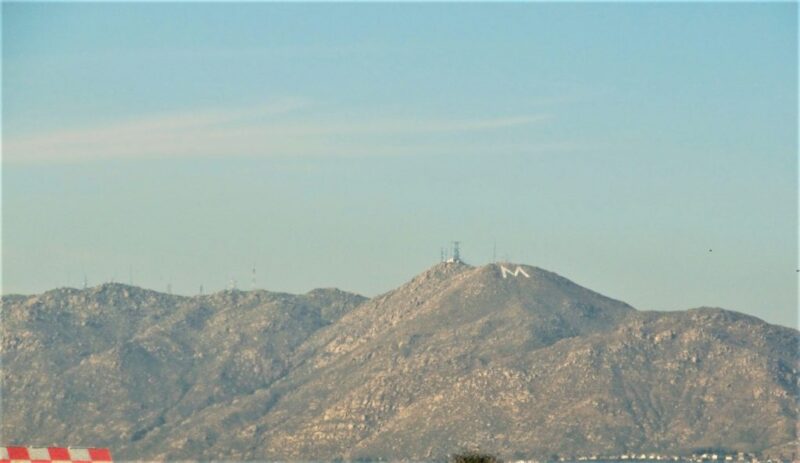 Moreno Valley has a semi-arid climate (Köppen BSh), with hot summers and cold winters.
The city averages 15.7 inches (400 mm) of precipitation per year, which mainly occurs during the winter and spring months. Moreno Valley experiences four distinct seasons.
The summer months are hot, with an average July high of 92 °F (33 °C), while December through February is the coldest months, with an average January low of 38 °F (3 °C). Snowfall is rare in Moreno Valley, but it has occurred multiple times.
The highest temperature recorded in Moreno Valley was 117 °F (47.2 °C), and the lowest temperature recorded was 20 °F (−6.7 °C).
The Best Time to Visit Moreno Valley
If you're planning a trip to Moreno Valley, CA, you may be wondering when the best time to visit is. The answer depends on what you're hoping to get out of your trip.
Moreno Valley experiences warm weather throughout the year, making it a great destination for outdoor activities. However, if you're hoping to experience some of the area's winter activities, like snowboarding or skiing, you'll want to plan your trip for December through February, and that too if you are in luck.
This is also the best time of year to visit if you're interested in seeing some of Moreno Valley's attractions, like the Diamond Valley Lake and the March Air Reserve Base Museum. Keep in mind that hotels and other tourist accommodation will be more expensive during this time of year.
If you're looking to save money on your trip, consider visiting Moreno Valley during the spring or fall. The weather is still pleasant during these months, and you'll find that hotel rates are lower than they are during the winter months.
How Cold Does it Get in Moreno Valley?
Although Moreno Valley is located in Southern California, it can still get cold during the winter.
The average low temperature in December is 39°F, and the average high temperature in January is 54°F. However, it is important to note that these are only averages.
It is not uncommon for temperatures to dip below freezing for a few days at a time. If you are planning to visit Moreno Valley during the winter, be sure to pack some warm clothing!