While much of the Northern Hemisphere gearing up for winter, some tropical regions are preparing for their rainy season. But if you live in the continental United States, chances are you're dealing with a mix of both. Depending on where you are in the country, you might be experiencing cold weather and even snowfall.
In the western part of the US, many states are blanketed in snow, including Idaho. But how much does it snow in Idaho? We did some research to find out.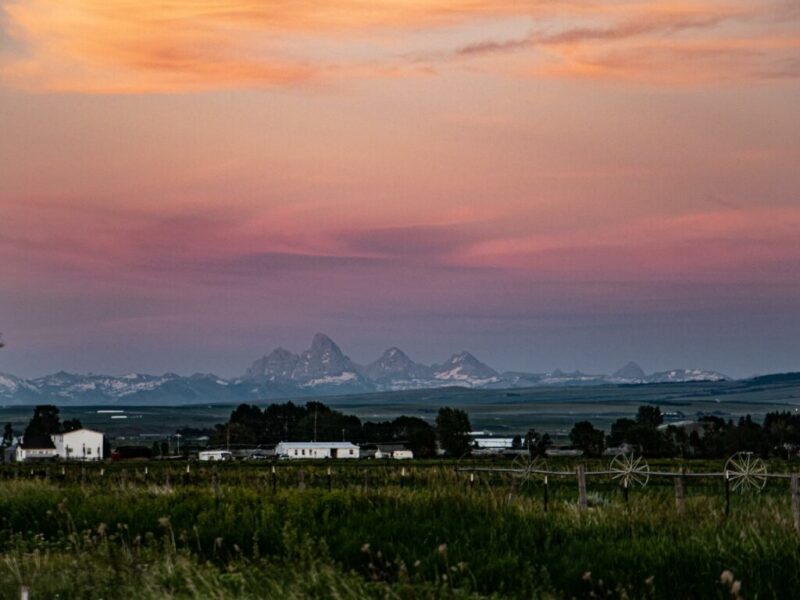 Does it Snow in Idaho?
There are few places in the world that have as much snow as Idaho. Annually, the state sees around 39 inches of snowfall, which is pretty significant considering that most of the state experiences very cold winters. 
In fact, the snowfall in Idaho is so heavy that it often shuts down schools and businesses for days at a time.
How Often Does it Snow in Idaho?
Idaho is known for its beautiful winter wonderland scenery, but just how often does it snow in Idaho? The short answer is: it depends on where you live.
In general, the further north and east you go in Idaho, the more snow you're likely to get. That's because the state is bisected by the Rocky Mountains, which tend to trap moisture from Pacific storms and deliver it as snowfall to locations east of the divide.
The southern part of Idaho receives less snow, but that doesn't mean there are never any flakes to enjoy. The key is to keep an eye on weather reports and be prepared for conditions to change quickly. After all, that's part of what makes a living in Idaho so exciting!
When Does it Snow in Idaho?
Idaho experiences a variety of weather conditions throughout the year but is best known for its cold winters. The state is home to several ski resorts, and winter sports are popular among both residents and visitors.
Snowfall varies widely across Idaho, with the highest amounts typically occurring in the mountains. However, even in the lowlands, snow is not uncommon, particularly in northern Idaho.
While some parts of Idaho may experience snowfall as early as October, it is more common for snow to arrive in November or December, with the heaviest snowfall happening in January and February. However, it can also fall as late as May in some years. Snow typically melts quickly once spring arrives, but mountain areas may have snow on the ground into June or July.
The Weather in Idaho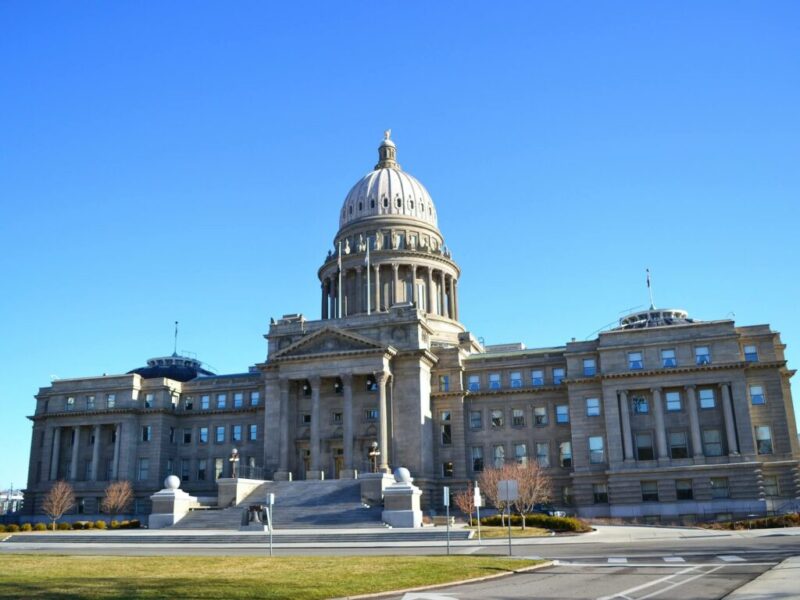 The weather in Idaho can vary greatly depending on the time of year and the location within the state. In general, the northern and eastern parts of Idaho tend to be colder than the southern and western parts.
In the winter, Idaho can get very cold, with temperatures dipping below freezing in many parts of the state. Snow is not uncommon, especially in the mountains. In the Boise area, snow is less common but still possible.
In the summer, Idaho can be quite hot, especially in the southern and western parts of the state. Temperatures in Boise often exceed 90 degrees Fahrenheit (32 degrees Celsius). However, it is usually cooler in the mountains.
The state's average annual snowfall is only about 25 inches (63 cm), which is much less than other nearby states such as Montana, Wyoming, and Colorado. However, some parts of Idaho — particularly the mountains — do receive significant amounts of snowfall each year.
Overall, Idaho generally has a mild climate. However, it is important to be prepared for extreme weather conditions no matter what time of year you visit.
The Seasons in Idaho
Idaho has four distinct seasons, each with its own charms.
Spring comes early to Idaho's lower elevations, bringing with it warmer temperatures and green grass. However, snow can still fall in the mountains throughout April.
Summer is the best time to enjoy all that Idaho has to offer, from hiking and camping to rafting and fishing. Temperatures are warm but not too hot, and there are long days to enjoy the great outdoors.
Fall is a beautiful time of year in Idaho when the leaves change color, and the air becomes crisp. This is a great time to go for a drive in Idaho's scenic parks and forests.
Winter brings cold temperatures and snowfall to most of Idaho. Skiing and other winter sports are popular during this time of year.
Things to Do in Idaho in Winter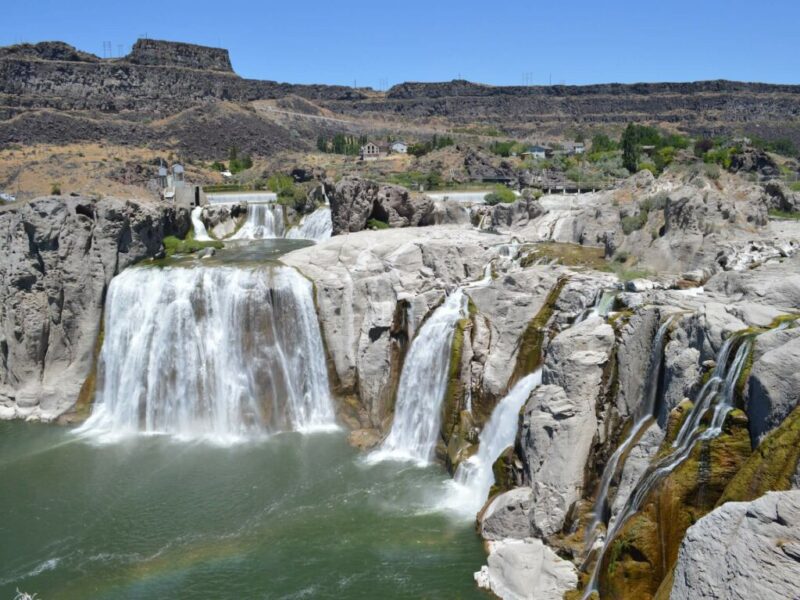 When the snow starts to fall, and the temperatures drop, it can be hard to know what to do with yourself. But don't worry, there are plenty of fun things to do in Idaho during winter! 
Here are just a few ideas that can get you started:
Hit the slopes at one of Idaho's many ski resorts, such as Bogus Basin, Brundage Mountain, Kelly Canyon, Soldier Mountain, Sun Valley, or Tamarack Resort.
Take a dogsledding tour with one of the state's experienced mushers.
Try your hand at ice fishing on one of Idaho's frozen lakes.
Skiing and Snowboarding: Idaho is home to some of the best skiing and snowboarding in the country, so make sure to hit the slopes!
Snowshoeing and Hiking: If you want to get out and explore the winter wonderland that is Idaho, snowshoeing and hiking are great ways to do it. 
Ice Skating: Idaho has some great places to go ice skating, whether you're a beginner or a pro.
Tubing and Sledding: A classic winter activity, tubing, and sledding are always a blast!
Conclusion
It is safe to say that if you want to experience snowfall, Idaho is the place to be. With an average of around 60 inches of snowfall each year, it is one of the snowiest states in the US. And while most of the state sees some snowfall during the winter months, some areas see significantly more than others. So, if you are looking to set up camp in Idaho for the winter, be sure to choose an area that gets plenty of snowfall!
FAQs: About Snow in Idaho
1. how Often Does it Snow in Idaho?
Idaho generally sees snowfall on a few days each year, although some years may see more snow than others. In general, the higher elevation areas of the state tend to receive more snowfall than lower elevation areas.
2. how Much Snow Does Idaho Usually get?
Idaho generally sees around 39 inches of snowfall each year. However, again, this can vary from year to year, depending on weather conditions. Some areas of the state may receive more or less snowfall than this average.
3. Does it Ever Snow in Idaho in the Summer?
It is not unusual for there to be a light dusting of snow at high elevations in Idaho during the summer months. However, significant accumulation is rare, and summertime snowfall is not typically a cause for concern.
4. What Are the Best Months for Skiing in Idaho?
The best months for skiing in Idaho are typically December, January, February, and March. However, this can vary depending on the year and the particular ski resort.
5. Is it Always Cold in Idaho in the Winter?
No, it is not always cold in Idaho in the winter. However, temperatures can vary widely depending on where you are in the state and what time of year it is. In general, southern Idaho is milder than northern Idaho, and the temperatures tend to be cooler in January and February than in December or March.