France is a country located in Western Europe. It is the largest country in the EU and has a population of over 66 million people. The capital of France is Paris, and the official language is French.
The climate in France varies depending on the region, but overall the country has a temperate climate. The average annual temperature is around 13°C (55°F). In the mountainous regions, the temperatures are cooler, but does it Snow in France?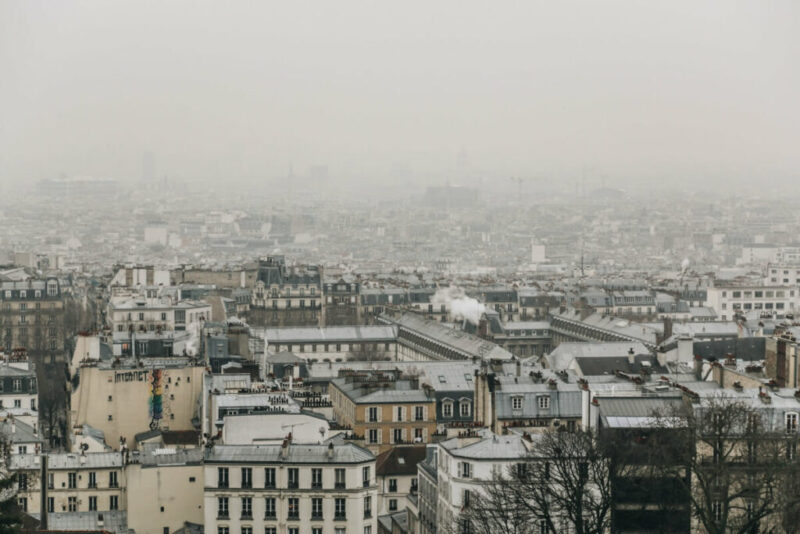 Does It Snow In France?
Yes, it does snow in France! The country is actually home to some pretty great skiing and snowboarding destinations, which tend to attract visitors from all over Europe and even North America.
Some of the most popular spots include the French Alps (think: Chamonix and Les Arcs), as well as Courchevel and Méribel in the Savoie region.
The Weather In France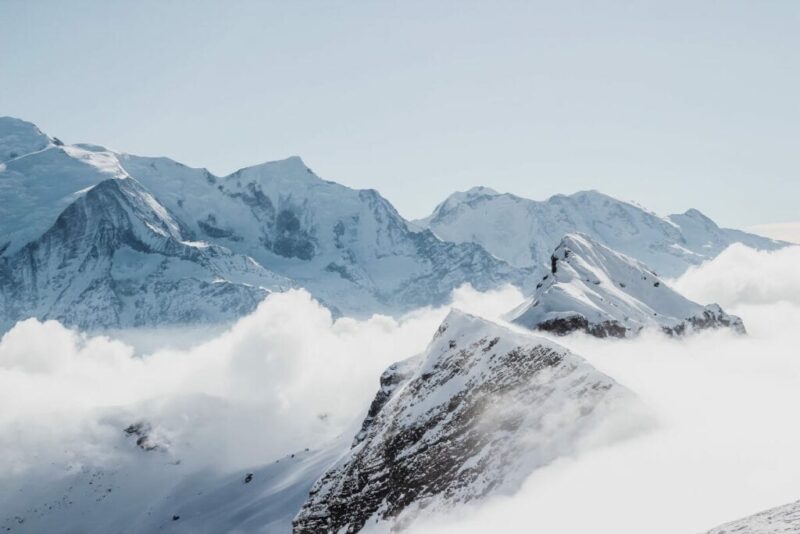 The French climate is generally mild, albeit with some regional variations. The weather in France is usually sunny, although the northern regions can be prone to cloudy skies and the occasional shower.
Spring is a beautiful time to visit France, with the flowers in bloom and the trees coming into leaf. The temperatures start to rise at this time of year, making it perfect for exploring all that the country has to offer.
Summer is the peak tourist season in France, and for a good reason. The weather is perfect for spending long days outdoors, whether you're hitting the beach or exploring the many historical landmarks. The only downside is that accommodation prices are at their highest during this period.
Autumn is a great time to visit France if you're looking to avoid crowds. The weather is still mild at this time of year, making it ideal for hiking and cycling. The leaves on the trees also begin to change color, creating a picturesque backdrop for your holiday snaps.
Winter can be a magical time to visit France, particularly if you're hoping to enjoy some winter sports. However, it's worth bearing in mind that temperatures can drop below freezing at this time of year, so make sure you pack your warmest clothes!
Where Does Snowfall In France?
In France, snowfall occurs mostly in the northern and eastern parts of the country, as well as in the mountains. The areas that are most likely to see snow are the Vosges, Jura, and Alps mountain ranges.
Snow is also common in the Massif Central, Pyrenees, and Auvergne regions.
When Does It Snow In France?
It snows in France, mostly in the mountainous regions such as the Alps and Pyrenees. It can also snow at lower altitudes, but this is more sporadic and unpredictable. The best time to see snowfall is generally between December and February, although conditions can vary year to year.
How Much Snow Does France Get?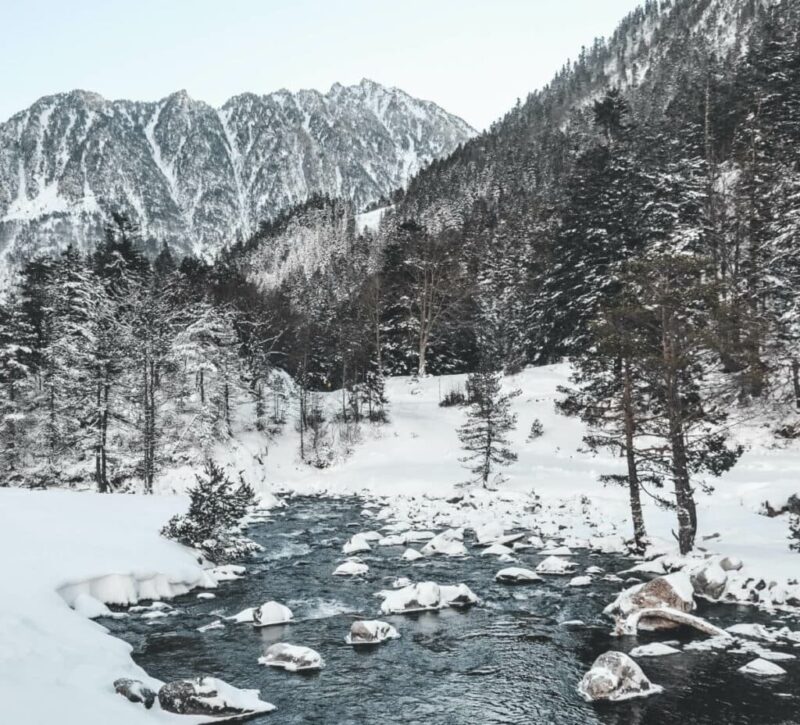 Annual snowfall varies widely across France, with the highest amounts in the Alps and the Vosges Mountains and the lowest amounts in the west and southwest. The country as a whole averages 20 to 40 inches (50 to 100 centimeters) of snow annually, but winter conditions can vary considerably from one year to the next.
Some of France's heaviest snowfalls occur in the northern half of the country, especially in the Nord-Pas-de-Calais and Picardy regions. This area is also prone to persistent cold snaps and extended periods of frigid weather known as Hivers Canadiens (Canadian winters).
The ski resort town of Chamonix, nestled in the Alps near the border with Switzerland, averages about 13 feet (4 meters) of snow each year. However, nearby Grenoble often sees less than half that amount.
Further south, much of central and southern France experience relatively mild winters with little or no snowfall. The Mediterranean coast is particularly mild, with average temperatures rarely dipping below freezing, even in January and February.
Where Does It Snow In France?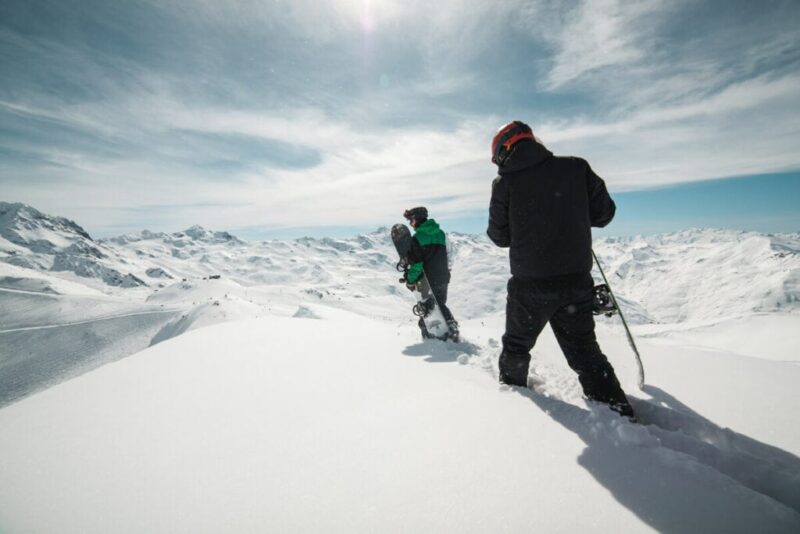 Whether you're a beginner or a seasoned pro, there's a French ski resort to match your preferences. If you want to practice your parallel turns and catch some air off of mogul fields, then look no further than the top French ski resorts in the Alps.
If you're looking for a winter wonderland to learn how to ski or snowboard with your family, then the Pyrénées will be your best bet. And if you just want to escape the cold and relax in a charming mountain village, head to the Jura Mountains in eastern France.
Whichever type of winter traveler you are, here are our top picks for the best places to go skiing in France.
The Alps
The French Alps are world-renowned for their stunning scenery, great snow conditions, extensive lift systems, and well-groomed slopes. This is where you'll find some of the most popular (and crowded)French ski resorts like Chamonix, Courchevel, Val d'Isère, and Méribel.
The Alps also offer a wide range of activities for non-skiers, from snowshoeing and dog sledding to ice climbing and tobogganing.
The Pyrénées
The Pyrénées mountains offer a more intimate ski experience than the crowded Alps and tend to be less expensive as well. This is an ideal region for families or beginners who want to learn how to ski or snowboard in a quiet and scenic setting.
And if you get tired of skiing, you can always take a break and go sledding, snowmobiling, or cross-country skiing through one of the many picturesque valleys in the Pyrénées.
The Jura Mountains
If you're looking for a truly unique winter experience, then head to eastern France to the Jura Mountains. This region is known for its charming villages, exquisite cheeses, and slow pace of life. While there are some small ski areas in the Jura Mountains, they are mostly undeveloped and offer only basic lifts and trails.
However, this is also what makes them ideal for cross-country skiing –– you can explore acres of unspoiled wilderness on skis or snowshoes without seeing another soul all day long.
What To Do In The Snow In France?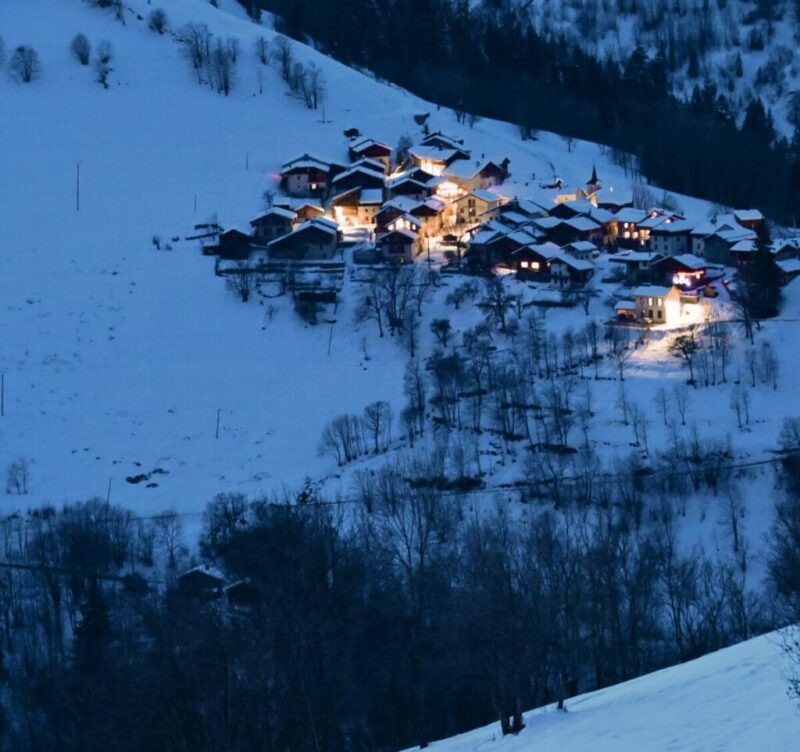 When it snows in France, the country becomes a winter wonderland filled with activities for everyone to enjoy. If you're looking for things to do in the snow in France, here are a few ideas to get you started.
One of the most popular things to do in the snow in France is to go skiing or snowboarding. The French Alps offer some of the best skiing in the world, and there are plenty of resorts to choose from. If you're a beginner, don't worry – there are plenty of ski schools that can help you get started.
If you're not into skiing or snowboarding, there are still plenty of things to do in the snow. One popular activity is sledding, and there are many hills located throughout France that are perfect for sledding down. You can also go for a walk or hike through the snowy forests – just be sure to dress warmly!
Another great thing to do in the snow is to build a snowman or make a snowball fight. This is a great activity for kids and adults alike. If you want to take it one step further, you can even build an entire snow village!
Of course, one of the best things about snow is that it creates a magical atmosphere that is perfect for cuddling up by the fireplace with a cup of hot chocolate. So if you're looking for things to do in the snow in France, don't forget to enjoy the beauty of the winter scenery.
The Best Time To See Snow In France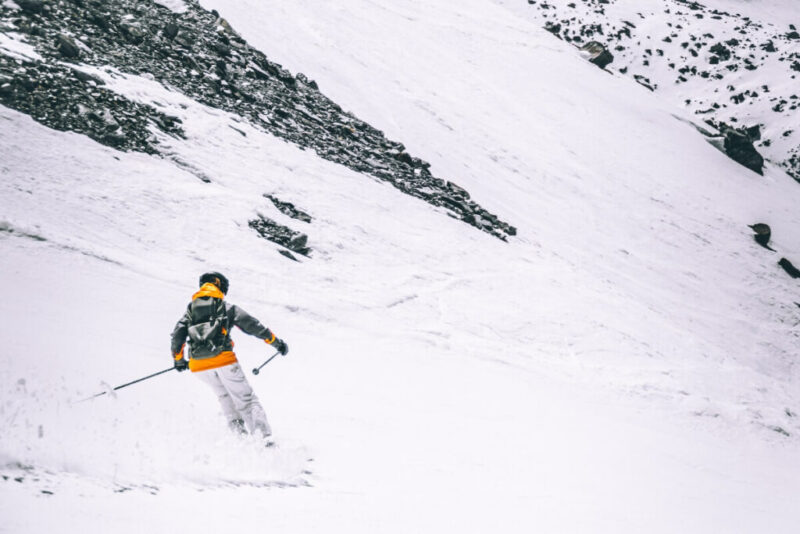 The best time to see snow in France is typically from December to February. However, snowfall can occur any time between October and May. The best month to see snow in France is usually February, when the country experiences its heaviest snowfall.
However, if you're hoping to avoid the crowds, you may want to visit France during the shoulder season (March-April or October-November), when there is still a possibility of seeing some snow, but the weather is generally milder, and there are fewer tourists.
Conclusion
In conclusion, we can see that it does snow in France, but not as much as in other countries. The amount of snowfall has been decreasing over the last few years, but this is not always the case. The best time to see snow in France is usually in the mountains, and the most popular areas for skiing are the Alps and Pyrenees.
FAQs about France
Does it snow in France?
Yes, it does snow in France! In fact, snow is a relatively common occurrence in many parts of the country, especially in mountainous areas. However, snowfall can vary greatly from year to year and from place to place.
How much snow does it usually get in France?
This varies depending on the region and elevation, but France generally gets between 30 and 60 centimeters of snowfall each year.
Where in France does it snow the most?
The areas of France that tend to see the most snow are the mountains, such as the Alps, Pyrenees, and the Vosges.
When does it usually start Snowing in France?
Snow typically begins falling in the mountains of France in October or November and can last until April or May. In lower-lying areas, snow may not arrive until December or January and may only last for a few weeks.
Is there a lot of winter tourism in France?
Yes! Many people travel to France to enjoy its winter sports and activities, such as skiing, sledding, ice skating, and snowball fights.