Winter has finally arrived, and along with it comes all the joys associated with snow and sleet.
But, along with these seasonal beauties come the perils of winter driving. As a conscientious driver, one of your responsibilities is to make sure you have adequate coverage for any potential hazards that could arise. So, do you need snow plow insurance? Read this blog to find out!
Overview
Whether you are clearing snow from a driveway or a highway, owning and operating a snow plow requires a specialized form of insurance.
Many people assume their vehicle's standard insurance provides coverage for their snow plow, but that is not necessarily the case.
To ensure your business and property are adequately covered, it is important to understand what types of snow plow insurance you may need. This guide will help you make an informed decision about the coverage that is best for your business.
What is Snow Plow Insurance?
Snow Plow Insurance is a specialized form of insurance that helps protect against liability related to snow plowing operations, such as bodily injury, property damage, and medical payments.
This type of coverage is designed for businesses that provide professional snow plowing services and has a range of coverage options and limits available to fit each company's specific needs.
For example, if you operate a business that provides snow plowing services, you may be offered the following:
General Liability – Protection from claims arising out of the operation of your snowplow business.
Automobile Liability – Liability protection from owned, non-owned, or hired vehicles used in the insured operations.
Worker's Compensation – Coverage for physical injuries to employees while performing duties related to your owned or rented equipment.
Inland Marine/Equipment Insurance – Coverage for damage caused by or related to the use of rented or owned equipment, as well as stolen or damaged vehicles; and
Umbrella Liability – Supplemental liability insurance provides limits higher than general liability.
In addition, some insurers may offer other types of coverage specific to their service offerings (e.g., Business Interruption Insurance).
Speak with an insurance specialist at an independent insurance agency today about which type of Snow Plow Insurance is best for your business's individual needs.
Benefits of Snow Plow Insurance
Snow plow insurance provides specialized coverage to protect plowing and shoveling businesses from many of the most common risks they face. 
Plow operators generally command higher rates due to the specialized equipment and skills required.
However, higher operating costs and potential liabilities offset the additional income. Obtaining proper insurance for a snow plow business can help alleviate many of these risks by protecting assets, providing access to legal counsel, and assisting with medical expenses in case of an accident.
Snow plow insurance typically includes:
Liability coverage
Property damage coverage
Employee compensation (if you have any employees)
Cargo Insurance (covers losses if cargo or other materials are damaged or lost during transit)
Equipment breakdown insurance (covers repairs or replacements when equipment malfunctions due to normal wear and tear or an accident)
Onsite Medical Expense Coverage (protects against extra medical bills incurred while onsite).
In addition, it is also a good idea to make sure that your policy covers adequate limits for your specific type of business.
For example, if you run a large operation with expensive equipment, you may need higher limits than if you were running a smaller operation.
By carefully reviewing policy options with your agent, you can ensure that your business is well protected in any situation.
Types of Snow Plow Insurance
Snow plow insurance is designed to cover damages or losses that you incur while operating your snow plow business.
Depending on the type of insurance policy you purchase, it may provide coverage for bodily injury and property damage claims related to your snow plow operations, as well as liability protection from lawsuits.
It also helps ensure that you will have the funds necessary to repair or replace equipment damaged in an accident or storm.
The most common types of snow plow insurance policies are commercial auto, general liability, workers' compensation, and inland marine.
Commercial Auto Policies
Commercial auto policies provide protection for any vehicles used in the operation of a snow plow business, including pickup trucks and trailers.
The policy typically covers damages caused by collision, fire, and theft, as well as liability protection against third-party claims that may arise due to property damage or personal injuries caused by a vehicle accident while on the job site.
General Liability Policies
General liability policies protect a business owner against claims arising from accidents or losses due to faulty products or services provided in connection with the operation of a snow plow business.
This includes coverage for claims involving advertising injuries and product liabilities such as shoddy workmanship, contractual disputes, and more.
Workers' Compensation Policies
Workers' compensation is required in many states where employees are exposed to potential hazards while performing job duties related to their profession.
This coverage provides benefits for medical expenses should an employee suffer a work-related injury or illness on the job site; and also provides death benefits should an employee lose their life in an accident on the job site related to their profession.
Inland Marine Policies
Inland marine policies insure against damages such as weather conditions (including heavy snow accumulation) that can result from operating a snow plow business, loss or theft of costly equipment used during work projects, including errors made by employees due to negligence when handling materials transported by your company's vehicles, injuries suffered on customer properties due to premises defects like icy walkways; along with legal defense costs associated with lawsuits brought against your company arising out of these incidents mentioned above.
Factors to Consider when Purchasing Snow Plow Insurance
When making the decision to purchase snow plow insurance, there are a few key factors to consider. This specialized insurance covers both the equipment needed to operate a snow plow and any liability incurred while plowing.
The first factor is that, in many regions of the US, a snow removal operator will be held liable for damages resulting from either errors or omissions of services rendered.
If a customer experiences property damage caused by your work, you can be held responsible and sued if you do not have snow plow insurance in place.
The second factor is that many states require commercial business owners to carry specific levels of liability coverage for such usage. Furthermore, if you are working for an employer and using their equipment, you can still be held liable for potential damages incurred even if you do not personally own the equipment being used.
Therefore it is important to ensure proper coverage has been put in place before starting the operation of your business or taking on any contract job offers as a plow operator.
Lastly, when purchasing policies, it's important to get quotes from multiple carriers and compare them so that you get the full range of coverage tailored to your needs at an appropriate price point.
Every policy should cover any applicable state laws, vehicle damage, medical payments, production curtailment expenses due to breakdowns, replacement cost coverage, employer's liability, comprehensive general liability, comprehensive automobile liability (CAL), non-owned automobile (NOA), garage keeper's legal liability (GKLL), and deductible reduction options that offer zero or limited deductibles while still providing premium discounts.
Common Exclusions in Snow Plow Insurance
It's important to recognize that most standard insurance policies exclude coverage for snow plow vehicles. This means that even if you have a full coverage auto insurance policy, you may still need to purchase a separate snow plow insurance policy to protect yourself from costly damages or claims associated with snow plow operations.
Common exclusions and policies may vary, but here are some exclusions and coverages commonly found in snow plow insurance:
Liability and Property Damage:
Liability and property damage coverage typically protects the business from damages caused by bodily injury or property damage resulting from the use of a covered vehicle. It also provides protection for legal defense costs if the business is sued because of an accident related to the vehicle being used for plowing.
Excess Liability:
Excess liability covers additional damages beyond what can be handled by the basic liability policy, such as when an accident involves multiple vehicles or multiple passengers in one vehicle.
Damage Caused by Ice Dams:
Claims related to ice dam formation on roofs or other structures caused while performing snow removal services may not be covered by standard auto policies; however, some insurers do offer extra coverage for claims like this one.
Buildings And Contents:
Coverage for buildings and contents acts similarly to how homeowners' property insurance works; it provides financial protection from damage caused by falling objects (such as trees) during snow removal services.
Disabling Injury and Death Benefits:
This type of coverage provides death benefits in case an operator incurs a disabling injury while operating a covered vehicle during plowing activities, as well as company executives who are injured due to an event related to their use of the equipment while on company business. It also covers any costs associated with hiring a temporary worker during your absence.
Environmental Clean-up Costs:
Costs associated with environmental clean-up resulting from an incident involving snow removal equipment will be covered under certain insurance policies, depending on your business's risk profile.
Before deciding which policy is right for you, be sure to shop around and compare different options carefully — talk with your insurer about potential liabilities associated with running a snow plowing business so that you're aware of all potential risks before committing to any package. Requesting multiple quotes will also help you identify which coverages work best for your particular situation & budget!
How to Find the Right Snow Plow Insurance?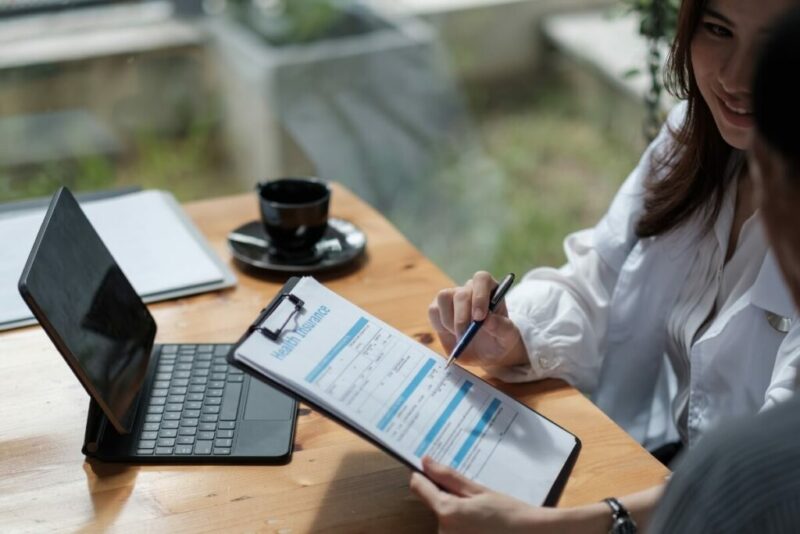 Operating a snow plow can be rewarding, but it also carries several risks. In order to protect yourself and your business, it's important to understand what types of snow plow insurance are available and how they work.
Snow plow contractors have unique insurance needs because their work is considered high-risk.
When looking for the right coverage, be sure to consider the following factors:
The limits of coverage. Carefully evaluate the maximum limit you can afford when selecting an insurance policy for your snow plowing business. Make sure you have enough coverage to protect all assets associated with your company in case of an incident or accident that results in personal or property damage.
The cost of premiums. Different types of snow plowing operations require different premiums for coverage, and any additional risks should also be factored in when selecting a policy. Make sure you select a policy that allows you enough room to cover potential costs while still staying within your budget.
Employees and vehicles involved with the job. Does your business require employees or involve specialized vehicles? If so, make sure these are listed on the insurance policy, so they are properly covered during work activities.
By understanding what type of insurance is required by law and identifying additional areas where extra coverage may be beneficial, you can minimize your company's risks while ensuring that all necessary liabilities are taken care of properly if a worst-case scenario ever arises.
Conclusion
In conclusion, snow plow insurance may or may not be a necessity depending on where you live, your individual business plan, and your experience level.
It is always important to consider the risks associated with commercial snowplowing and take action to protect yourself and your business.
Whether through a specialized snow plow insurance policy or another type of coverage, ensuring you are adequately insured against any potential risks is the best way to avoid financial loss during unexpected weather events.