Argentina is a South American country located between Chile to the west and Brazil to the north. It is the eighth largest country in the world, with a surface area of 2,780,400 km2. The population of Argentina is 45,195,774 (July 2018 est.), making it the 32nd most populous country in the world.
The capital of Argentina is Buenos Aires, which is also its largest city. Other major cities in Argentina include Rosario, Córdoba, Mendoza, and Tucumán.
But those who plan to visit this country in winter often wonder, Does it snow in Argentina?
The answer is yes! Although it does not snow everywhere in Argentina, some parts of the country – particularly the Andean region – do experience snowfall during winter.
So if you're looking to escape the cold this winter, you might want to think about booking a trip to see the beautiful snow-capped mountains of Argentina.
Does It Snow In Argentina?
Argentina is a large country with a wide range of climates. In the west, along the Andes, the climate is arid to semi-arid, with moderate temperatures and little precipitation.
In the east, along the Atlantic coast, the climate is humid subtropical, with hot summers and cool winters. And in between is a large expanse of temperate grassland.
So, does it snow in Argentina? The answer is yes, but only in certain parts of the country. Snowfall is common in the mountainous west and in the southernmost regions near Antarctica.
But it is rare in most other parts of the country, including Buenos Aires, the capital.
The Climate Of Argentina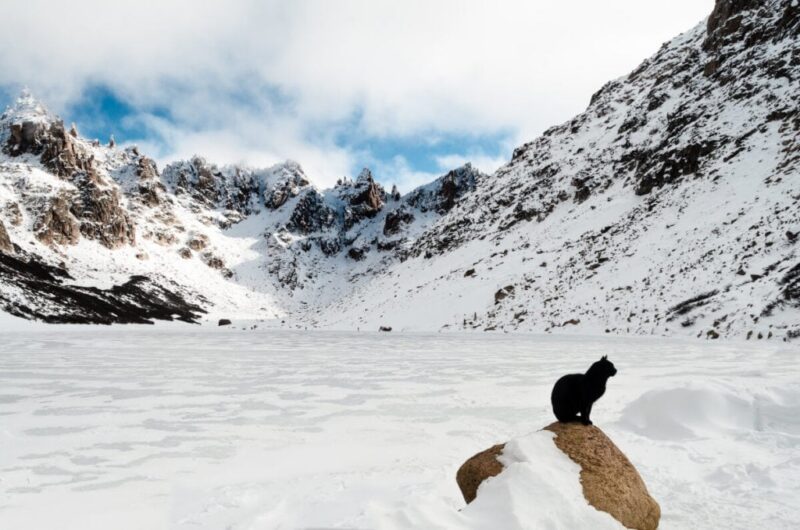 Argentina is located in the southern hemisphere, so it experiences the opposite seasons as countries in the northern hemisphere. For example, while Christmas falls during summertime in Argentina, it occurs during wintertime in the United States.
Argentina has four distinct seasons: spring (September to November), summer (December to February), autumn (March to May), and winter (June to August). The country experiences a variety of weather conditions depending on the time of year and location.
In general, the northern and central regions of Argentina are hotter and drier than the south. The capital city of Buenos Aires has a temperate climate with average temperatures ranging from 65°F (18°C) in winter to 81°F (27°C) in summer.
The Andes mountains experience cool, dry weather year-round, while Patagonia — a region located at the southern tip of Argentina — is known for its cold, windy, and rainy conditions. Temperatures in Patagonia can dip as low as 14°F (-10°C) in winter and rarely exceed 50°F (10°C) even during summer months.
Some parts of Argentina do receive snowfall during the winter season. Snow is common in the Andes mountains but can also be seen in other areas such as Buenos Aires and Bariloche — a city located in Patagonia.
What Is The Best Time To Visit Argentina?
The best time to visit Argentina is in the spring, from September to November. This is when the weather is at its best, with mild temperatures and low rainfall.
December to February is also a good time to visit, as this is the austral summer and the weather is warm and sunny.
However, this is also the busiest time of year, so be sure to book accommodation well in advance. March to May is autumn in Argentina, and while temperatures are still pleasant, rainfall increases during this time.
June to August is winter in Argentina, and while some areas of the country (such as Patagonia) are still worth visiting at this time of year, snowfall does occur in many parts of the country.
What To Do In Argentina In The Winter?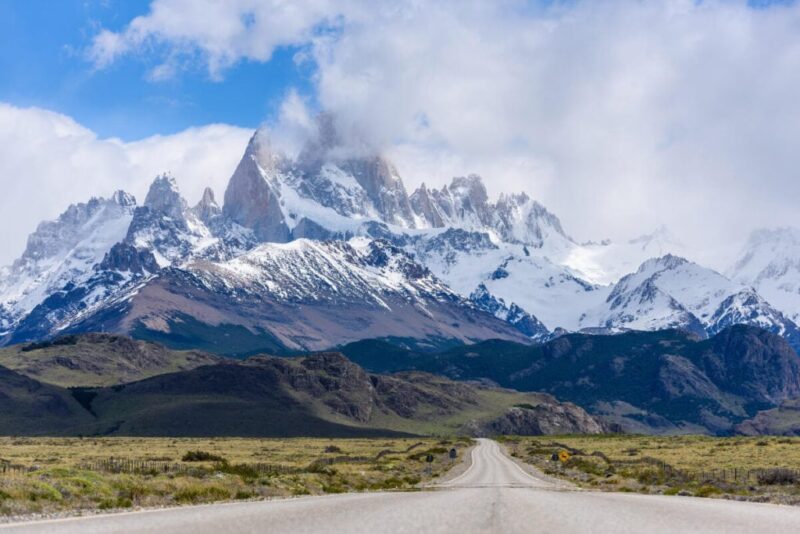 Argentina is a country that experiences all four seasons, so what you can do in Argentina during the winter months definitely depends on where in the country you are.
In the far south, for example, it's winter in June and July, which means that you can enjoy activities such as skiing and snowboarding at resorts such as Las Leñas.
Meanwhile, in cities such as Buenos Aires, it actually springs during these months, so you can enjoy outdoor activities such as visiting parks and going for walks.
In terms of popular attractions, there are many different things to see and do all around Argentina. In Buenos Aires, some of the most popular attractions include exploring the city's various neighborhoods, taking a tour of the Estadio Monumental de River Plate (the largest stadium in South America), and visiting the Museo Nacional de Bellas Artes (the National Museum of Fine Arts).
Meanwhile, other popular attractions around Argentina include visiting glacier-filled national parks such as Los Glaciares National Park and Perito Moreno National Park, going skiing or snowboarding at resorts such as Chapelco Snow Park and Cerro Catedral Alta Patagonia, and taking a tour of one of the world's largest waterfalls: Iguazú Falls.
Tips For Visiting Argentina In The Winter
With its beautiful scenery and diverse culture, Argentina is a popular tourist destination all year round. However, if you're planning to visit during the winter months, there are a few things you need to keep in mind.
First and foremost, be prepared for the cold. temperatures in Argentina can drop below freezing during the winter, so make sure you pack appropriate clothing. It's also a good idea to pack some medication for colds and flu, as these are common during the winter months.
Another thing to keep in mind is that many of Argentina's attractions close or have reduced hours during the winter. For example, Buenos Aires' famous La Boca neighborhood is largely shut down during the winter months, so if you're planning to visit, be sure to check opening times in advance.
Finally, remember that Argentina is a large country with a diverse climate. While the country as a whole experiences colder temperatures during the winter, there are parts of Argentina that remain warm year-round. So if you're looking to escape the cold weather altogether, consider visiting one of Argentina's many beach towns.
The Best Places To See In Argentina
If you're looking for breathtaking natural scenery, you'll find it in Argentina. From the soaring Andes mountains to the arid Patagonia region and everything in between, this diverse country offers something for everyone.
One of the best ways to experience all that Argentina has to offer is to take a road trip. You can rent a car and drive through some of the most scenic highways in the world, stopping off at small towns and villages along the way.
Here are some of the best places to see in Argentina:
The Andes – As the longest mountain range in the world, there's no shortage of things to see and do in the Andes. From hiking and climbing to skiing and snowboarding, there's something for everyone.
Los Glaciares National Park – This national park is home to some of the most stunning glaciers in South America. Take a boat tour on Argentino Lake or hike up Fitz Roy mountain for unparalleled views.
Iguazu Falls – Located on the border between Argentina and Brazil, Iguazu Falls is one of the most impressive waterfalls in the world. Take a boat ride underneath them or hike one of the many trails for different vantage points.
Mendoza – This city is located in the heart of Argentine wine country and is surrounded by vineyards as far as the eye can see. Learn about wine production at one of many local wineries or simply enjoy some of Mendoza's excellent wines while taking in the stunning views.
How To Get Around Argentina
Argentina is a land of extremes, with the towering Andes to the west and the vast Atlantic Ocean to the east. The country's landscape is also incredibly diverse, ranging from arid plains in the north to lush rainforests in the south. This diversity means that Argentina experiences a wide range of climates, from subtropical in the north to subpolar in the south.
The best time to visit Argentina depends largely on which part of the country you plan to explore. The peak tourist season runs from December to February, when warm weather and long days make outdoor activities more enjoyable. However, this is also the busiest time of year, so be sure to book your accommodation and transportation well in advance.
If you're interested in skiing or other winter sports, you'll need to visit Argentina between June and September, when the country's southern regions are blanketed in snow. Those planning a trip to Patagonia should keep in mind that this region is only accessible during the summer months (November to March), as roads and trails are often impassable due to snowfall during the rest of the year.
Conclusion
After researching the question Does it Snow in Argentina? we can say that it does snow in Argentina. While it is not a common occurrence, there are parts of the country where snow is more likely to fall, such as the Andes mountains.